1 September 2014 Edition
Imeachtaí • Events

Volunteer Charlie McGlade Commemoration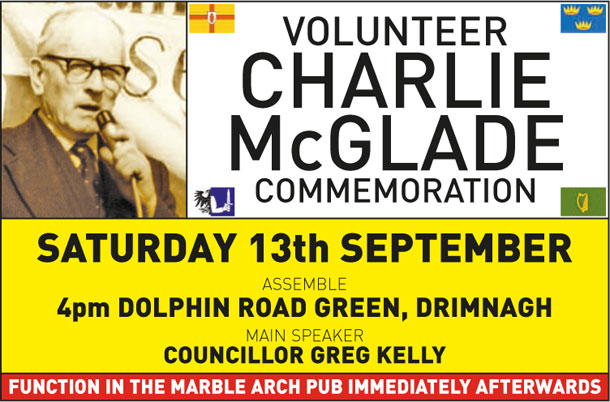 4pm, Saturday 13 September. Assemble Dolphin Road Green, Drimnagh. Main speaker: Councillor Greg Kelly. Followed by function in the Marble Arch Pub immediately afterwards.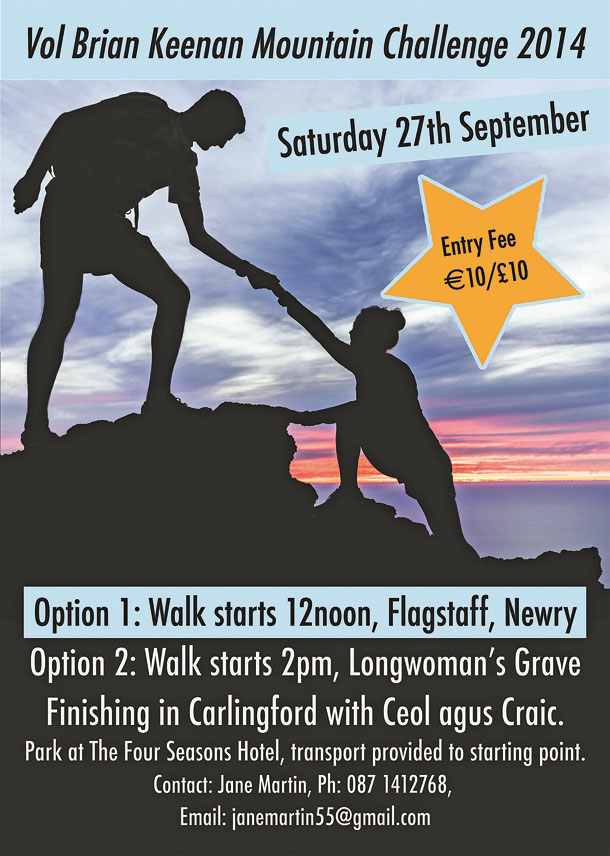 » Deadline All notices and obituaries should be sent to [email protected] by Friday 12 September 2014
» Notices  All notices should be sent to: [email protected] at least 14 days in advance of publication date. There is no charge for I nDíl Chuimhne, Comhbhrón etc.
» Imeachtaí   There is a charge of €10 for inserts printed in our Imeachtaí/Events column. You can also get a small or large box advert. Contact: [email protected] for details.