1 September 2014 Edition
Beyond the politics of anti-austerity
After the Election – What Now? By Jimmy Kelly, Regional Secretary, Unite the Union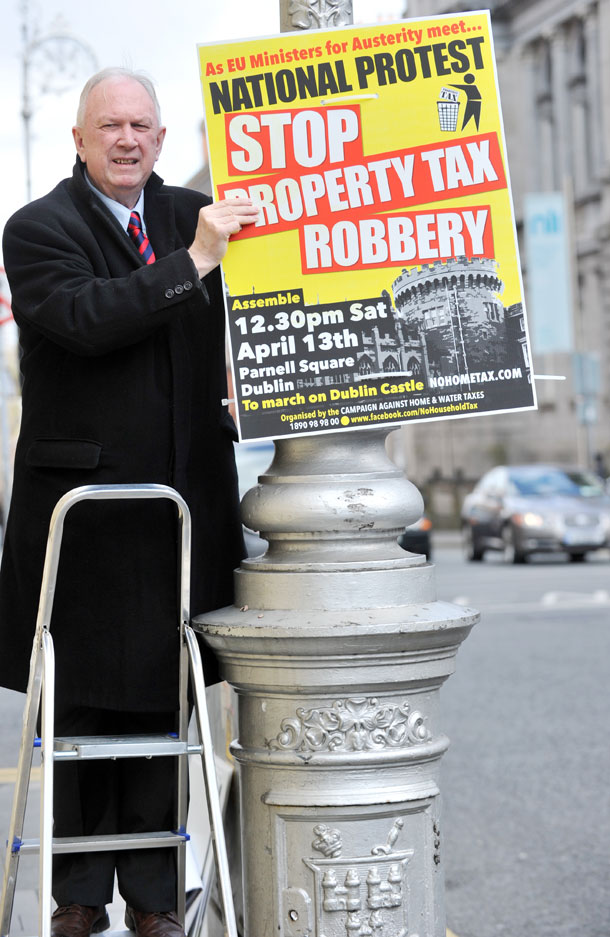 The Right and employers still dominate the narrative, from taxation to banking policy to economic growth. This challenges all who share progressive values to coalesce and offer a political alternative to the two conservative parties
FOLLOWING the recent elections, progressives have still not grabbed the opportunity to drive a new agenda. The Right and employers still dominate the narrative, from taxation to banking policy to economic growth. This challenges all who share progressive values to coalesce and offer a political alternative to the two conservative parties.
But providing a clear economic and social alternative means moving beyond the politics of anti-austerity. This will require honest debate and a radical vision. Challenging the orthodoxy is never easy; it will be even more difficult when the dominant commentary would have us believe that the economy is not only recovering but actually roaring back. That this refrain was rejected by hundreds of thousands in the last election will be of little benefit if we can't, together, advance an alternative vision.
We need to identify several policies to promote long-term, sustainable growth capable of creating full employment with living wages. Most importantly, the driving force behind economic prosperity is the level of investment in the economy — public and infrastructural investment, business investment and investment in people's skill, education and access to the labour market. In all these, Ireland performs poorly. This is not just a result of the recession but something that was apparent before and covered over by the property bubble.
Despite the propaganda, Ireland would have to double its level of investment just to reach the European average.
The deficits are everywhere — from the massive social housing waiting lists, to a creaking water and waste system, to an underdeveloped telecommunications and energy infrastructure.
In particular, the social housing crisis — with 90,000 on the waiting lists and growing — needs to be urgently addressed. Permanent stable housing is a fundamental social right. To increase social housing would not only vindicate this right, it would drive employment in the badly-hit construction sector.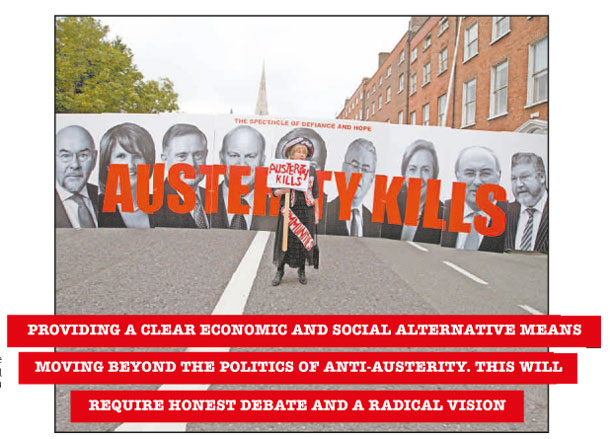 We also need to address the historically low level of business investment in Ireland. We have the perverse situation where we have one of the highest levels of corporate profit, an ultra-low corporate tax rate but one of the lowest levels of corporate investment. With our corporate model coming under increasing international scrutiny, we need a new approach to building a sustainable market economy and export sector.
We need a revolution in education and family support policies. Increasing investment in education (especially early education) is the one of the best ways to promote future growth. We need a rational, efficient and free public education system at all levels. And we need policies that help families as they attempt to balance work and home life — in particular, a strong public sector childcare network at affordable fees.
Investing in children, families and people's skills and lifeopportunities is not a cost — it is the recipe for growth.
We must also accept that our indigenous sector is currently incapable of delivering full employment. We would have to double our manufacturing employment in indigenous companies just to reach the average of other small open European economies. Throwing around money and subsidies will not address this problem (that's what we have been doing for decades). We need new planning mechanisms and the full participation of all stakeholders — that is, workers — to create a dynamic native business sector.
• Jimmy Kelly protests against the Property Tax
A successful economy will be wage-led. Unite was involved with other groups in the Living Wage Technical Group which calculated the Living Wage to be €11.45. We estimate that over 300,000 workers earn below this hourly level. And this doesn't count those workers with children (who require a higher wage or public services) or those workers stuck in precarious work, unable to find full-time, stable employment.
We need strategies to strengthen labour in the workplace: an increased minimum wage, a more robust Joint Labour Committee system, real collective bargaining rights, and the right of part-time workers to extra hours in the workplace as per an EU Directive that successive governments have failed to implement.
We also need a strong social wage if we want good public services, income supports and pensions.
Irish living standards are well below the EU-15 average while deprivation — which affects more than one million people (of  whom  a quarter are actually in work) — is growing. A strong social wage would mean substantially increasing employers' PRSI  (social insurance) payments. We cannot tolerate a situation where workers have to pay for their own services out of wages which are below those of other countries.
Such a new social compact can only be driven forward by a coalition of progressives based on shared values, a common analysis and a determination to ensure that – when the recovery does happen – it is a recovery for people.