29 April 2014 Edition
Jerry Savage, Kerry
Fógraí Bháis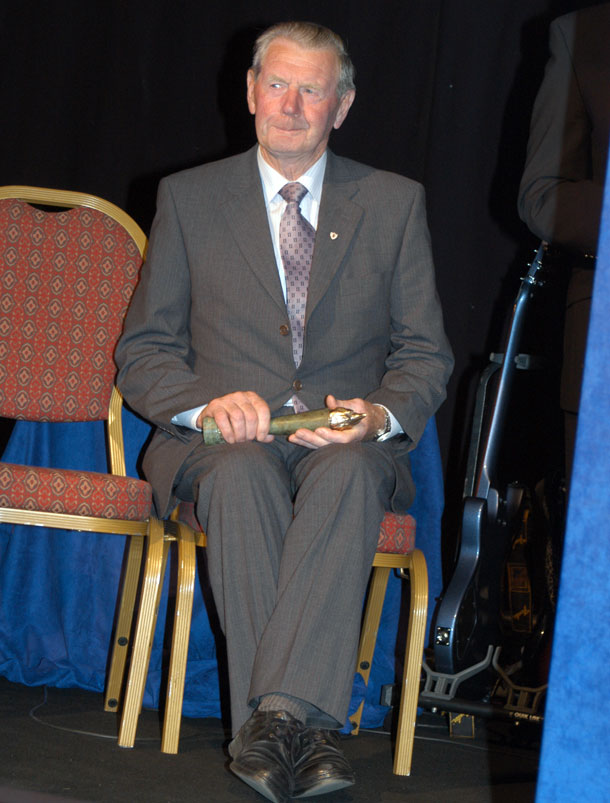 MARTIN FERRIS TD has paid tribute to veteran Kerry republican and Sinn Féin member Jerry Savage, who passed away on Saturday 22 March.
Deputy Ferris said Jerry's contribution to the republican struggle over the decades was immense and that his passing would leave a huge void in the party in Kerry.
Jerry was the Munster Le Chéile honouree in 2004.
Deputy Ferris said:
"Jerry Savage was a giant among republicans in Kerry. His commitment to the struggle for independence since the 1940s never wavered."
In 1944, at just 17 years of age, Jerry joined the IRA. Only a few years later, he found himself with many others on the boat to England in 1949 in search of work. Upon his return to Ireland in 1954 to help with the family farm, Jerry also returned to the republican struggle. He was to the fore in reorganising the party following the split of 1969/70.
Martin Ferris added:
"In later years, Jerry was an enthusiastic supporter of the Sinn Féin peace strategy which led to the signing of the Good Friday Agreement in 1998. He also played a key role in successive local and Dáil elections including my Dáil election in 2002 and subsequent re-elections. He and another great Ballymac republican, the late Brendy Bonn, probably canvassed more doors than anyone during those elections.
"Jerry had a passion for all things Irish and was fluent in his native tongue. Of course, a lot of people will remember Jerry for his love of Kerry GAA. Jerry was a fine footballer himself with his beloved Ballymac. As a founding member of the Kerry Supporters' Club it was rare that Jerry would ever miss a Kerry game and indeed he followed Kerry in both codes and at as many levels as he could.
"On behalf of Sinn Féin I want to extend my sincerest sympathies to Jerry's wife Maureen; his sons Brendan, Brian and Kevin; and to his daughters Elizabeth and Carmel; and to all his extended family.