29 April 2014 Edition
Noelle Ryan, West Belfast
Fógraí Bháis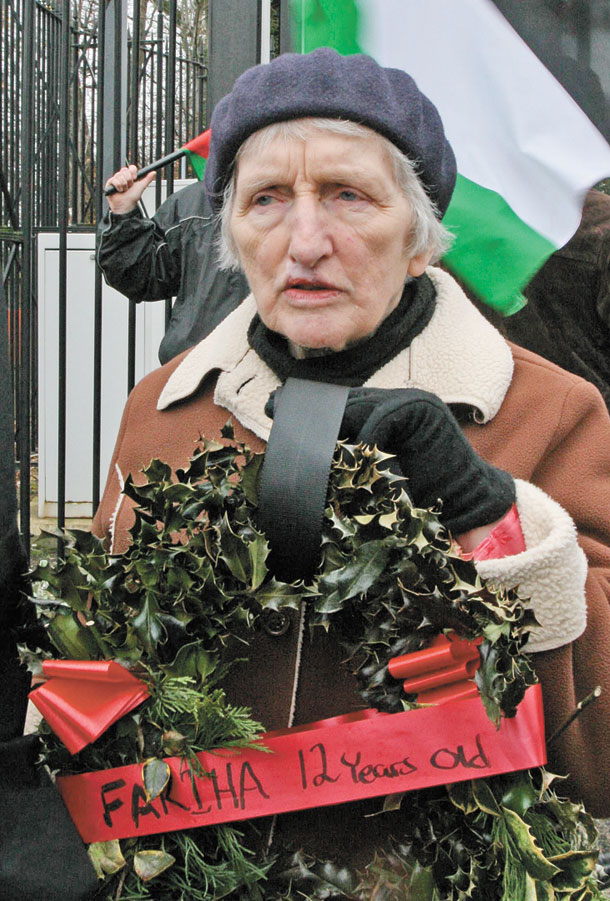 DUBLIN-BORN Noelle Ryan, a stalwart of the West Belfast community, died on Saturday 29 March at the age of 81.
Paying tribute to Noelle, Sinn Féin President Gerry Adams TD highlighted the work she and her campaigning colleague and fellow champion of the people, Fr Des Wilson, carried out in Ballymurphy, one of the most socially disadvantaged areas of Ireland.
"Under Noelle and Fr Des's guidance, Springhill House provided a meeting place for people to discuss and study whatever was of interest to them.
"Its objective was to promote social inclusion and self-help and to assist the most disadvantaged and prepare them for further education and training," the former MP for west Belfast said.
In his homily during Requiem Mass for Noelle in Springhill's Corpus Christi Church, Fr Des, in paying tribute to his close friend, echoed Adams's words.
He said of Noelle:
"Her great ambition was to help people to help themselves, hence her interest in education and health."
Noelle Ryan came to live and work in west Belfast as the war on our streets intensified. She arrived to help the people when many others were moving away.
She had spent six years in a convent in Drogheda before journeying to Liverpool and France but she never settled in those places, which was Belfast's gain.
"Belfast was her second home," said Fr Des.
She worked with Fr Des in Springhill House and its education outreach programmes were so successful that in 1982 she and Fr Des extended its programmes into the Education floor of Conway Mill.
Thousands of people from across Belfast have passed through the doors of 'The Mill' on the road to educational success. 
The success of the education programmes run out of Conway Mill also drew the attention of the British Government. As part of its policy of political vetting in the 1980s, the Belfast Education and Library Board withdrew its funding.
It is testament to Noelle, Fr Des, and many others, that the education carried out in 'The Mill' never ceased despite British attempts to stop them.
The large turn-out at her funeral, with hundreds included Sinn Féin politicians Gerry Kelly, Pat Sheehan, Paul Maskey and Belfast Mayor Máirtín Ó Muilleoir attending in a huge mark of respect to a pillar of the community.