7 April 2022 Edition
People are being pushed to breaking point
The scale of the cost of living crisis across the whole of Ireland is addressed by Sinn Féin TD Claire Kerrane, who reports on Sinn Féin's recent survey completed by 10,000 respondents. She highlights the Coalition government's inaction and complacency, as well as the implications for cash strapped families in the North because of the DUP stalling on forming the Executive.
• • • • 
We are in the midst of a cost of living crisis. Households everywhere are facing financial challenges as fuel and energy costs soar and rents and childcare costs remain eye-wateringly high.
Headlines and reports on the rapidly rising cost of living are not new, and Sinn Féin have been sounding the alarm for months about the need to support families and workers. However, the effect that spiralling fuel costs are now having on households is incredibly concerning and compounds the cost of living issues we have been seeing over the past year. 
There have been more than 35 different price increase announcements from energy suppliers since the start of 2021, and these have continued to mount in the first half of 2022. Providers across the island have recently announced price hikes of up to 30% for electricity and up to 39% for gas, which took effect from April. 
In the last few months alone, Energia, Bord Gáis, Electric Ireland, SSE Airtricity and Flogas have all announced price increases – some of which commenced alongside the increase in Carbon Tax on 1 May. This is at a time when energy prices are already at an all-time high for households. Customers have seen price increase after price increase and are struggling to keep on top of these costs. 
Sinn Féin have been raising and responding to this issue for over a year now. I tabled a motion addressing fuel poverty in the Dáil in February 2021, but it is clear the crisis has accelerated since then. 
In March, Sinn Féin carried out a survey on rising fuel costs that received over 10,000 responses and some 6,000 comments. The survey results starkly illustrated the gravity of the cost of living crisis and the pressures that families and workers are experiencing. The stories shared are shocking and, in many cases, heart breaking.
A staggering 89% of respondents to our survey said that increased costs have impacted on their ability to get to work or to do other necessary activities for their families. We heard from a family, who shared how their child has cancer and is undergoing chemotherapy. They need to take her to her hospital appointments by car, because her immune system is too vulnerable to take public transport. Their fuel costs have doubled in recent months and they are struggling to afford the costs of travelling to these vital hospital appointments. 
A stark figure of 94% of people said they are turning on their heating less often due to soaring costs. One single mother spoke of how she was sitting in a freezing cold house with a sick eight month old baby. Students reported being unable to go to classes or apprenticeships because they cannot afford petrol or diesel costs. Pensioners also spoke of feeling terrified their pension can't keep up with utility costs. This should not be happening.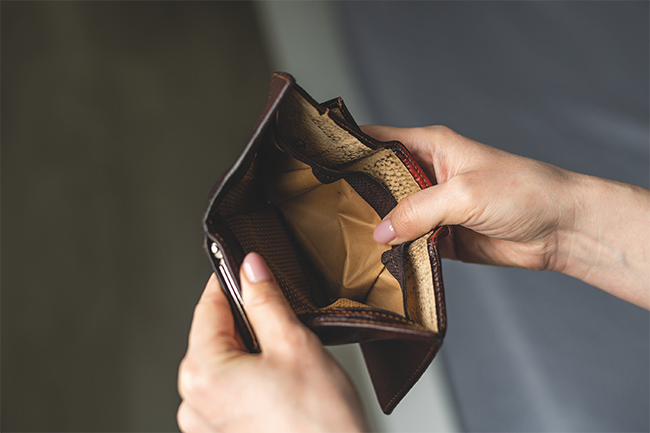 • The effect that spiralling fuel costs are now having on households is incredibly concerning and compounds the cost of living issues we have been seeing over the past year
Soaring fuel costs are also having a knock-on effect and exacerbating the cost of living crisis in other areas. 86% of respondents said that they have had to cut back on essential items such as groceries, due to fuel price hikes. 
We heard of appalling situations where people are choosing between heating and eating. One person told us that they work full time but are struggling with increasing bills. They had reduced their own meals, to ensure their child could eat and to allow them to turn the heating on. That families and workers are 'choosing' to eat less, because that is the only expenditure they can cut back on, is simply unacceptable. 
These are only a few examples of the thousands of stories shared with me. While fuel costs continue to rise, households will continue to be placed under increasing pressure over the coming months. 
Fuel costs are out of control and people need help. Across the island, Sinn Féin have brought forward measures to support households. We have been pushing for effective action and have faced institutional and political hurdles in bringing these supports forward. 
As Communities Minister in the Executive, my colleague Deirdre Hargey MLA allocated £120 million to help people pay their energy bills. In March, Deirdre requested further funding from the Department of Finance to support workers and families facing these massive energy price increases. While it has been indicated that the funding is available, it currently cannot be unlocked since it requires the agreement of the Executive. As the Executive is currently non-functioning due to the actions of the DUP, emergency meetings to get this financial support out to those who need it will be required.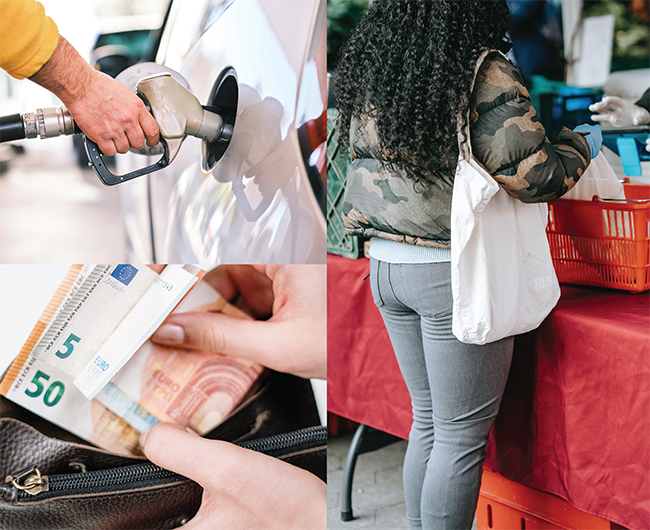 Across my own work on the cost of living, I am seeing inaction and complacency from the Government. Just weeks ago, I proposed a suite of measures in the Oireachtas to ease the pressure of rising fuel costs on households. These included the introduction of a 'cost of living cash payment' of €200 for every adult with an income less than €30,000 and €100 for every adult with an income between €30,000 and €60,000. 
Sinn Féin continued our call for the cancellation of the scheduled Carbon Tax increase in May, which was the wrong call at the wrong time We also proposed a further reduction of excise duty on petrol and diesel and the removal of the excise duty on home heating oil for a temporary period. These proposals were voted down by the Government. 
We reiterated our calls on the Government to establish a Discretionary Fund to support households who are struggling with utility debt, a proposal we first put forward fourteen months ago in a Dáil Motion. We also need to see the Fuel Allowance extended to those in receipt of the Working Family Payment, which is a payment provided to low-income working households. 
Yet, these proposals have fallen on deaf ears in Government at a time when people need support the most. The Government has so far refused to listen to the calls of Sinn Féin, despite our calls being backed by the findings of leading organisations working in the area. 
As an example of this, the Society of St Vincent De Paul (SVP) have reported that the number of people struggling financially has doubled since 2020. While we know there are global influences which are affecting the price of fuel, further measures must be put in place to ensure households can stay on top of spiralling heating and utility bills. The Government cannot do everything, but they can and should do more. 
The latest price increases kicked from April, and the Government chose to proceed with the Carbon Tax increase on 1 May. The additional €100 payment for Fuel Allowance recipients announced this week is welcome, but all other households who are locked out of the payment are left without further supports. People are being pushed to breaking point and will simply be unable to afford their energy bills and heat their homes. 
The Government under Fine Gael and Fianna Fáil are out of touch and don't appear to understand the reality that households are experiencing. To underline  this crisis, I delivered hundreds of the stories shared through our survey to Taoiseach Micheál Martin directly to make sure that he can see the calls for help from families and workers for himself.
Now is not the time to play political football at a time when families and workers are suffering. It is evident that we need to see supports that reflect the scale of this crisis. Sinn Féin will continue to work to deliver cost of living supports to households across the island. 
Claire Kerrane is the Sinn Féin TD for Roscommon-Galway and spokesperson for Social Protection & Rural Development
• • • • 
Voices from the Sinn Féin cost of living survey
The party received 9,000 plus responses. Below is just a small snapshot of the comments included in the survey.
• • • • 
It is to the point where I have to make a choice either my child eats or I eat.
• • • • 
We don't have enough for us all to eat, pay mortgage, childcare, fuel, heating oil. We don't have money to do fun things with our child.
• • • • 
I'm going hungry tonight so I can feed my child and heat our house. I cannot afford anything anymore.
• • • • 
I work full time. My salary is 30k and I'm really struggling. The government don't care about the working class people and they never will.
• • • • 
I work with the elderly and it's just heart-breaking to hear all of them say they don't know how they are going to heat themselves. Now some of them are resorting to wearing their coats and scarves at home or going to bed for much of the day just to keep warm. It's a disgrace in 2022 that is the way we are living now.
• • • • 
With the next fuel allowance subsidy, I can't even order oil because they need a minimum payment of €250. I will have to get drums and ask my landlord to pour them in because I physically can't.
• • • • 
I'm 20 years old. I drive an hour both ways to work every day. I sleep in my car Friday nights to make it easier to do overtime on a Saturday. The rent is too high and the first chance I get to get out of this country, I'll take it and I'm not only young person to feel this way. Thanks for nothing.
• • • • 
We have gone to bed cold to save oil.
• • • • 
My heating is included in my rent but my electricity is so high now I cook less and shower every 3 days where as before I showered every day. I also only use the washing machine once a week now. I find it very stressful. I'm a pensioner now and didn't think this is where it would end up.
• • • • 
I have to choose between heating or food or bills each week. It's getting worse.