13 February 2017 Edition
See you later, alligator
Arlene Foster snaps over Irish Language Act at DUP election launch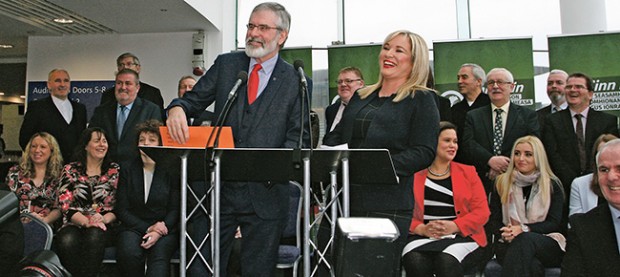 'I will never accede to an Irish Language Act' – DUP leader Arlene Foster
ARLENE FOSTER'S LAUNCH of the Democratic Unionist Party's Assembly election campaign couldn't have got off to a more inauspicious start if she had tried.
Rodney Edwards, a noted journalist with The Impartial Reporter in Fermanagh & South Tyrone and the Border counties, pointed out on Twitter that DUP leader Arlene Foster mentioned Sinn Féin 24 times, Gerry Adams 12 times, RHI six times and equality just once.
Chris Ryder, retired Sunday Times and Daily Telegraph journalist and author based in Belfast who has written a history of the RUC, joined the debate by describing Arlene Foster as:
"Out of her depth. Politics of fear obsolete. Need pragmatic politics based on reconciliation."
Unionist commentator Alex Kane, a former Ulster Unionist Party Director of Communications, tweeted that "some unionist leaders would be better unsettling SF by presenting an attractive form of unionism than in relentless swagger and bravado".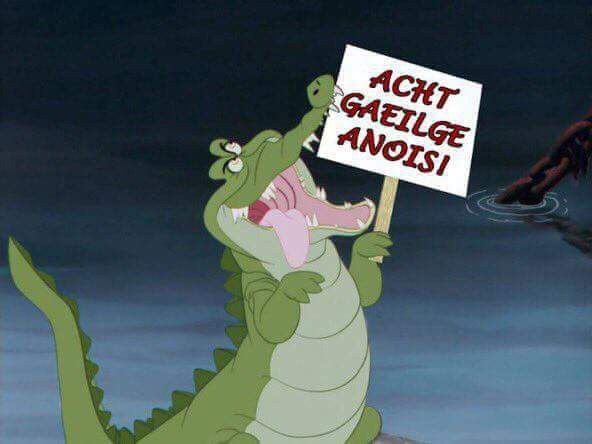 At her party's election showcase in Lurgan on Monday 6 February, the DUP leader declared:
"I will never accede to an Irish Language Act. If you feed a crocodile it will keep coming back and looking for more," she added in a reference to Sinn Féin.
(An Irish Language Act is part of the St Andrews Agreement.)
Alex Kane was not impressed.
"Arlene Foster's manifesto launch speech is one of the most uninspiring, insular, self-serving and negative I've heard from a unionist leader," he said.
Slugger O'Toole Deputy Editor David McCann replied:
"But this red meat will be lapped up by her base. Snag for them that SF didn't take the bait this morning."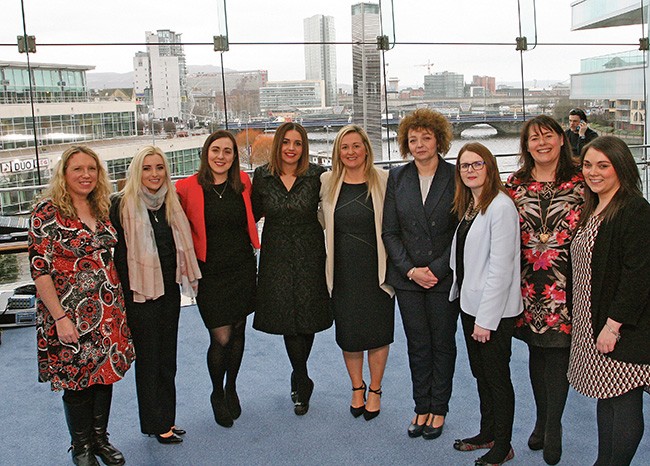 • Some of the Sinn Féin women candidates: Nuala Toman, Upper Bann; Orliathí Flynn, West Belfast; Megan Fearon, Newry & Armagh, Elisha McCallion, Foyle; Sínead Ennis, South Down; Carál Ní Chuilín, North Belfast; Caoimhe Archibald, East Derry; Michelle Gildernew and Jemma Dolan, Fermanagh & SouthTyrone
Over at Sinn Féin's candidate election launch in the Waterfront Hall Conference Centre in Belfast, it couldn't have been more different, with a buzz and positivity that contrasted hugely with the belligerent carping of the DUP leader.
Asked by reporters about Arlene Foster's comments, Michelle O'Neill wrapped up proceedings by smiling that she was "not interested in the negativity". Then Sinn Féin leader Gerry Adams bid farewell to journalists – to laughs and applause – by quipping:
"In a while, crocodile."