1 December 2015 Edition
The ongoing housing crisis
Dessie Ellis TD Sinn Féin Housing Spokesperson – Q&A with Mark Moloney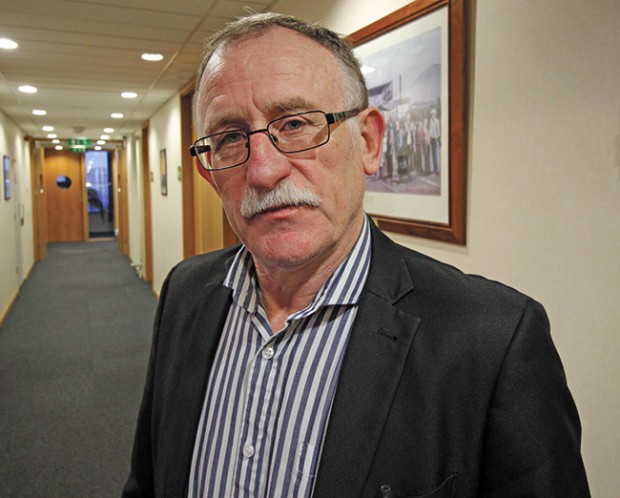 Ideologically, Fine Gael are opposed to 'interference' in the market but the reality is that rent certainty is used in other countries
What is your reaction to Environment Minister Alan Kelly's move to limit rent increases to once every two years?
It's certainly going to help but it is far from what is required. 
The Government had been on about introducing rent certainty and that would have meant some sort of indexed-linked system for rent controls. The problem with this two-year extension is that anybody new coming in will be starting at a different rate. There is no rent certainty in reality. We welcome that the Private Residential Tenancies Board will get more powers but landlords are already getting paid extravagantly, in my opinion. In the last few years, rents have gone through the roof and the average monthly rent now in Dublin is €1,380. That's way over the top; it needs to be dealt with and it's not happening.
Fine Gael TD Tom Barry says he has to sell his ten rental properties because of this measure. What do you make of that?
There's no doubt that these people have a vested interest. It's just an example of the Fine Gael mentality and we wouldn't really expect anything else from them. The bout that took place between Alan Kelly and Fine Gael Finance Minister Michael Noonan tells you that, ideologically, Fine Gael are opposed to 'interference' in the market but the reality is that rent certainty is used in other countries.
I think we should move to a system – similar to in Berlin – where rents are calculated by property size. There are some inner city apartments in Dublin that are 29 square metres and charging up to €900. That is scandalous.
There has been a lot of criticism from the Government parties accusing local councils of failing to live up to their commitments on tackling homelessness and building social housing. Is that justified?
For many years, local authorities have been starved of Government funding. In spite of what Fine Gael and Labour are saying, from 2008 there was over €1.2billion cut in the housing budget. Fianna Fáil started it and this Government are continuing it. 
That means we ended up with a large number of voids (vacant social housing) across the state because there wasn't money there to refurbish them. Long-term voids can cost €30,000 to bring up to standard. But it makes more sense to to start with them first before you start buying prefabs. I'm not saying we shouldn't look at modular housing but it should only be a last and temporary resort and families need to be quickly moved on to proper homes. 
In the longer term, what is seriously needed is a thought-out social housing building policy to be put in place – and one that we can stand over. This Government has completely avoided the issue.
Constantly focusing on leasing arrangements in the private market is simply not good enough.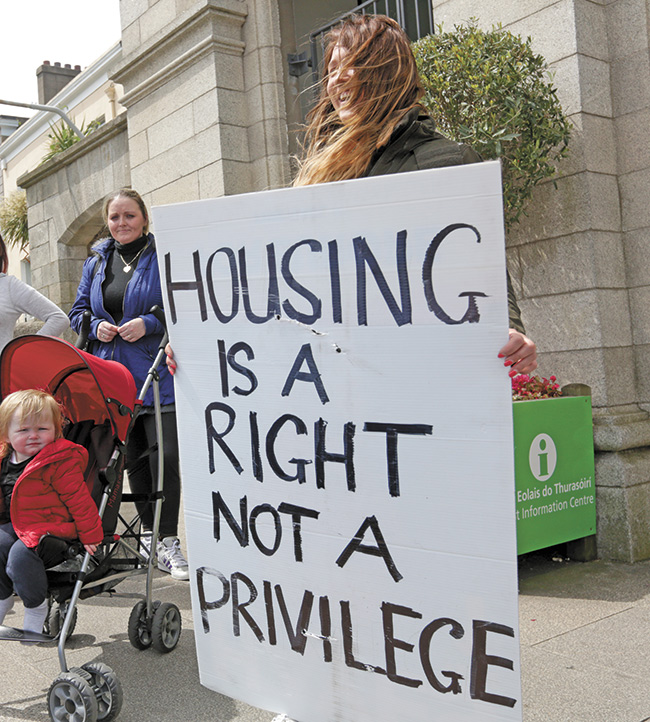 • Constantly focusing on private market leasing is simply not good enough
On local councils there have been a number of incidents where councillors of Government parties have tried to stop social housing in their wards. Is this a case of Government saying one thing but doing the opposite on local councils?
It's not surprising that you often see Fine Gael – and sometimes Fianna Fáil – attempting to block social housing on local authorities. We need to stand up to this. Even in working-class areas you will get some opposition to modular housing but we all have a duty to ensure homeless people are provided with adequate housing.
What would be the first step Sinn Féin would take in Government to deal with the housing and homelessness crisis?
We have laid out a plan to build 100,000 social housing units by 2030. We need an absolute minimum of 7,000 on an annual basis. So we would look towards the idea of setting-up a housing agency with responsibility for building and developing housing. 
That would be a very important step. Not only would it deliver social housing but it would have the added benefit of a significant boost in employment.