3 August 2015 Edition
Collusion – Belfast to Bahrain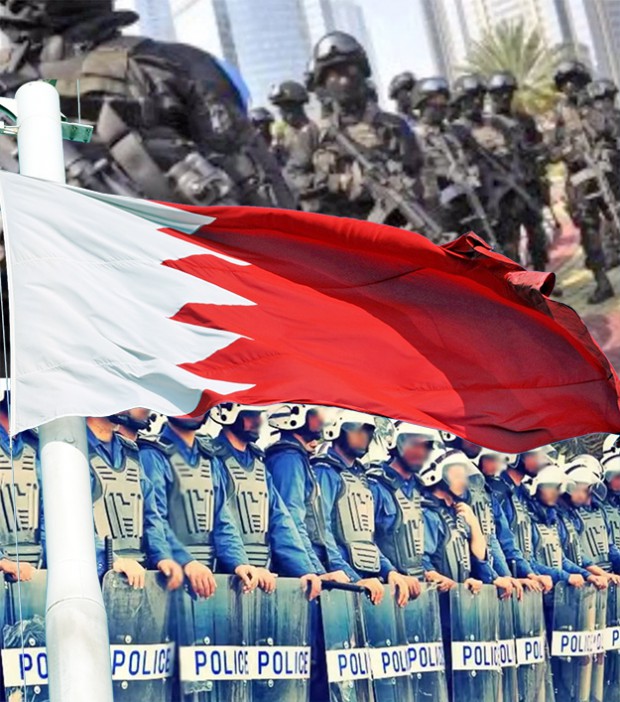 'The most feared of all secret policemen' is widely believed to have trained the Bahraini security forces in torture techniques used in the North of Ireland against republican detainees during the conflict
SINCE 2011, Bahrain has seen plenty of political turmoil with many of its citizens calling for reform, democracy and universal suffrage. The Shia majority within the state is marginalised and treated as second-class citizens in strong contrast with the Sunni minority, the same religion as the royal family. Since this began to occur, the level of harassment and attacks that Shia Muslims have faced at the hands of pro-government militias has increased tenfold. We can see history repeating itself and comparisons between the North of Ireland during the 1970s/1980s and Bahrain today.
Ian Henderson is one name that frequently comes up when discussing collusion in Bahrain. Henderson, who died two years ago, was dubbed 'The Butcher of Bahrain'.
As a Colonial Police officer he had helped suppress the freedom struggle by the insurgent Kenya Land & Freedom Army in what is known as 'The Mau Mau Uprising' against British rule. He was awarded the George Medal for his role in a conflict infamous for its brutality and torture.
When Kenya secured its independence from Britain, Henderson moved to Bahrain, taking with him his experience of counter-insurgency policing and repression. He was installed as head of security in Bahrain in 1966 when the country was still a British protectorate. 
He was described by renowned Middle East commentator Robert Fisk as "the most feared of all secret policemen".
When Bahrain declared independence in 1971, Prime Minister Bin Salman kept him as head of the state's intelligence service. He is widely believed to have trained the Bahraini security forces in torture techniques used in the North of Ireland against republican detainees during the conflict. While some argue that this remains speculation, the British Government refuses to release a 38-year-old document that human right groups worldwide believe would shed light on the allegations. The document should be available under Britain's 30-year rule but the only version that has been released thus far has been a highly redacted and censored version.
Despite the cloud that hangs over Henderson, he made a Companion of the British Empire by Queen Elizabeth II in 1984. He was, of course, received several awards from the Bahraini royal family.
• Journalist Ahmed Ismael died after being shot in the thigh by a suspected Government death squad
One Bahraini journalist who reported the anti-democracy state violence and paid for it with his life is Ahmed Ismaeel.
Ahmed had been a citizen journalist in Bahrain, documenting the pro-democracy demonstrations and ground activity in the area since the people's movement began in Bahrain in 2011.
Soon after gaining recognition among major news agencies operating in the area for the footage he was capturing and which they used in their reports, he began to receive death threats from various sources. This only spurred him on to show to the world the ongoing human rights violations that were occurring in Bahrain. 
Ahmed was shot dead while filming a peaceful protest. The bullet was fired from a moving vehicle that made three passes at the demonstrators. He was shot in his upper leg, where the bullet hit a critical vein that was connected to a large number of arteries. He was rushed to hospital where he died sometime later. Locals believe the masked assailants to be one of the multiple pro-Government militias operating in the region.
For months on end he had been receiving death threats from state intelligence agents in Bahrain telling him to stop. Only a week before his death he was threatened one last time and stood his ground by saying: "Do you know water? I am like water – you cannot catch me." 
A quote from the Bahraini Free Press Association's annual report from the year of his death states how "intimidation and direct targeting policies against media professionals have been on the rise".
During the opening of the Washington News Museum, Ahmed's name was posted on a large mural commemorating journalists who were killed in 2012. In a bitter-sweet turn of events in Bahrain, it is a father who is inheriting his son's legacy. Ahmed's father chose to continue his son's mission to show the world the ongoing oppression and human right violations that have become routine in Bahrain and the people's demand for change. 
Today, Ahmed's father is covering the protests and violations that his son can no longer document. As he carries a photo of his son while he works, it appears Ahmed has never really left the crowd.
•  Journalist Ahmed Ismael's father carries on his legacy, covering the pro-democracy protests in the Gulf island nation
OISÍN Mac CANNA – Sentinel Human Rights Defenders
Sentinel Human Rights Defenders is an international NGO based in Dublin promoting the empowerment and participation of civil society all around the world. It seeks to fight any form of discrimination and to end practices such as torture, arbitrary limitation of individual freedoms or any other form of violence.