3 August 2015 Edition
Dundalk Women's Refuge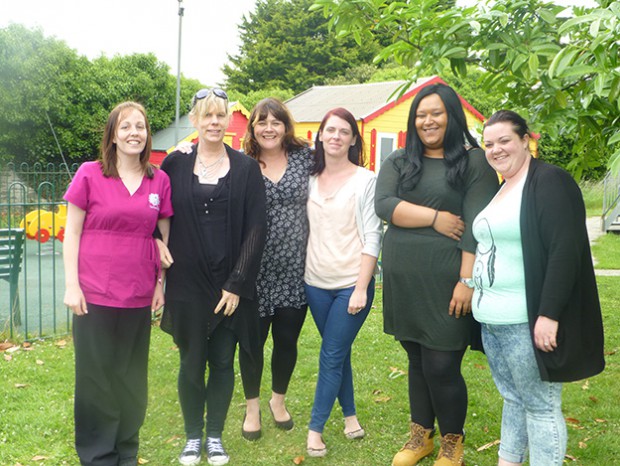 'We speak openly about domestic violence. We are so grateful to be here and it's thanks to the Sinn Féin team who really helped us. We wouldn't be here if it wasn't for them' – Dundalk Women's Refuge
A YEAR AGO it looked like the Dundalk Women's Refuge County Louth would be forced to close due to massive cuts which saw their budget slashed by up to 75%. A 'Government National Directive' to the local authority decimated the Section 10 funding to the Refuge, making it impossible for them to continue as a frontline service for women and children experiencing domestic and sexual violence.
Louth was already operating at 38% below Europe's recommended level of refuge and these cuts would have increased that to 57%.
One year later, the refuge's very determined manager, Lisa Marmion, who has been with the refuge for 15 years, said:
"The service has developed over the years and now includes providing shelter, court escorts, child therapy, a playgroup and a HSE-registered crèche. We are no longer silent on this issue. We speak openly about domestic violence. We are so grateful to be here and it's thanks to the Sinn Féin team who really helped us. We wouldn't be here if it wasn't for them."
Sinn Féin councillors set to work to prevent the closure and were successful in securing a new Service Level Agreement which guaranteed adequate funding for Dundalk Women's Refuge.
There has been an increase in demand for the service and unfortunately that trend is reflected throughout the country. Regrettably, this has meant that a number of families have had to be turned away over recent years because they didn't have the capacity.
Number of People Not Accommodated
2011 –136
2012 –235
2013 –293
2014 –400 
Lisa explained:
"Before the recession, women had better access to finances and there were more opportunities for them to explore but that's gone now. No one chooses to leave their home to live in a communal refuge with their children but our women have no choice. Cutbacks and austerity have closed avenues for women."
Government cutbacks and austerity policies have been aimed at the most vulnerable in society and Dundalk Women's Refuge sees it first-hand.
"The women and children come here and go through the process of healing and sometimes that can be a lengthy process. When they are ready to go it alone and have some sort of independence they face further obstacles."
So where do the women go when they are ready to move on?
Cutbacks have hit discretionary payments;
If a woman leaves her local authority home, she won't be considered for rehousing for at least a year;
If the woman owns the property or has an interest in it, she won't be considered;
Shortage of social housing;
Lack of suitable private rentals.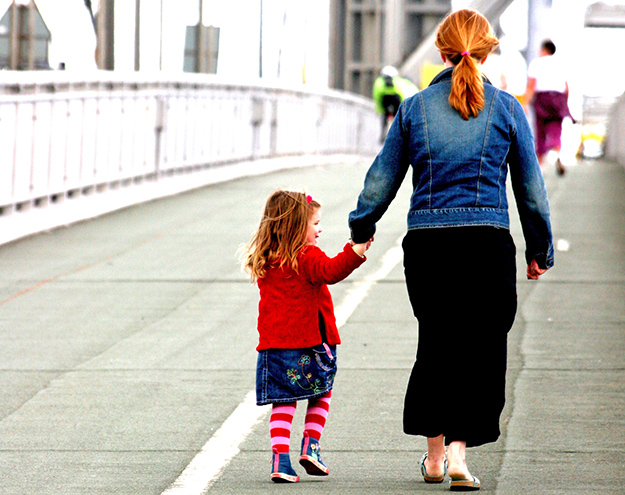 • Services and supports for women and children experiencing abuse is at an all-time low
The refuge in Dundalk was once a large family home with a garden and outhouses. Lisa uses a small shed as an office. By moving the administration into the shed and outhouses, it has freed up space in the house as it is at full capacity with five families in residence. 
Space is a big issue.
The refuge needs to facilitate larger families and families with complex needs. Families need living space where they can breathe and just be normal. That just isn't possible in a house that is bursting at the seams. The reality is that services and support for women and children experiencing abuse in the home is at an all-time low while it is well-documented that, in times of recession, domestic violence against women increases dramatically. Maintaining the services of the refuge should be an absolute priority.
Lisa Marmion and her staff provide an essential service to our most vulnerable women and children:
"We need bigger premises or even a bit of land to build on. We need to double our capacity to meet the demand for our service. We can't take any more cuts."
Lisa invited the Government to speak to those that have experience in this field.
"We have comprehensive legislation in Ireland and with a bit of consultation, common sense and goodwill we could look at these laws to really help vulnerable families and maybe there wouldn't be as much pressure on our service."
Louth County Council has land banks that are sitting idle and are paying almost €3million per year in interest to the Government for this unused land. Surely there is a little piece of it that could be given to Lisa and her team to build a bigger refuge to give vulnerable women and children the opportunity of a normal life?
If the Government insists on these austerity policies, then they have a responsibility to deal with the fall-out from them.