3 August 2015 Edition
Dundalk's decades of dedication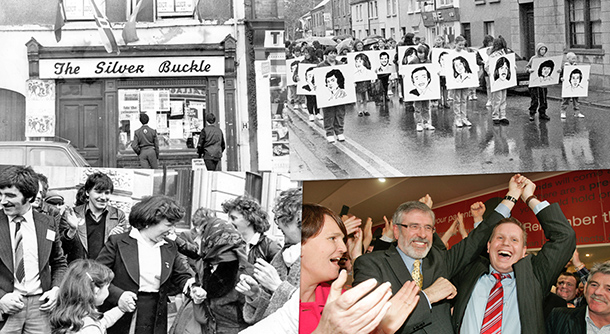 In the Belfast pogroms of 1969, Dundalk provided refuge and shelter to hundreds of families who found themselves burned out of their homes by unionist mobs backed up by the Royal Ulster Constabulary and notorious B-Specials police reservists
THE BORDER TOWN of Dundalk, County Louth, will host the National Hunger Strike Commemoration on 23 August this year, marking its 34th anniversary. Many republicans from all over the country and beyond will visit Dundalk, perhaps for the first time, so it's worth recalling the important role the town has played in the republican struggle down through the years.
In the Belfast pogroms of 1969, Dundalk provided refuge and shelter to hundreds of families who found themselves burned out of their homes by unionist mobs backed up by the Royal Ulster Constabulary and notorious B-Specials police reservists. Many of those fleeing the terror were accommodated in large halls, caravans or anywhere they could lay their heads. Dundalk residents rallied to help their neighbours in distress. Mattresses, food, toys and clothing were supplied to those who had none. Many of these families were eventually rehoused in Dundalk and settled there. Today, many of their children and grandchildren, influenced by those events, are active in their communities and in their local Sinn Féin cumainn.
Dundalk was seen as the nearest safe haven from events that were taking place just 10 miles up the road, across the Border, but sadly that sense of security was shattered when on 19 December 1975, a car bomb exploded outside Kay's Tavern in Dundalk, killing two men: 60-year-old Jack Rooney and 51-year-old Hugh Watters. At the time, the explosion was blamed on the unionist Red Hand Commando although this has been disputed and is the subject of an investigation into RUC collusion with unionist paramilitaries.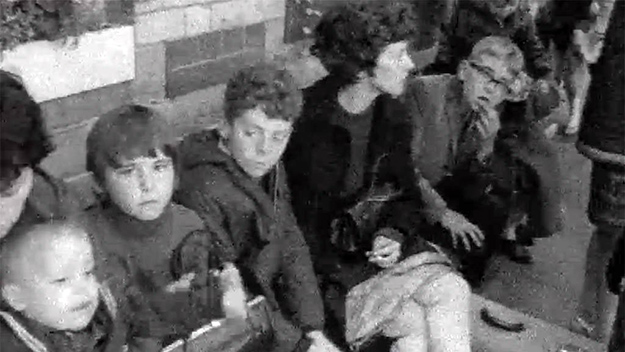 When the 1980 and 1981 Hunger Strikes took place, Dundalk and the rest of County Louth was not found wanting. Dundalk people downed tools at factories, took to the streets, held weekly vigils and actively campaigned for a Blanket Man from their own town to be elected to the Dáil. Paddy Agnew topped the poll in 1981 with 8,368 votes.
This was not Dundalk's only experience with hunger strikes. 
In September 1917, Thomas Ashe and others went on hunger strike in Dublin, seeking political status. This was granted after ten days but not before Ashe had died from being force-fed. Two months later, Austin Stack, Seán Tracey and others were transferred to Dundalk Gaol. On arrival in November 1917, they found that political status would not be afforded to them and they were forced to begin a second hunger strike. This lasted eight days and the prisoners were released under the 'Cat and Mouse Act'. Seán Tracey was rearrested on 28 February and sent back to Dundalk Gaol, where he immediately resumed his hunger strike. The fast was eventually called off. 
In 1923, six men were executed in Dundalk, their remains being held by the Free Staters for a year and nine months before being returned to their families for burial. In October 1924, their bodies, together with that of an 18-year-old Volunteer who had been executed in Dublin, were laid out in the Labourers' Hall in Dundalk before being taken to the local graveyard. Thousands attended the funerals and it was said that it took the cortege up to half an hour to pass any given point with thousands more lining the footpaths. 
This year in Dundalk we will be honouring Ireland's hunger strikers. It is to them that this generation and those before them have looked to for inspiration. We know their names and we sing about them in our ballads; we appreciate their sacrifice and mourn them.
We look at the families of the 1981 H-Block Martyrs who have been left behind and, try as we might, we will never understand the depth of their grief nor what they have gone through and how they bore their ordeal with such dignity. 
Dundalk and County Louth republicans will also remember those who are seldom talked about outside the area: the six who were executed in 1923 (whose families are still in the town), the man who was gunned down in the graveyard when they were being buried, those who died in the Kay's Tavern bombing, those who have passed away in Dundalk while 'on the run' and couldn't go home. And so many others. 
Dundalk will remember them all on 23 August.
• The Hunger Strike Exhibition will be housed in Dundalk Gaol during this year's National Hunger Strike Commemoration and the commemoration itself will be passing by the local graveyard mentioned here.