1 December 2013 Edition
Philippines devastation underscores effects of climate change
This is funded by the European United Left/ Nordic Green Left (GUE/NGL)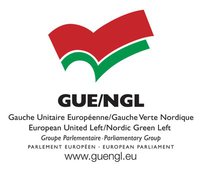 Scientists forecast more heat waves, floods and rising sea levels as a result of climate change, extreme weather and droughts leading to crop failures and wildfires or hurricane-strength mega-storms
TYPHOON HAIYAN – and the appalling devastation it has caused in the Philippines, laying waste to entire communities and leaving 4,000 people dead and more than 1,000 missing – has been attributed to climate change by the head of the United Nations, amongst others.
Climate change must be addressed at international level by everyone.
I am the Shadow Rapporteur for the draft report on the 2030 Climate Framework and have just submitted 35 amendments to the report.
It is essential that governments in industrialised countries take robust steps to meet climate change targets. Large areas of the globe are already experiencing man-made climate change and it is the developing nations that are bearing the brunt of its negative effects.
Scientists such as those involved in the UN Intergovernmental Panel on Climate Change (IPCC) forecast more heat-waves, floods and rising sea levels as a result of climate change with evidence linking human activity to extreme weather and droughts leading to crop failures and wildfires or hurricane-strength mega-storms.
The COP19 climate change conference in Warsaw (11-21 November) was infiltrated by big corporations pushing for false solutions to climate change such as carbon markets, coal and CCS, shale gas, agro-fuels, and nuclear energy. These vested interests should not be allowed to set an agenda which comes at the expense of climate justice.
A study by the Potsdam Institute for Climate Impact Research and the University of Madrid reports that the frequency of extreme heat waves will double by 2020 and quadruple by 2040. The EU's current Greenhouse Gas GHG reduction target, therefore, is dangerously inadequate at only 20% by 2020.
One of the amendments I submitted called for the Commission, when introducing legislation regarding hydraulic fracturing to include a mandatory Environmental Impact Assessment for both exploration and extraction of shale gas.
Renewables (wind, solar and sustainable hydro and controlled sustainable bioenergy) are the only inexhaustible, safe and technologically-viable energy sources.
It is claimed that increased production in solar electricity attributed to a decrease in short-term electricity prices of up to 40% in Germany in 2011 compared to 2007.  
Government should incentivise investors in renewable solutions that will cut Europe's emissions at the required rate envisaged by scientists to improve energy security and save money for consumers and businesses alike.
It is crucial to include citizens in decisions about our energy future.  Local people should be involved at every stage and their support and approval should be solicited before planning permission is granted.