1 December 2013 Edition
Lenin's man in Scotland
90th anniversary of death of Scottish revolutionary socialist John Maclean, 24 August 1879 – 30 November 1923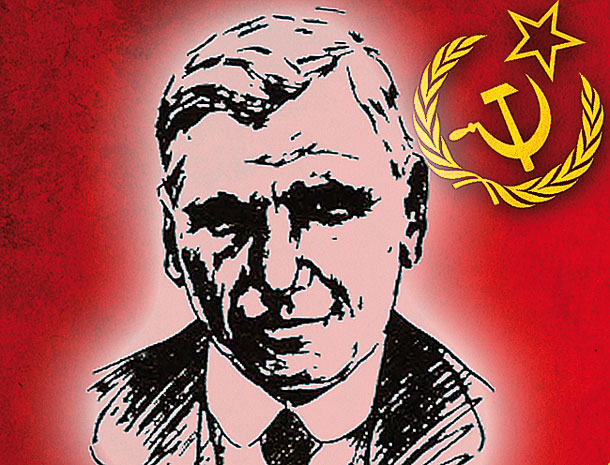 Like his comrade James Connolly, Maclean believed that political separation from England was worthless without creating a Scotland where everyone was valued and cared for
SO MUCH of John Maclean's story will resonate with Irish republicans – the trumped-up, politically-motivated charges; the speech from the dock that indicts the powerful; the hunger strike in prison and a grassroots campaign for his release.
In Glasgow, the city of John Maclean's birth, in 2013 there are food banks and without them there would be the prospect of real hunger while Scotland continues to provide young men to die in Westminster's imperialist adventures. The proud country annexed in a Hanoverian Anschluss in 1707 has yet to step back into the community of free nations. However, it can do so next year if the people of Scotland so wish it.
Maclean, a Glaswegian born to Highland parents in 1879 who graduated as a schoolteacher in 1904, advocated a Scottish republic free from the imperialists in London. Like his comrade James Connolly, Maclean believed that political separation from England was worthless without creating a Scotland where everyone was valued and cared for.
As a Marxist educator within these islands he is without equal, but he was no armchair theorist. He was out there on the streets. Here was a genuine hero who gave his life's breath for a greater good. When the British state threatened violence on the working class of Glasgow in 1919, MacLean had a slogan: "Keep Bellahouston Hospital empty!"
Bellahouston had been earmarked to accept the casualties that the authorities were expecting as Glasgow was a tinderbox of revolutionary sentiment. Local soldiers were confined to their barracks in the Maryhill area of Glasgow. The British state feared that some would desert and disappear with their government-issued Lee Enfield rifles to join up with a politicised working class.
Tanks were moved to the city and Maclean did not want to give the state the excuse to massacre demonstrators and strikers. He had the measure of the sociopaths who ruled from Whitehall. Moreover, he had the evidence of their attitude to human life after the imperialist slaughter on the Somme and their response to Easter Week 1916.
He well knew of the British state's capacity for appalling violence and the scant regard they had for working-class lives, especially those from the 'Celtic fringe'.
On Friday 31 January 1919, there was rioting in George Square in Glasgow over the '40 hours general strike', a trade union campaign to move the working week back to 40 hours from the war-time 54 hours.
The British Government deployed troops to 'keep order'. While the top brass feared that Glaswegian soldiers would defect to their kith and kin, some Irishmen in the British Army would do exactly that in Ireland and leave to join the ranks of the IRA.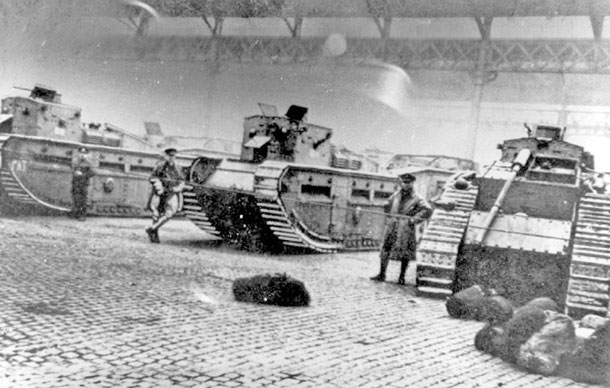 • 'Keeping order' – British troops and tanks are deployed on George Square in Glasgow City Centre
Maclean's pamphlet, The Irish Tragedy: Scotland's Disgrace, published in 1920, is a trenchant critique of Scottish complicity in British military crimes against the Irish people.
This was the age of 'Red Clydeside' and Maclean was Lenin's man in Scotland. In January 1918, Maclean was elected to the chair of the Third All-Russian Congress of Soviets and a month later appointed Bolshevik consul in Scotland. He was tried for sedition in 1918 and his speech from the dock, which lasted over an hour, went into the folklore of the Scottish Left.
"I am not here, then, as the accused; I am here as the accuser of capitalism dripping with blood from head to foot."
Maclean was sentenced to five years' penal servitude in Peterhead prison, near Aberdeen. People did not see him as a criminal.
He went on hunger strike in the July of that year and was force-fed repeatedly. This caused outrage and Forward (a radical newspaper in Glasgow) asked in an editorial:
"Is the Scottish Office to be stained with a crime in some respects even more horrible and revolting, more callous and cruel, than that which the governors of Ireland perpetrated on the shattered body of James Connolly?"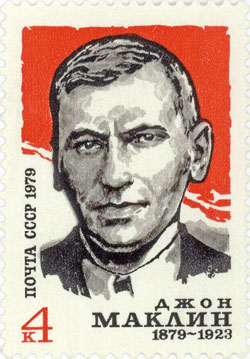 • A USSR postage stamp issued to mark the 100th anniversary of Maclean's birth
Following the Armistice on 11 November 1918, he was released on 3 December, returning to a huge welcome from cheering crowds in Glasgow.
When he breathed his last at the scandalously young age of 44, in 1923, his funeral was one of the biggest ever seen in Glasgow.
On this, the 90th anniversary of his untimely death, there can be no doubt that his message of political independence from London and social justice is as relevant today in Scotland as it was when he was welcomed back to Glasgow in 1918 as a hero from a British prison.
• Phil Mac Giolla Bháin's new book, Minority Reporter: Scotland's bad attitude towards her own Irish, is available from the Sinn Féin Bookshop in Dublin.