1 December 2013 Edition
The MRF – Part of Britain's Dirty War
BBC TV Panorama exposé of British Army death squad – 'Britain's Secret Terror Force'
When it was dissolved, the MRF's operational records were destroyed. Its commanders and its members are retired on British Army pensions, paid by the British Government and British taxpayer
PANORAMA'S exposé of the British Army's Military Reaction Force undercover death squad in west Belfast in the early 1970s shocked many viewers. What was really shocking was that it took the mainstream British media more than 40 years to uncover 'what the dogs in the street' had always known and what An Phoblacht/Republican News had reported from the 1970s.
Britain's Secret Terror Force (broadcast on 21 November) revealed that members of the British Army unit routinely operated outside the law, firing on and killing unarmed civilians in the guise of fighting the IRA. It was a licence to kill.
Government ministers told the House of Commons that its soldiers did not breach the 'Yellow Card' rules restricting when troops could open fire. The MRF proved that to be a lie.
The MRF was a death squad made up of 40 hand-picked members from within the British Army operating from 1971 to 1973 under the command of a brigadier.
Its genesis was in the counter-insurgency doctrine of Brigadier Frank Kitson developed particularly from colonial experiences in Kenya and Malaya. Kitson brought his tactics to the North of Ireland, officially leaving in 1972. One former lieutenant-colonel interviewed by Panorama admitted that many of his fellow officers had brought a colonial mindset to 1970s Belfast.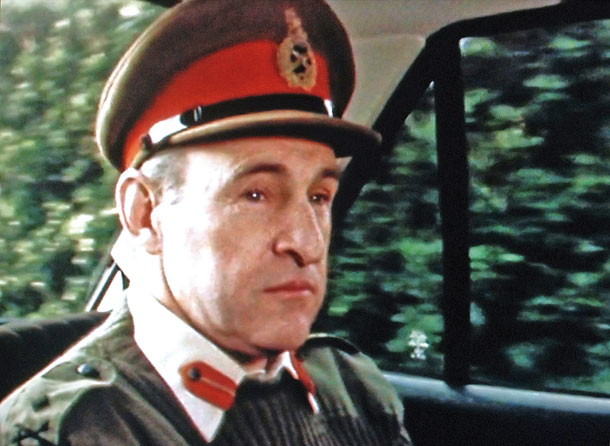 •  Brigadier Frank Kitson developed counter insurgency tactics through colonial experiences
One ex-MRF soldier told Panorama:
"We were not there to act like an army unit; we were there to act like a terror group."
The MRF was officially tasked with targeting IRA activists but its 'elite' members almost dismissively admitted to Panorama that it carried out 'drive-by' shootings of nationalists. These included people keeping watch at barricades to protect their homes from loyalist sectarian gangs in the years after loyalist mobs and the RUC launched pogroms against Catholic areas, burning Bombay Street to the ground.
If they didn't see a weapon, the MRF said they assumed a 'suspect' had one somewhere and they opened fire anyway.
When it was dissolved, the MRF's operational records were destroyed. Its commanders and its members are retired on British Army pensions, paid by the British Government and British taxpayer.
With its records destroyed and its commanders silent, it's difficult to know exactly how many the British Army's MRF killed, wounded or otherwise attacked and which types of activities they were involved in. There were at least two shot dead by the MRF – there may be more.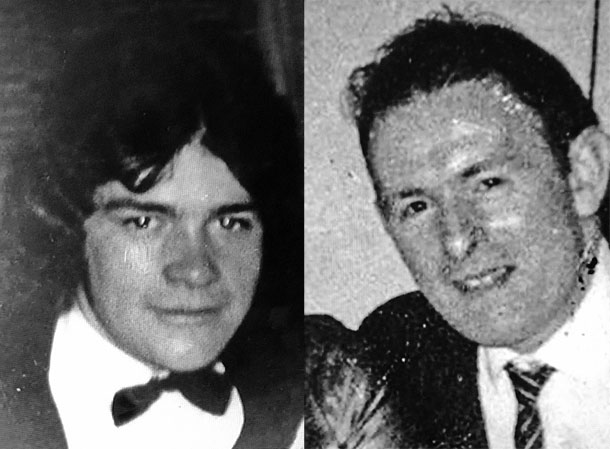 • Victims – Patrick McVeigh and Daniel Rooney
The BBC said:
"In 1972 there were more than 10,600 shootings in Northern Ireland. It is not possible to say how many the unit was involved in.
"The MRF's operational records have been destroyed and its former members refused to incriminate themselves or their comrades in specific incidents when interviewed by Panorama. But they admitted shooting and killing unarmed civilians."
Panorama identified 10 unarmed civilians shot, according to witnesses, by the MRF:
Brothers John and Gerry Conway, on the way to their fruit stall in Belfast city centre on 15 April 1972
Aiden McAloon and Eugene Devlin, in a taxi taking them home from a disco on 12 May 1972
Joe Smith, Hugh Kenny, Patrick Murray and Tommy Shaw, on Glen Road on 22 June 1972
Daniel Rooney and Brendan Brennan, on the Falls Road on 27 September 1972
Patricia McVeigh told the BBC she believed her father, Patrick McVeigh, had been shot in the back and killed by plainclothes soldiers on 12 May 1972 and said she wanted justice for him.
"He was an innocent man. He had every right to be on the street walking home. He didn't deserve to die like this."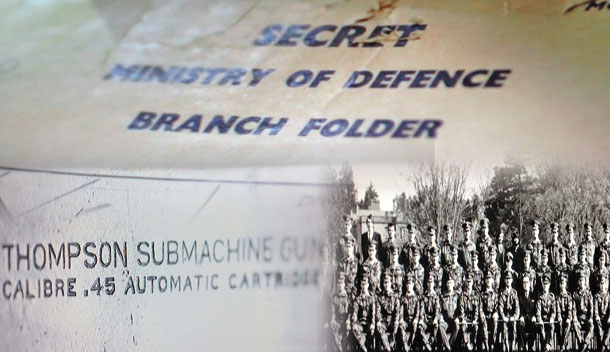 • The BBC showed that the secret British Army unit routinely operated outside the law and the 'Yellow Card' rules on soldiers opening fire
Sinn Féin President Gerry Adams TD pointed to Ann Cadwallader's just-published Lethal Allies, a book that connects British state forces with 120 civilian deaths in the 1970s and reveals how the political and judicial system covered up these actions.
"The war is over. But the legacy of conflict remains with us. The pain from decades of conflict is, for many, as real today as it was when a loved one was killed.
"Sinn Féin has proposed that an international, independent truth recovery process underpinned by law should be established. Others have different ideas of how this issue should be dealt with and that is fair enough, but we do need to take this opportunity to move the process forward in a way that listens to, respects and treats all victims on the basis of equality, and also builds the future for the survivors."