30 June 2013 Edition
Gaelic 'game drain' must be halted
Between the Posts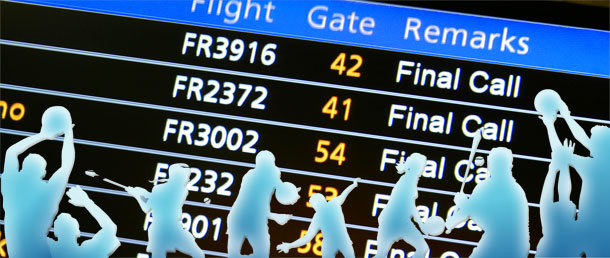 The Leitrim Observer reported that Gaelic clubs have lost more than 100 players to emigration during 2012
THERE WAS SOMETHING about the smiling faces in the photograph that belied a troubling tale. The picture itself was unimpressive. It was a band of young brothers sporting their Mayo football shirts. In an era of unprecedented choice in replica sportswear, it's heartening to see young people choosing their county Gaelic shirt. So it wasn't what they were wearing that played on the mind. It was where they were wearing it.
An accompanying story explained how the boys in the photo have relocated to Germany with their parents. The family from Mayo moved there in the last year because the father lost his job and livelihood. They were left with no choice but to leave Ireland to make a living.
Hundreds of young Irish people turning out to championship matches this summer in their county colours, will not be in Ireland this time next year. It's not free choice: it's enforced economic exile. What's worse, the people responsible for denying them the right of a prosperous life in Ireland appear to be unashamed of what they've done and are doing.
It is being widely reported that emigration has reached levels not seen since An Gorta Mór. More than 200 people a day left Ireland during 2012.
87,000 people left Ireland last year, the majority being Irish nationals; 40,000 of these emigrants were under 25 years old, the age group Gaelic games depends upon for development and the future.
Precisely what this means for Gaelic games is hard to predict. But the absence of reliable statistics doesn't disguise the real impact. Every county is being affected. Writing in a local newspaper in Kilkenny earlier this year, former GAA President Nickey Brennan said:
"There is hardly a club in Kilkenny that has not been impacted by the scourge of emigration. For many it is now a case of survival in a particular grade rather than dreaming of championship success."
The Leitrim Observer reported that Gaelic clubs have lost more than 100 players to emigration during 2012. Last year's senior county champions, Melvin Gaels, lost half a dozen players to emigration. The county senior football team that beat Sligo in the 2011 championship struggled to regain momentum when it was depleted by 14 players for the same reasons. Although the GAA tracks transfers of players from one club to another, nationally and internationally, it fails to detect those players who leave to go abroad but don't or can't register elsewhere.
To the advantage of Donegal football, formidable full-back Eamon McGee came home from London and has played a vital part in the advance of Tír Conaill. However, Antrim will have to try and restore county pride without the help of Cargin player James Laverty, who has had his transfer to San Francisco approved. County managers have become accustomed to some flux in the make-up of a squad and the competition with other sports but there is little doubt now that the decimation of the Irish economy is leading to a devastation of the fabric of many local communities, especially in rural Ireland.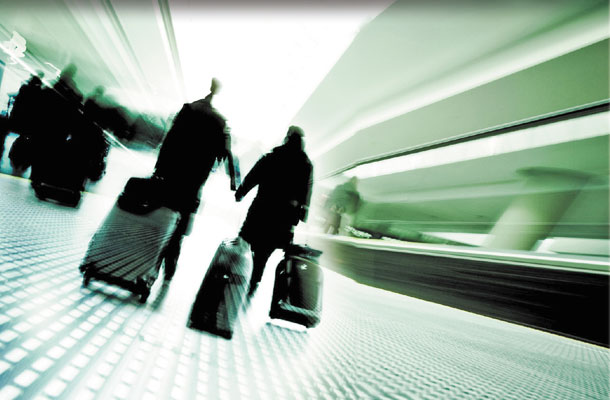 It is almost two years since the Tyrone Chairperson Ciarán McLaughlin warned of the dire implications of emigration for local club structures. Recently, Cumann Luthchleas Gael appointed former President Joe McDonagh to head a working group to investigate depopulation of rural areas and methods to ameliorate the effects of forced migration.
This is a promising development. But to sustain any rescue plan for local communities and clubs, the GAA needs to challenge societal attitudes. Some time ago, a friend of mine enjoyed an evening in influential company in Phoenix Park. The after-dinner conversation turned to the effects of emigration. A consensus at the table (which didn't include my friend), was that emigration is a safety valve for Irish society. By this thinking, we don't have enough jobs to go around and, in any case, Irish influence extends through the emigration of the next generation.
Those who view Ireland's greatest export as our youth have no vision for this country's future, never mind the development of Gaelic games. The GAA can play a part in challenging attitudes and policies that condemn thousands of members of the association to a life far from home.
None of this detracts from the achievement of the 33rd county in this year's championship. The defeat of Sligo by London's 14-man team was The Exiles' first victory in the Connacht championship since 1977. A long London run in this year's championship would be a good thing.
But those who champion this year's 'Gathering' would do well to reflect on the scattering of Gaels that preceded it – and still goes on unchecked