31 March 2013 Edition
By-elections: Sinn Féin wins in Mid Ulster | Meath East voters go to the polls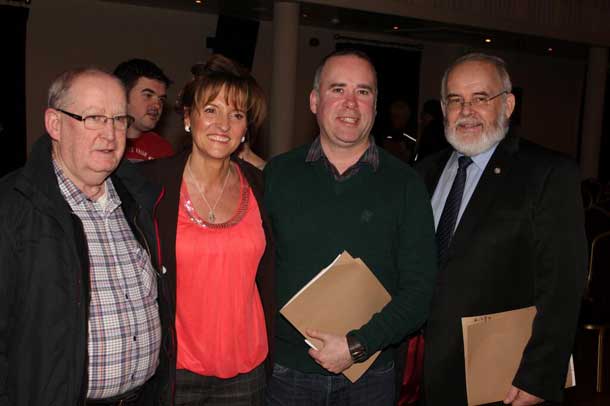 VOTING in the Meath East by-election is underway as An Phoblacht goes to print and we'll carry details of the outcome on our website, but one by-election that has been completed is in Mid Ulster, where Sinn Féin's Francie Molloy was elected to take the Westminster MP's seat vacated by Martin McGuinness.
The Mid Ulster by-election saw Francie win 17,462 votes (46.93%), seeing off a concerted unionist challenge by the DUP and Ulster Unionist Party fielding a single candidate, Nigel Lutton.
Speaking after the declaration, the new Sinn Féin MP said: "Martin is going to be a hard act to follow, I understand that, but we will try our best to do that and we will continue to build the process and work with everyone - I want to represent all the people of Mid Ulster, not just those who voted for me, not just the Sinn Féin support."
Martin McGuinness added: "It sends out a very powerful message that the people of South Derry and East Tryone are rock-solid behind Sinn Féin's peace strategy. This is a great result for Sinn Féin and we are absolutely delighted to see Francie take over the mantle."
Results
Francie Molloy (Sinn Féin)              17,462             (46.9%)
Nigel Lutton (Unionist)              12,781             (34.4%)
Patsy McGlone (SDLP)              6,478             (17.4%)
Eric Bullick (Alliance)              487             (1.3%)
• After Francie Molloy's by-election win, Councillor Ian Milne was nominated to take Francie's place in the Assembly. Ian will consequently be giving up his council seat.