3 February 2013 Edition
Fógraí Bháis – Maureen McCullagh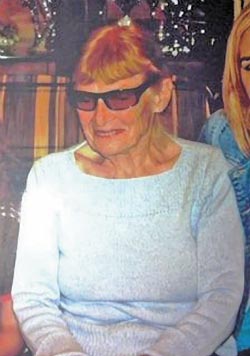 IT IS WITH DEEP REGRET that we record the recent death of Maureen McCullagh, New York, who passed away on 29 December.
Maureen was born and raised in County Tyrone. Having qualified as a nurse, she worked for many years in Community Public Health in Omagh.
She emigrated to the USA in the 1960s and earned a further degree in Nursing Education from New York University and subsequently taught nursing in various institutions in the New York area.
With the emergence of the Civil Rights Movement and the rebirth of the Republican Movement in the late 1960s, Maureen's focus turned towards her homeland and it is no exaggeration to state that the struggle for Irish freedom remained the central focus of her life and activities right until the end.
From the Hunger Strikes, extradition battles, prisoners and their families' welfare issues, there was nothing that Maureen was not actively involved in.
In 1986 she became the US distributor of An Phoblacht and with a few other dedicated helpers did a superb job in spreading the authentic Irish republican message all over the US.
Maureen was a member of the Bobby Sands camp of Clan na Gael and secretary for the New York District and National Executive USA.
On her last visit to Ireland she was invited to a small, intimate dinner as a long overdue mark of respect. It was only on her return to New York that she actually discovered that the highest levels of the Movement had attended to honour her. First time I ever saw her stuck for words!
By honouring Maureen we honoured all our comrades in the USA who supported and stood by us in good times and bad.
Maureen's funeral Mass was celebrated on 5 January in the church of St Barabas. Clan na Gael and Noraid provided a dignified honour guard at the wake and funeral.
Maureen is survived and mourned by her sister Monica and many nieces and nephews in the USA, Ireland and England.
And not least by her many, many friends, comrades and admirers in the Republican Movement.
 Caoimhghín Ó Caoláin