3 February 2013 Edition
Facing up to anti-Irish 'stealth racism'
Scotland's new 'bigotry czar' arrives from University of Ulster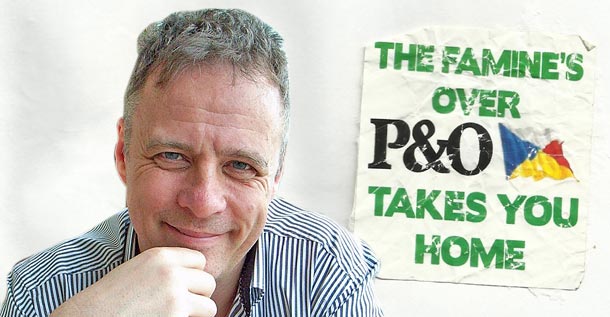 The racists who call on the Irish of Glasgow to go home to Ireland simultaneously deny them the right to self-define as being of Irish heritage
THE Scottish Government has appointed a 'bigotry czar'.
Dr Duncan Morrow, of the School of Criminology, Politics and Social Policy at the University of Ulster, will chair a panel chosen to examine the scale and nature of religious bigotry in Scotland, assess efforts to tackle it and advise ministers on policies and initiatives to combat sectarianism. Dr Morrow is also a former chair of the Community Relations Council in the North of Ireland.
He gave interviews to the press and spoke of persistent claims of "an embedded anti-Catholicism that isn't going away in Scotland". The words 'anti-Irish racism', however, never passed his lips.
I made several attempts to contact Dr Morrow about this apparent oversight on his part but emails were not answered and phone calls were not returned in the two weeks in between going to print.
I would have put to him the proposition that to discuss anti-Catholic hatred in Scotland without mention of the Irish community is nonsensical.
The derogatory terms for Catholics in common usage in Scotland mainly have an Irish flavour to them. This is 'stealth racism' and no one operating in the mainstream Scottish media seems able or willing to call it as such.
For example, there is an official fiction in Scotland that The Famine Song — a song with its origin in Scotland and urging Irish descendants in Scotland to 'go home' because the Famine is over — is a manifestation of sectarianism, not anti-Irish racism.
When The Famine Song was at its zenith, a sticker appeared in Glasgow. It was a rip-off of an advertising campaign by the P&O ferry company. The slogan "P&O takes you home" was replaced with: "The famine is over. P&O takes you home."
If this had been aimed at any other ethnic group in Scotland there would have been a debate in the Scottish parliament about it — and rightly so.
Taking the ethnic out of the equation is crucial because to do anything else would be to recognise the existence of the Irish community in Scotland.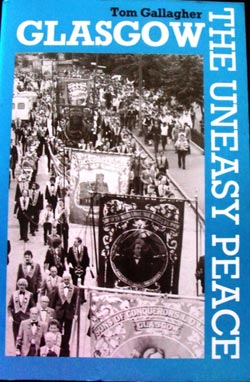 Academic Tom Gallagher stated in his book, Glasgow — The Uneasy Peace  (Manchester University Press, 1987) that a key objective of the leaders of Scottish society in the early 20th century was to deny to outsiders that a large proportion of Scotland's biggest city was either Irish by birth or by extraction.
The Famine Song makes reference to an event in Irish history and is used as a taunt to people in Glasgow of Irish heritage to go home. Where should they to go home to? Yes, that's right, Ireland. Yet any attempt by anyone in Scotland to celebrate their Irishness today is often met with derision by the same chaps who lustily belt out The Famine Song.
The racists who call on the Irish of Glasgow to go home to Ireland simultaneously deny them the right to self-define as being of Irish heritage.
The comparative experience of the Italian community in modern Scotland is instructive. Catholic country? Check. The state is a republic? Check. Flag is a tricolour? Check. Not on the allied side in the Second World War? Check. In fact, it is where the Pope has his gaff . . .
Yet when Italy won the World Cup in 1982, Glasgow's George Square was covered in Italian flags and no one had a problem with it.
If that night had witnessed a great triumph for the Ireland soccer team (okay, I can dream), thousands of Irish Tricolours in Glasgow city centre would no doubt have been considered provocative, or even sectarian.
In the last ten years, two high-profile players born in Scotland who have chosen to play for Ireland have been subjected to a torrent of racist abuse. Aiden McGeady and James McCarthy dared to be Irish on the sports field and that is verboten, even in 'modern Scotland'. Under the UEFA criteria, what McGeady and McCarthy suffered in Scotland was racism.
Cairde na hÉireann have been battling long and hard for official Scotland to formally call this ancient hatred for what it is and to stop hiding the truth within the sectarian framework.
Until this stealth racism is addressed openly by the Holyrood elite it will continue to incubate wherever the historically illiterate obsess about 'Fenians and flegs'.
Recent moves from the Scottish Government suggest that their work is not yet done.
 Phil Mac Giolla Bháin is an author, blogger, journalist and writer based in Donegal. He is an active member of the National Union of Journalists. He previously wrote for many years for An Phoblacht under the pen-name 'Mick Derrig'.