4 November 2012 Edition
Merkel bursts the balloon of Government self-deception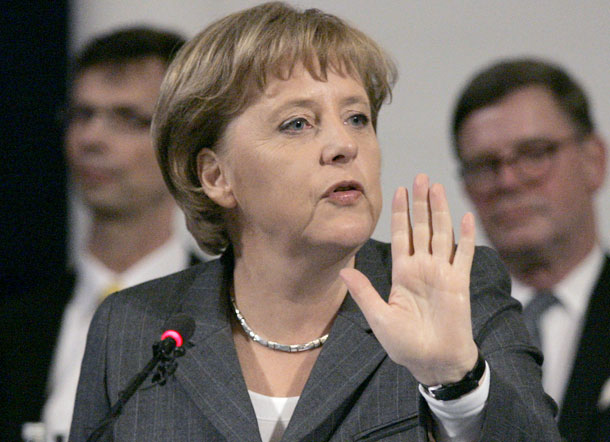 What the Government was looking for would still mean that (in Enda Kenny's words) 'we would pay back every penny' of a debt that the Irish people have no moral responsibility for
THE GOVERNMENT has been left reeling and in disarray after German Chancellor Angela Merkel's curt dismissal of the idea of any retrospective easing of our bank bail-out conditions.
Merkel's comments came after a sustained assault by the Finance Ministers of Germany, Netherlands and Finland against using the European Stability Mechanism (ESM) for any such purpose, and against a background of German official descriptions of Irish politicians' claims as "delusional".
The "seismic" (Enda Kenny) and "game-changing" (Eamon Gilmore) decision of last June is now exposed as an empty promise. At best, it was a very limited reference to Ireland anyway, for the June communiqué was mainly concerned with averting a potential Spanish exit from the euro which could have been triggered by a massive bank collapse there.
• Taoiseach Enda Kenny and Finance Minister Michael Noonan: Stuck in their policy mire
That danger has now receded and so the June communiqué is redundant, as many economists and commentators foresaw at the time.
It is worth remembering, however, that what the Fine Gael/Labour Government has been looking for is an extension of the timeframe in which the bank recapitalisation debt will be met and an easing of the interest rate imposed. 
Such measures would definitely provide a very welcome reduction of our immediate repayment problem but they would still mean that (in Enda Kenny's words) "we would pay back every penny" of a debt that the Irish people have no moral responsibility for.
Even this miserable gesture of support is now withering away but still the Government cling to their illusions. They have spun desperately, asserting first that Merkel was talking about Spain, then that it was "just" a negotiating ploy, and finally promoting a German statement that reaffirmed its support for Ireland.
As right-wing economist Colm McCarthy said, this was a statement crying out to be ignored, for it said nothing and committed Germany to nothing.
Fianna Fáil are now arguing that this whole sorry debacle shows that the Government is inept, as if they would have done any better. The fact is that Mícheál Martin is just as committed as Enda Kenny and Éamon Gilmore to the idea that being 'good Europeans'  will bring us rewards in the long run. But, as Colm McCarthy again said, Ireland got its reward for being the EU's little pet poodle — we got nothing.
It isn't a question of ability or ineptness — whatever his faults, Michael Noonan can't be accused of being an eejit. It's a question of policy, and our policy of subservience to the EU is the problem. There is an alternative to the meek handing over of our money to Europe's bankers, and that is the one adopted by Iceland when it told them to go hang and rebuilt its economy through job creation. Iceland is over the crisis, back in the markets, enjoying substantial economic growth and has brought unemployment back to low levels.
But we are stuck in the mire and will continue to be so for so long as we pursue these failed and failing policies — and it doesn't matter whether it's inept Fine Gael or principle-free Labour or the new-found 'competents' of Fianna Fáil (god help us) who pursue them, the policies will continue to fail and the Irish people will pay the price.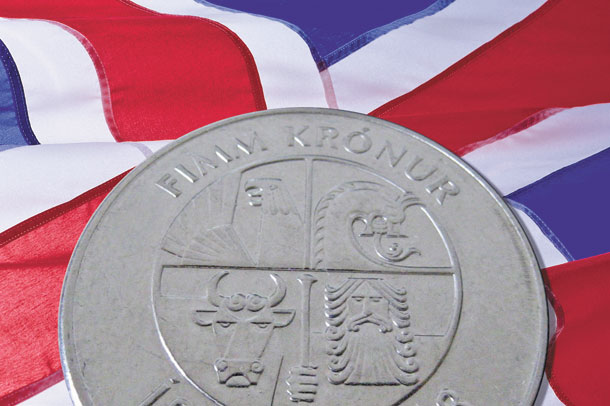 • Iceland rebuilt its economy through job creation
We need to break completely with these policies, refuse to pay another cent in respect of this unjust debt, and let the Germans share their proportion of responsibility for what happened to Europe's banking system.
We need a new state banking system (and not merely the state ownership of capitalist banks) that will provide credit for business and use our money to relieve our citizens of unsustainable personal debt, especially for those who face losing homes in negative equity because they have lost their jobs.
And if this means we don't stay in the euro, so what? From the start, the euro was a flawed scheme and was never suited to our economic cycle, playing a big part in fanning the bubble that has now burst.
What we want to keep is our access to markets in Europe and whatever we do there is no legal mechanism to put us out.
But, above all, we need a government that will put the interests of the Irish people in first place, and the interests of Europe's bankers at the end of the queue.