4 November 2012 Edition
Dr Aleida Guevara: Daughter of Che Guevara talks to An Phoblacht
'Irish genes don't make me feel Irish – it is the history, strength and the resistance of the Irish people that does'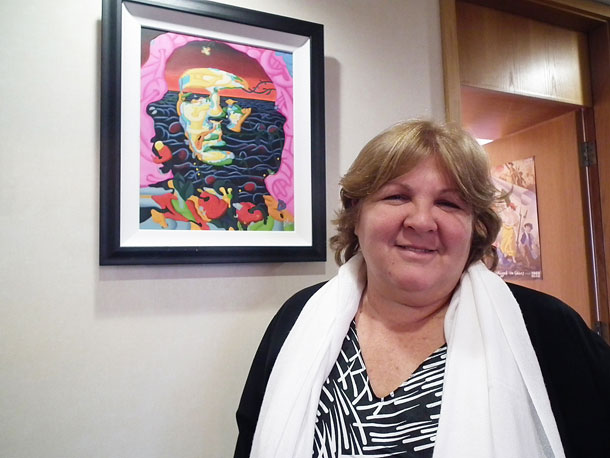 'If I see a young person or a protester wearing it as a T-shirt or it being carried as a flag at a demonstration then it is good to see. Hopefully that person will already know what he stood for or, if not, ask 'Who was Che Guevara?' and they will learn about him'
WHETHER SHE IS in the streets of Havana, at a university in Paris, or even in the tiny West of Ireland village of Kilkee, County Clare, Dr Aleida Guevara is never far away from an image of her father. The 'Heroic Guerrilla Fighter' photograph — later turned into a caricature by Irish artist Jim Fitzpatrick — is considered the most famous image in the world.
Aleida Guevara arrived in Ireland in late September to help launch the English-language version of her mother's book, Remembering Che: My life with Che Guevara. In that time she spoke at the annual Che do Bheatha festival in Kilkee and at a packed book launch in the Liberty Hall theatre in Dublin. During a visit to the Dáil where she briefed TDs on the situation in Cuba, she took the time to speak to An Phoblacht.
I started off by asking Aleida what it's like to see her father's image wherever she goes. On her way into the office on the Sinn Féin corridor in Leinster House she had walked by a framed stylised portrait of Che.
"If I see a young person or a protester wearing it as a T-shirt or it being carried as a flag at a demonstration then it is good to see. Hopefully that person will already know what he stood for or, if not, ask 'Who was Che Guevara?' and they will learn about him. However, when it is used in advertisements or on a shop window to make money, I just don't understand why it is there."
Alberto Korda, the man who took the iconic photograph of Che, never received any royalties from the image but 12 years ago he succesfully sued Smirnoff after the vodka company used the image on their product. Korda donated the $50,000 to a children's charity. The family, and Aleida herself, have spoken out against the use of Che's image in ways that are removed from his revolutionary ideals, such as in 2007 when a fashion designer decided to put Che's image on a bikini.
Speaking about her father, Aleida tells me that she has very few memories of him because she was so small when he left for the Congo.
"The memories I have are influenced by other people — friends and family — when they talk it helps me to remember." She closes her eyes. "There is one that when I close my eyes it can see it. It was just as my father was leaving Cuba. My brother Ernesto was barely a month old and my mother was cradling him in her arms and my father was rubbing the baby's head. I was about four years old at the time. When I close my eyes I remember that moment and I can almost feel the love between my parents."
Aleida was to meet her father only once more before he was killed by a Bolivian Government death squad backed by the CIA. On this occassion, however, Aleida had no idea that it was her father she was speaking to. He had returned to Cuba clandestinely and was heavily disguised as an older man named Rámon. He was introduced to her as a friend of her father's. After dinner she was playing and fell and hit her head on a table. Che, being a doctor, picked her up and treated and then cuddled her. She turned to her mother and said: 'I think that this man is in love with me.'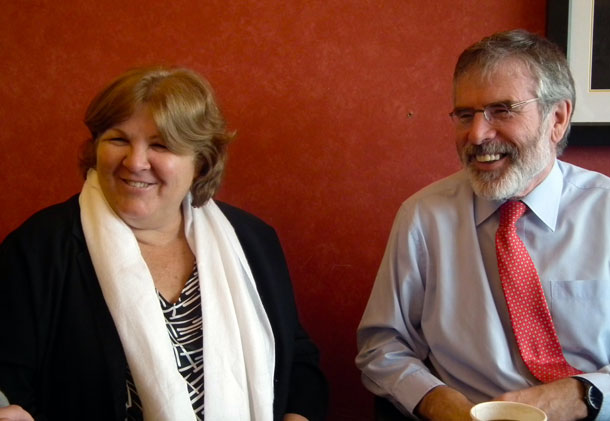 • Aleida Guevara relaxes in the Dáil with Sinn Féin President Gerry Adams TD and the Sinn Féin team during her visit to Ireland
We move on to her family's Irish roots. Her father's side of the family hails from Galway, with the surname Lynch. Che's father once said that "through my son's veins flows the blood of Irish rebels". Aleida tells me that she has looked into her family's past and I "won't like what I'm going to tell you — our distant ancestor who passed down the Lynch name was a mercenary for the Spanish Army". Growing up, she had little knowledge of her father's Irish ancestry; it was only as an adult she learned of it. "Irish genes don't make me feel Irish — it is the history, strength and the resistance of the Irish people that does," she adds.
I ask her about the decision by Galway City Council to erect a monument to Che in the city. Despite council approval, US Republican Congresswoman Ileana Ros-Lehtinen wrote a letter to the Taoiseach, asking him to intervene in the issue and block the sculpture.
"At the end of the day, monuments are cold," she says. Adding that she would be content that people learn about Che and continue on his work.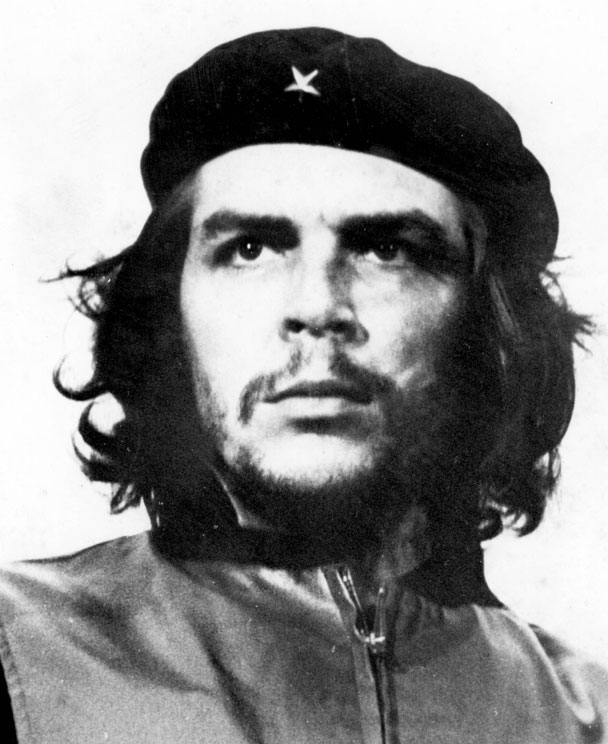 Aleida followed in her father's footsteps, becoming a doctor of medicine and specialising in allergies and the treatment of children while also helping to run homes for disabled children. Cuba provides more medical personnel to developing countries — mainly in South America and Africa — than all of the G8 countries combined. In 2007, Cuba had 42,000 medical staff in 102 countries. Aleida herself worked at one such mission in Angola. She says that one of the reasons she became involved in medicine was because "there was such a great love for my father and his family. I felt by working in medicine, helping people, I could help give something back."
Despite Cuba's highly impressive healthcare and education systems, the country still suffers from a crippling US blockade and embargo which has been in place since 1959. Many basic necessities cannot be imported while the price of other imports have sky-rocketed as they have to be shipped from the US to another destination, and then to Cuba. No US company can trade with the country and deals with European-registered organisations often fall through due to US pressure. In some cases, Aleida tells me, the US has bought out Central American manufacturers to try and stop medical equipment getting to Cuba.
When I ask what she thinks of South American left-wing leaders such as Hugo Chavez and Evo Morales, I can barely finish the question before she exclaims "brillante!" and smiles broadly.
So, what does she consider to be her father's legacy?
"Love. My father had a great capacity for love and he put others at the centre of his beliefs. I believe if everybody had these qualities the world would be a more beautiful place. I think anybody who reads my mother's book will see that very clearly."
With her Galway roots, Aleida had been at the All-Ireland hurling final replay in Croke Park:
"If people could mobilise the way they do for an All-Ireland final to defend their rights, then we would be living in a very different world."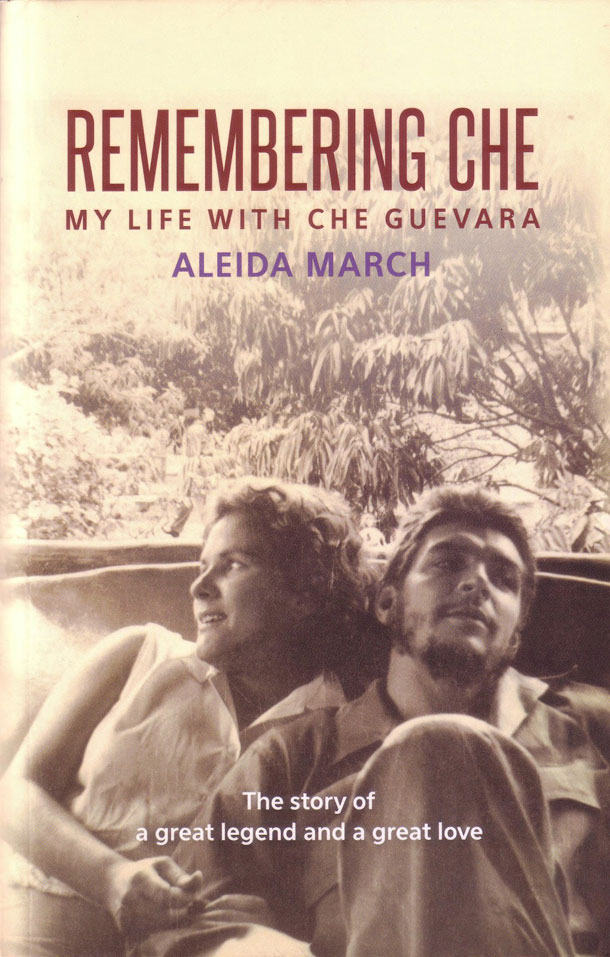 Remembering Che
ALEIDA GUEVARA was in Ireland to help launch the book Remembering Che: My Life with Che Guevara, by her mother, Aleida March.
Aleida March had been active in the urban underground 26 July Movement for almost two years before she met Che Guevara. She had been sent to deliver documents and money to a guerrilla camp in the Escambray Mountains. To ensure the money would not be lost and she would not be robbed, she taped it to her torso. She recalls how Che "volunteered" to help her remove it!
Before arriving at the camp she had been involved in a sabotage campaign which included the firebombing of commercial businesses on the island. She informed Che that she wanted to stay at the guerrilla camp. Initially, he said she could work as a nurse but she opposed this, saying her clandestine operations meant she should be incorporated as a combatant. She was ordered to begin by collecting revolutionary taxes from wealthy landowners before going on to become a personal assistant and guide for Che. Aleida was present and took part in many of the most famous battles of the Cuban Revolution, including the final defeat of dictator Batista's forces at the Battle of Santa Clara.
She and Che married shortly after the Cuban Revolution in the summer of 1959 and had four children together: Aleida, Camilo, Celia and Ernesto.