4 November 2012 Edition
Pitchfork Murders: cover-up by British Army exposed
Andrew Murray was stabbed at least 13 times in his chest and back while being turned over by the soldiers restraining him
A NEW book reveals evidence that undermines the official version of events surrounding 'The Pitchfork Murders', when British soldiers killed two Newtownbutler men in what the author calls a pre-planned slaughter designed to terrify the nationalist and republican people of Fermanagh.
Michael Naan and Andrew Murray were slashed to death by a patrol of the 1st Battalion, Argyll and Sutherland Highlanders, while carrying out farm work on the evening of 23 October 1972.
The blade of a knife was drawn across the throat of 31-year-old Naan before he was stabbed at least 17 times by a soldier wielding a Bowie knife with a 5-inch, double-edged blade. There was no evidence that Naan had defended himself, confirming that he was being restrained by at least one other soldier while being killed.
Naan's helper, 23-year-old Andrew Murray, was then stabbed at least 13 times in his chest and back while being turned over by the soldiers restraining him.
In a book to mark the 40th anniversary of their deaths, The 'Pitchfork' Murders – Uncovering the Cover-up, local historian Brian MacDonald conducted extensive research of not just contemporary official records and news reports but also more recent British Army documents and message board conversations between soldiers from the regiment involved.
This research has uncovered a massive conspiracy to prevent the truth emerging about what really happened when soldiers of the Argylls' 'D' (Delta) Company were transported from their Bessbrook base to Fermanagh for just one week on what was clearly a 'special' assignment during which they came under the command of Major Jeremy MacKenzie, a former SAS operative.
The Argylls brandished a reputation for brutality from the British Middle East colony of Aden at the end of the 1960s. Their figurehead was Lieutenant Colonel 'Mad Mitch' Mitchell. One of the acknowledged actions of 'D' Company in Aden was the stabbing to death of an Arab teenager who broke an Argyll-imposed curfew.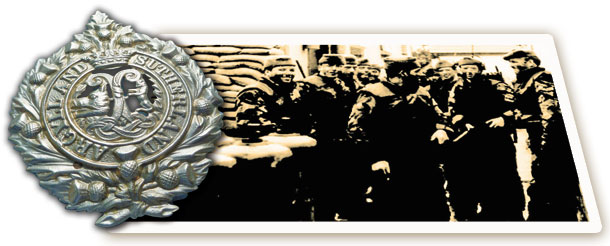 Brian MacDonald says:
"The British military establishment knew exactly what it was doing when it re-formed and deployed the Argylls as part of Operation Motorman to crush the insurgency in Ireland using overwhelming force. One admiring journalist wrote that the Argylls 'made the Paras look like girl guides without whistles'.
"Here were the self-styled Jocks who would put manners on Irish rebels, including not only armed militants and radical political activists but the communities from which they came."
The conspiracy to cover-up all the facts, Brian MacDonald says, goes much higher than the then Second Lieutenant Andrew Snowball, son of a former brigadier and GOC of Scottish Command, and brother of Patrick Snowball, aide-de-camp to General Ford in Derry on Bloody Sunday.
Brian MacDonald's book concludes:
"The British actively concealed the truth about what happened and continue to do so."
• The 'Pitchfork' Murders – Uncovering the Cover-up is available from the Sinn Féin Bookshop and Sinn Féin in Fermanagh at £8 sterling and €10. Profits in aid of Cancer Research.