15 April 2010 Edition
Dalkey oil find - time to claim our rights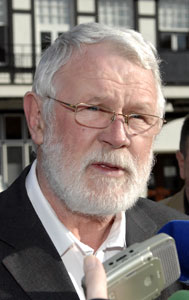 Sinn Féin spokesperson on Natural Resources Martin Ferris TD, has said that the announcement of a significant oil find off Dalkey Island, County Dublin once again highlights the need for a radical change in the manner in which off shore exploration is managed and taxed.
The Kerry North TD was responding to the announcement by Providence Resources that it believes that there is a deposit of 870 million barrels of oil in the Kish Bank Basin. Deputy Ferris said:
"If this find is confirmed it will represent a significant development for the future of this country. However, as I have said in relation to other oil and gas projects, Ireland will only benefit from this if a proper system of taxation and management is put in place. At current prices the deposit is worth more than €60 billion. If the state was to impose the same system of taxation and royalties that applies in other countries such as Norway, the revenue would go a long way to overcoming the current economic and financial crisis.
"To put it into context, the value of the deposit is almost the same as the cost of bailing out property speculators through NAMA. If the state was to access a proper revenue stream it would do away with the need to impose the sort of cuts that have been forced on people. It would also represent a massive potential boost for the economy and ensure years of strong growth. It is therefore vital that prior to drilling commencing that the necessary changes are introduced."