25 March 2010 Edition
PSNI should not be investigating themselves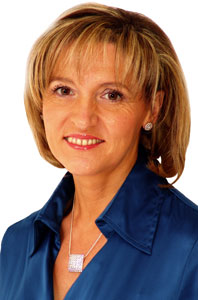 Sinn Féin Policing Board member Martina Anderson MLA, who sits on the Board's Human Rights and Professional Standards Committee (which is responsible for the oversight of investigations by the PSNI), says that serious questions will be asked of whether or not the PSNI can or should be investigating themselves.
MEETING
Anderson was speaking after attending Tuesday's meeting between representatives of the Board and some of the families of those killed by the UVF in north Belfast.    
"I commend the families of those victims of collusion in north Belfast for their continued efforts in securing justice for their loved ones," she said. "I understand and appreciate fully their frustration at the attempts to move around responsibility for investigations the murders and others serious crimes carried out by the UVF.    
"Three years after the publication of the O'Loan Report, Sinn Féin continues to press on why there has not been one single prosecution of an RUC handler and if the PSNI can or should be the ones responsible for investigating themselves."