20 July 2006 Edition
Fógraí bháis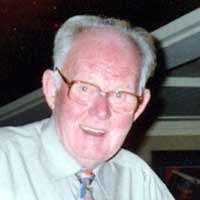 Fógraí bháis
Anthony Gormley - A Proud Irish Republican
Anthony Gormley, the Honorary President of the Tyrone National Graves Association (NGA), died at the age of 76 on Saturday 10 June. In fact, Anthony was buried on his 77th birthday on the very feast of St Anthony himself.
Anthony Gormley lived at Cranlome, Galbally and was married to Annie and was father to Marie, Hugh, Eilish, Cathal, Roisin and Tony. His son Tony, was one of the eight IRA Volunteers killed at Loughgall in May 1987. Like the rest of his family, Anthony was immensely proud of Tony. Perhaps the fact that Tony died in the company of his close comrades was of some comfort to this proud Irish family.
Anthony was a strong Irish Republican in his own right. He did not broadcast his business and was a quiet, unassuming type of man. He had a long history of active involvement in Republican Election Campaigns and his home often hosted local meetings where the register was poured over.
Anthony 'sat' at the polling station in Ballygawley in unfashionable times as well as more recently. His family remember when there was no one to replace Anthony in the Polling Station and he had to sit the whole day, hungry, but uncomplaining. Things changed in recent years and Anthony only had to do his shift.
Anthony came from a Republican background himself and farming and Republicanism brought him into close contact with people in wider Tyrone, North Monaghan and Fermanagh. He was a highly respected man in his home area of Cranlome, Galbally and Killeeshil and he placed great importance on reliability and high standards of integrity.
His wake and funeral were attended by very many people. Anthony was an integral part of a very close-knit community. A Republican guard of honour accompanied Anthony on his final journey to his final resting place in the cemetery adjacent to St Patrick's Chapel, Aughnagar. Tony (Volunteer) also lies buried here.
Anthony will be sorely missed by his family and friends. He put up with a lot in his lifetime by way of British Crown Force harassment and the killing of Tony. He reached an acceptance of his illness which was thankfully short in duration.
Go ndéana Dia trócaire ar a anam úasal.