24 June 2004 Edition
Tyrone inquests resume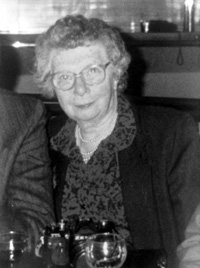 As inquests into the deaths of ten people killed in Tyrone by the crown forces, including pensioner Roseanne Mallon, resumed on Tuesday, Sinn Féin MP Michelle Gildernew said there is a growing belief amongst the families that the only avenue which will deliver the truth will be a public inquiry.
"After years of stalling and years of PSNI cover up, the inquests into these ten killings resumed today," she said. "However, given the experience of the families up until now people are not confident that the PSNI and the British State will allow the truth to be uncovered through the inquest route, despite the best efforts of the Coroner.
"These cases are an acid test of the British Government's recently stated commitment to achieving the truth for those bereaved through the conflict. However, at this stage the PSNI and the British Government do not even class many of these deaths as amongst what they term as unsolved killings. Those victims of British State violence in Ireland are deemed second class even in death. This situation is unacceptable and has to change."