4 November 2012 Edition
Gerry Kelly – Building peace in North Belfast and the South China Sea
Philippines Government reaches framework peace agreement with guerrillas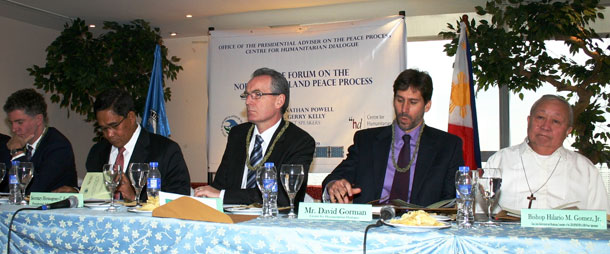 "I met all the MILF brigade commanders at their quite substantial camps and bases when I was over one time," Gerry told An Phoblacht. "They had a lot of respect for the IRA and Sinn Féin, for the fact that they had fought a war and were able to move into a peace process – because of our history."
A UNIQUE INSIGHT into conflict resolution was brought into the Philippines talks process by Sinn Féin's Gerry Kelly, a former IRA prisoner in England and the H-Blocks, now a member of the Stormont Assembly and a junior minister at the Office of the First and Deputy First Minister.
First invited to become involved by an international organistaion in Switzerland called Humanitarian Dialogue, Gerry has travelled five times to the Philippines in recent years as part of a process involving a host of international figures. The international delegations held talks with NGOs and various representaive groups in civic society as well as the prime actors in the Moro Islamic Liberation Front (MILF) guerrillas in Mindanao and the Philippines Government and military. Gerry Kelly also met the previous Philippines President, Gloria Macapagal-Arroyo, who was in power from 2001 to 2010.
The Irish republican's credentials as a guerrilla fighter and an internationally-recognised politician gave the talks process a valuable dimension and credibility amongst the rebels.
"I met all the MILF brigade commanders at their quite substantial camps and bases when I was over one time," Gerry told An Phoblacht. "They had a lot of respect for the IRA and Sinn Féin, for the fact that they had fought a war and were able to move into a peace process – because of our history."
The Philippines Government was soliciting views from a number of governments, Gerry explained. "What was missing was the rebel's point of view, if you like, the revolutionary point of view. There was a trust built up with the guerrillas and that's why they asked me back a number of times.
"We also met the top generals in the Philippines Army and gave them a view from the insurrectionists, as opposed to the usual Establishment view that it was just a security issue – the mistake the British made here."
Gerry Kelly naturally welcomed the new peace deal but added:
"This is a framework agreement. That doesn't mean to say everyting is sorted out, in the same way that the Good Friday Agreement didn't sort everything out here, but they see it as a peaceful way forward and they're very keen to get things right.
"It's important to say this: Sinn Féin's involvement was non-directive. Like many other areas of conflict, the Philippines has its own unique circumstances and political context. All the time we made it very clear that in our answers about conflict resolution, power sharing, policing, justice, etc, we were always talking about the situation in Ireland and that what was happening where they are is their struggle and their life. If our view was taken up by them, all well and good; if it wasn't, then that was okay as well. They have to make their own decisions about their lives."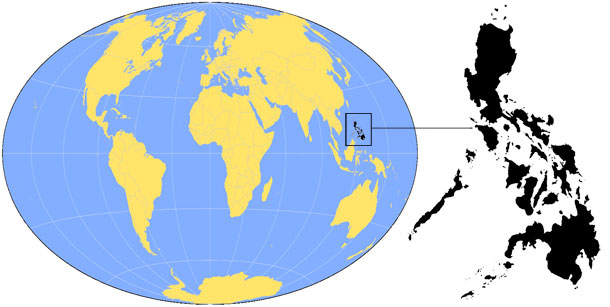 Peace accord celebrated
ONE OF THE BLOODIEST and longest-running conflicts in Asia has come to an end following a negotiated settlement between the Philippines Government and the rebel Moro Islamic Liberation Front (MILF).
Thousands celebrated across the Philippines to the news that the four-decade-long conflict — which has left more than 120,000 people dead and displaced tens of thousands more — has ended.
The agreement will see a new autonomous region created in Muslim-majority areas on Mindanao and the Sulu Archipelago in 2016 to be known as Bangsamoro. Bangsamoro will have a broad amount of independence from the overwhelmingly Catholic central government in Manila. The MILF has also committed to standing down its 12,000-strong rebel army on a phased basis.
The rebellion in Mindanao began following an incident known as the Jabidah Massacre in which up to 60 Moro Muslim army recruits were executed by Filipino Army special forces after they refused to participate in an operation which would have seen them fight against fellow Muslims in Sabah province, east Malaysia. The incident — coupled with long-running discrimination of Muslims by Catholics in the areas of housing, employment and education — saw the emergence of a number of armed separatist groups in the late 1960s. A previous government policy to settle Catholic Filipinos in Moro Muslim areas also created serious sectarian tensions.
Malaysian Prime Minister Najib Razak, who helped broker the deal, said it "does not solve all the problems, rather it sets the parameters in which peace can be found. After four decades, peace is within reach."