24 November 2022 Edition
A powerful leader's address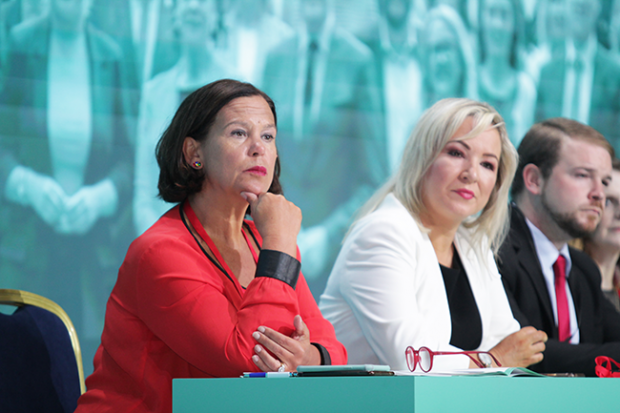 As I arrived at the RDS, I felt there was a great buzz around the place as people milled around the many stalls or grabbed a coffee for a long overdue catch up with a colleague. So, while we had an in-person Ard Fheis in 2021, it was great to be back to what felt like a "proper Ard Fheis" meeting with colleagues many of us had not seen since 2020.
Although squeezing so many really important topics into a one-day event was always going to be challenging, credit to those in charge of the infamous speaking line, they pulled it off without a glitch.
One of those most striking things for any one attending had to be not only the abundance of young people at the Ard Fheis, but how many spoke so passionately about the issues, ranging from a United Ireland, to housing, to health care.
It really does illustrate that younger generations are hungry for change and willing to fight for that change North and South. It is probably what irks our political opponents so much.
I'm sure I was not the only one wondering why Shane Ross was wandering around the Ard Fheis, I can't imagine there was much of an audience there for him. As we all know Sinn Fein are living rent free in many of our opponents' minds at the moment!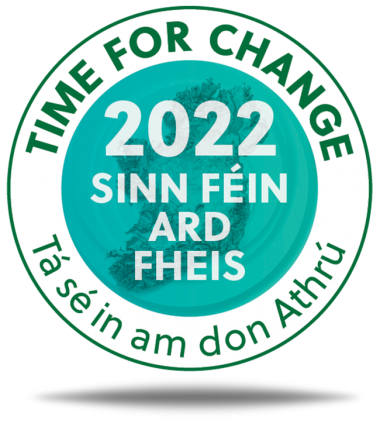 The highlight of course was the address by Mary Lou McDonald, in contrast to the "step in, step out again" Taoiseach and Tánaiste.
Mary Lou was energetic, passionate, powerful, and, most importantly, hopeful. While so many individuals and families suffer due to the decisions of our current and past governments, it is so important to remind people that things can be different and change is possible. That was the message coming loud and clear from Mary Lou. With Michele O'Neill first Minister elect in the North, we are standing on the cusp of history.
Times are definitely changing. As a woman in the political arena, it gives me incredible hope to think that not only could we witness a strong republican woman as our First Minister in the North but that we could also have our first female Taoiseach.
It will not only be a game changer in terms of much needed political transformation in both Leinster House and Stormont, but for those advocating for greater female representation in politics it is a huge step forward.
So, we need to ensure we offer that much needed hope, backed up by delivery of our policies. What on earth will our political opponents do then! 
• Kathleen Funchion is the Sinn Féin TD for Carlow-Kilkenny