24 November 2022 Edition
The spirit of our movement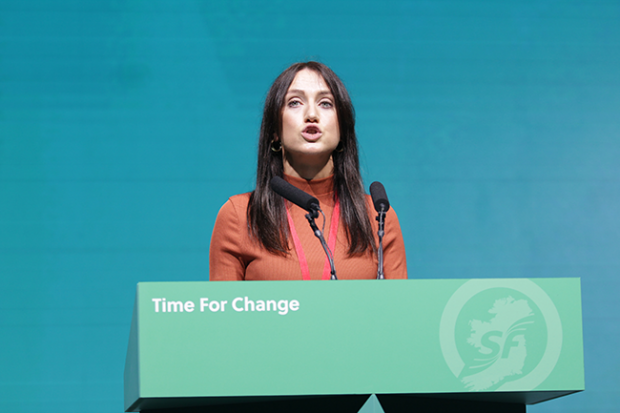 Sinn Féin Ard Fheiseanna have always been a personal highlight of party membership. An interesting weekend of political discussion and an opportunity to create new and dynamic policies, whilst also catching up with comrades from across the country and cementing friendships for life. 
Always an uplifting event, when the spirit of our movement becomes almost tangible in a way that cannot quite be explained, this year's Ard Fheis was particularly light hearted, due in no small part to the ending of a pandemic that cast a shadow over all of our lives for two years, and the fantastic position that our party finds itself in across the country. There's something about being in a venue full of comrades, united in common purpose, that brings an atmosphere of hope and happiness.
The mood of the Ard Fheis reflected where we are in our project. Ahead in all polls in the 26 Counties, and in the wake of the most successful election we've ever fought in the North, our activists have never been in better form.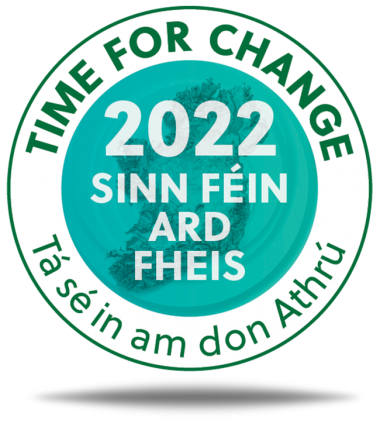 People who have been working for Sinn Féin since times when doing so meant you were a target, in danger just for being a republican, recognise that their life's work is nearing fruition. Discussions around and planning for, Irish Unity have never been more prominent, and momentum is building every day. This was evidenced over the weekend when the Fringe Event on Irish unity, chaired by Declan Kearney, was at capacity and ran over time by more than a half hour, such was the interest and level of debate. 
Under the stewardship of leaders whose vision goes far beyond anything that our political opponents could ever comprehend, our movement has progressed to a point where we are making real change in two states that were designed not to work for the people. Our ministers in the North have shown what delivery is and our ministers-in-waiting in the 26 Counties are chomping at the bit to get the opportunity to do the same.
The wide range and diversity of organisations who presented the many stalls is another example of the groups we are now partnering with. Charities, businesses, sectoral interests who recognise that, if you want delivery, it is Sinn Féin that you should contact. It made for an interesting and exciting day, full of opportunities to engage and learn and find better ways of representing the people who elect us. Until next year- onwards! 
• Emma Sheerin is a Sinn Féin MLA for Mid Ulster