27 January 2022 Edition
Nobody is safe until everyone is safe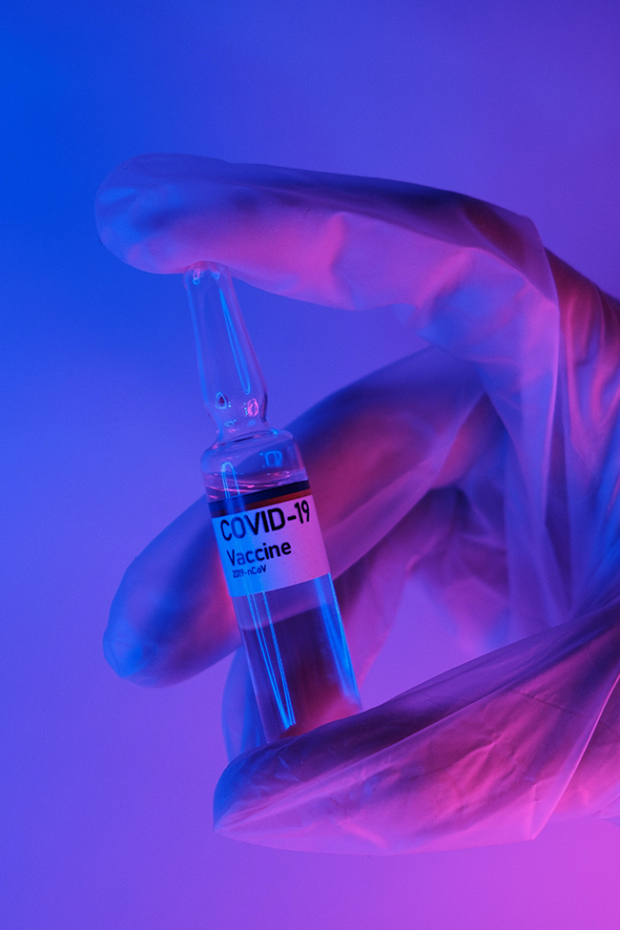 "Emergency Over" was the headline on the Irish Times the day after the Irish Government announced an end to most of the pandemic restrictions on 21 January. It was an announcement that was welcomed almost universally and certainly did constitute "a good day" for Ireland. 
It would be easy to forget in the heady excitement of this good news that for much of the world the emergency, far from being over, continues to intensify. Covid-19 constitutes a global problem; it needs global solutions.
"Nobody is safe until everybody is safe" is the well-worn phrase to sum up why the whole world needs access to Covid-19 vaccines. It's also a simple statement of common sense. Unless we vaccinate the world, the dangers of new variants will remain, posing a threat to every human being on our planet.
So, why is it that two years into the Covid-19 crisis, we still have vast swathes of our world where vaccination rates are running at just 8% or lower? Because western powers, including the EU, have blocked attempts to allow developing countries to produce their own generic versions of the lifesaving vaccines.
In doing so, they have proposed a series of spurious and false arguments employing the most cynical of tactics, while the number of those dying from Covid-19 spirals. The Economist magazine, hardly a bastion of left-wing thought, has estimated that the true level of global deaths from Covid-19 is 17 million people, bearing in mind that six out of every seven Covid-19 deaths are unlikely to be reported in the developing world.
There has been an ongoing debate now for the past year over the call made by 100 countries, as well as the World Health Organisation (WHO) and many human rights and development NGOs, for a temporary waiver on Trade-Related Aspects of Intellectual Property Rights (TRIPS), a step that would allow the developing world the right in practice to vaccinate all its people.
In December, this debate came to the Seanad where I, along with Sinn Féin colleagues, was proud to sign a motion calling on the Irish Government to make a clear and public call for the EU Commission to end its policy of opposing a TRIPS waiver.  The Government intended to oppose the motion, and even tabled an amendment to that effect, but faced with the overwhelming force of argument based on scientific facts and evidence, government opposition melted away in front of us. The motion calling for support for a TRIPS waiver was adopted without a single vote of opposition, despite the Government having a two thirds Seanad majority.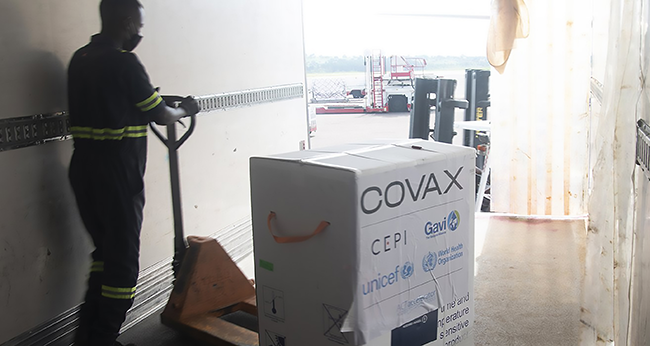 • COVAX initiative: As of October, only 14% of donations promised by western governments to developing countries had been delivered
We hoped this vote might lead to the Irish Government finally finding the courage to speak out in support for vaccine justice for the world. Unfortunately, this has not been the case. Instead, in a highly unusual move, a senior official of the Department of Enterprise, Trade and Employment wrote to every member of the Seanad effectively re-stating the Government's negative position on the TRIPS waiver, whilst also claiming that the issue really wasn't the responsibility of that Department.
Having failed to convince people with patronising arguments over a lack of production capacity in developing countries, in fact 100 specific factories have been identified that could be producing Covid-19 vaccines within three months, the Government have moved on to argue that existing "flexibilities" within the TRIPS rules could be used instead. This is particularly disingenuous as it gives the false impression that EU Governments are willing to move on the TRIPS issue.
There are 100 key components in mRNA vaccines, many of which are IP protected, and produced in multiple jurisdictions. Thus, in order to manufacture a "generic" vaccine using existing TRIPS flexibilities, the producer would have to seek compulsory licences for each IP-protected commodity in its country of manufacture, a cumbersome and complicated legal process of licensing that would tie up producers for years. To suggest this pathway as a solution really is the most cynical of political arguments.
Another argument made against the call for a TRIPS waiver is that it would act as a disincentive for pharma giants to continue to research and develop new vaccines. This argument ignores the fact that it was €93 billion of public money that drove the speedy development of the vaccine. It also ignores the fact that a temporary TRIPS waiver would not prevent 'Big Pharma' from continuing to make massive profits from rich countries, it would simply allow developing countries to supply vaccines to their own populations, something that is simply not happening right now.
Pharmaceutical companies point to its own production capacity as a reason to not need a TRIPS waiver, suggesting there will be a glut of vaccines later this year. However, the issues are not just around production but fair distribution. Despite recent increases in production, sub-Saharan Africa had only received enough doses to vaccinate one in eight people by last December.
Finally, the Irish Government points to its support for the COVAX initiative to supply vaccines. This is a programme involving a coming together of world leaders, foundations, and pharmaceutical companies, but it will in no way meet the needs of the world's population. Writing about COVAX, Michael McCarthy Flynn from Oxfam Ireland said:
"The promise of solidarity and working in co-operation to achieve vaccines for all globally died by the end of 2020. In its place a series of charitable promises by corporations, the G7 and the EU arose to give the impression that they were committed to filling the vaccine void." 
As of October, only 14% of donations promised by western governments to developing countries had been delivered. 
Paul Gavan is a Sinn Féin Senator and the party's Seanad Spokesperson for Education and Workers' Rights.