27 January 2022 Edition
May Assembly elections could be epoch-making
'The most important election in a generation'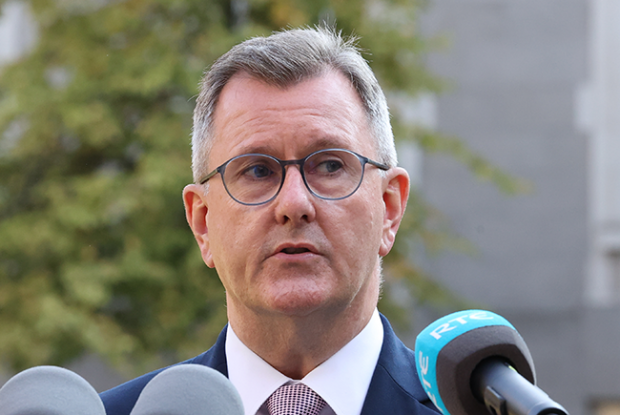 The decision of the DUP leader Jeffrey Donaldson at the start of February to pull his First Minister Paul Givan out of the Executive was a pre-election gamble, a desperate bid for Unionist votes in what looks set to be an epoch-making Assembly election on 5 May.
Donaldson did his best to portray the Protocol as the latest 'great enemy of Ulster', a type of beast always required by the DUP before an election. But this beast is distinctly unthreatening and seems not to worry most Unionists as shown in a poll which had the Protocol well down their list of priorities. 
The DUP leader marched boldly out banging his Lambeg drum, but it is a broken drum and what once echoed menacingly across the towns and farms of 'Our Wee Country' is now heard only by scattered groups in Orange halls.
That poll was published two weeks after Donaldson pulled the plug on the Executive and showed that the Protocol was the biggest concern for just 11.7% of Unionists, while 29.6% prioritised health. If the result was a headache for Donaldson, it would have been made worse by such comments as recorded in one vox pop which struck a chord with many. A young student compared the DUP pulling out of the Executive to herself just giving up her studies before an exam "because it is too hard".
The same poll put Sinn Féin as the party with the largest percentage support, prompting most commentators to rate it as on course for the First Minister position. But it is early days yet and the party is taking nothing for granted. John Finucane, Sinn Féin's Director of Elections, announced the party will stand 34 candidates in all 18 Assembly constituencies, in what he described as "the most important election in a generation". 
Finucane said
"The days of the DUP only doing democracy on their own terms are over, and they are not coming back. Sinn Féin's priority is to make politics work, to demonstrate that real change is possible.
"Working together we can prioritise health, housing and education and use the protocol to create better jobs in a stronger economy."
The reality of the Protocol, as distinct from the scare-mongering of the DUP, has become increasingly clear to people in the Six Counties, regardless of their politics.
Over the past year, there has been a significant increase in all-Ireland trade, the value of goods sold from North to South has increased by an unprecedented 65% to £3.35 billion between 2020 and 2021. This amounts to an increase of £3.6 million per day of trade in goods from North to South.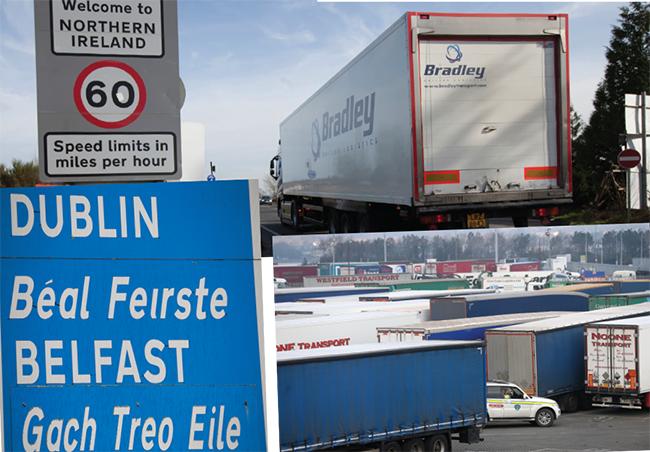 • Trade increase: goods sold from North to South increased by an unprecedented 65% to £3.35 billion between 2020 and 2021
Sinn Féin spokesperson on the economy Caoimhe Archibald said increased all-Ireland trade is good for the economy and is creating jobs and prosperity, saying:
"The DUP constantly bemoans the problems of the Protocol, that only exists because of the Brexit they championed, yet three consecutive DUP economy ministers have done nothing about the opportunities it creates.
"These figures are more evidence that businesses North and South are adjusting to new trading realities and are seeking solutions, and are benefitting from the new arrangements."
Of course, the DUP's position on the Protocol is a smokescreen. Behind it lurks the reality that they do not want to share power with Sinn Féin, especially not with a Sinn Féin First Minister. Yet such is the extent of change in the North, and within broader Unionism and society generally, that they cannot totally rule out working with a Sinn Féin First Minister in case they alienate more voters than they would rally with such a declaration.
There is internal turmoil in Unionism. Commenting on Givan's resignation, Sinn Féin President Mary Lou McDonald said:
"For more than a year now, the DUP have brought the turmoil, chaos, and dysfunction playing out in their party to the very heart of government. The British government's stance has encouraged this."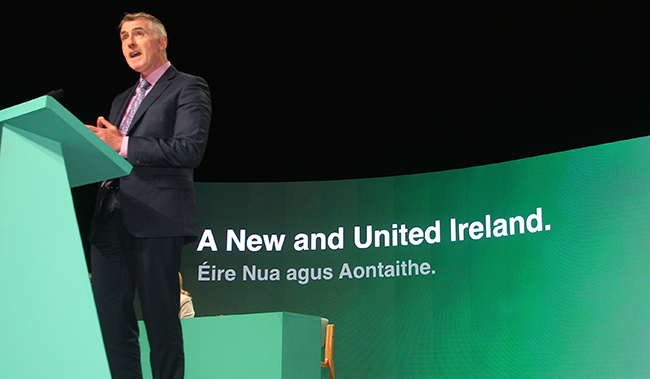 • Sinn Féin's MLA for South Antrim, Declan Kearney
And as Sinn Féin's Declan Kearney MLA (South Antrim) put it:
"The challenge which political unionism has created for itself now is whether it will accept the direction of change in this society. That is the political crux of the next Assembly election.
"Political unionist leaders need to understand they cannot stop the change which is now happening in plain sight. We are in the end game. Constitutional change is fixed on the political horizon. Unprecedented change is happening. My message to those from the Protestant and unionist traditions is that we want you to join us in managing that change.
"Political unionism has never served the interests of ordinary Protestant and unionist people. And the Tories do not care about anyone who lives here. It is now time for change - big change, constitutional change.
"The days of the unionist veto are gone and they are finished. So, there will be no veto by the DUP over power-sharing. And there will be no veto exercised by the DUP and this British government over constitutional change in Ireland.
 "The shadow of Partition is being eclipsed by a new future. That is a new Ireland which will be modern, inclusive and welcoming. A new Ireland, where we will have citizens' rights and where there will be social progress. A new national democracy which will be built on foundations of anti-sectarianism and self-determination."