27 January 2022 Edition
The shared histories we must acknowledge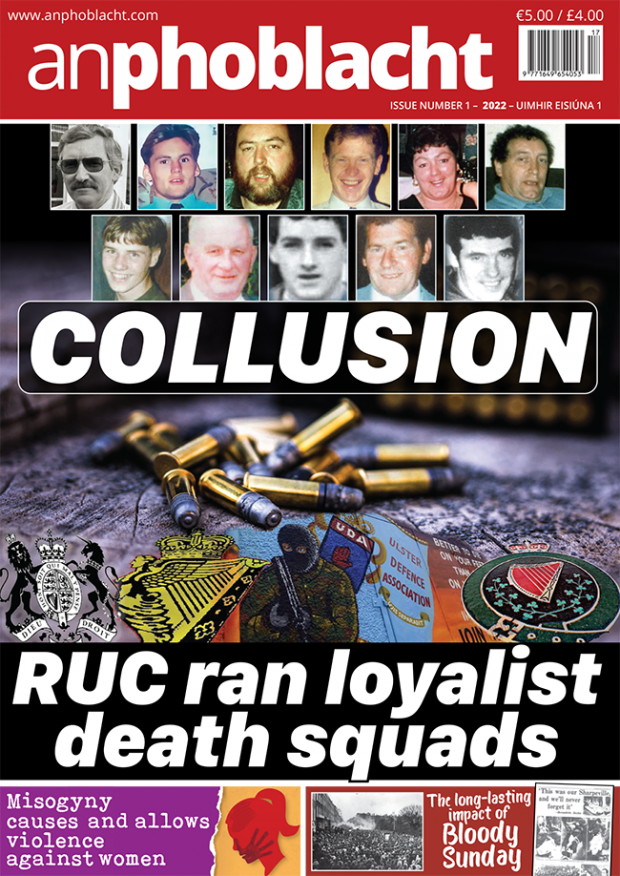 History – personal, political, controversial and challenging is a key feature in this issue of An Phoblacht. 
There are personal contributions from Eoghan Mac Cormaic and Margaret Ward that deal with their experiences in the arena of modern Irish history. Mac Cormaic's 'Pluid: Stories From the H-Blocks' is a jail journal of a republican prisoner on the blanket, while Ward recounts the history of her 'Unmanageable Revolutionaries' book, which has been updated and reissued.
Ward writes on the long journey from being told that "Irishwomen had not done anything in history" to today, where de Valera's slight of describing women activists as "unmanageable revolutionaries" has become a badge of honour for radical campaigning women.
Jim Gibney reviews Laurence McKeown's 'Time Shadows', a prison memoir, while Peadar Whelan tackles Thomas Leahy's 'The Intelligence War Against the IRA'. Joe Dwyer takes us through the interconnections between James Connolly and William Morris.
Jason Lambert dips into the recent history of musical censorship in Irish broadcasting. Niall Meehan's analysis into the impact of Bloody Sunday shows clearly how the state and some willing opinion formers in the media attempted to rewrite the history of this tragic event.
Peadar Whelan writes on the most recent report from the Northern Ireland Police Ombudsman Marie Anderson that deals with RUC and British Secret Service collusion in UDA/UFF killings of nationalists in the 1990s, including the attack on Sean Graham Bookmakers on Ormeau Road in 1992 that left five people dead.
In Ireland, we can only move forward as a society if we come to terms with all the aspects of our shared past. This means accepting all its truths, especially the unpalatable ones. Those in power, whether in politics, the police, media or even academia, have attempted to discount the testimony of those most impacted by a state and political establishment that sought to deny and marginalise their experiences.
Two articles in the magazine touch on the outcomes of denying our linked histories. First is Emma McArdle's piece on how Kate Hoey's claims of an elite nationalist network are the latest chapter in attempt to violently suppress the nationalist and republican voice and rights from participation in all aspects of life in the Six Counties. 
Finally, Emma Sheerin tackles another aspect of marginalised history, that of the origins and culture of gender-based violence. That 21 women have been murdered in Ireland since the beginning of the Covid-19 pandemic is startling. Women's Aid figures of 244 violent deaths of Irish women since 1996 is proof of a history of misogyny and gender-based violence and discrimination that must be faced up to by us all.