7 September 2020 Edition
Have Black lives ever mattered?
The framing of Mumia Abu-Jamal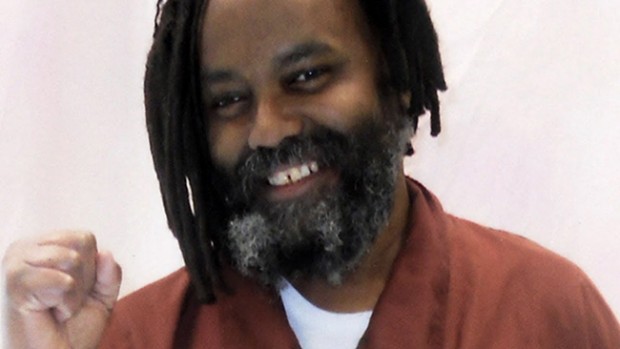 Mumia Abu-Jamal is the most recognised political prisoner in the US today. Politicians, trade unions, musicians, authors, and activists have added their voices to the campaign demanding that he is immediately released from prison. 
In December 1981, Mumia Abu Jamal was shot and beaten unconscious by Philadelphia police. He awoke to find himself handcuffed to a hospital bed, accused of killing police officer Denis Faulkner. 
In 1982, he was convicted and sentenced to death in a trial that Amnesty International has denounced as failing to meet even the minimum standards of judicial fairness. And so began a worldwide campaign to have the sentence overturned and Mumia released from prison.
Since then, the Abu-Jamal trial proceedings have come under scrutiny and today his case is one of the most contested legal cases in modern American history. With the passing of years, more and more evidence has come to light that confirms this man's innocence. So why does the US keep Mumia Abu-Jamal incarcerated? The answer is buried in the very foundations of the USA.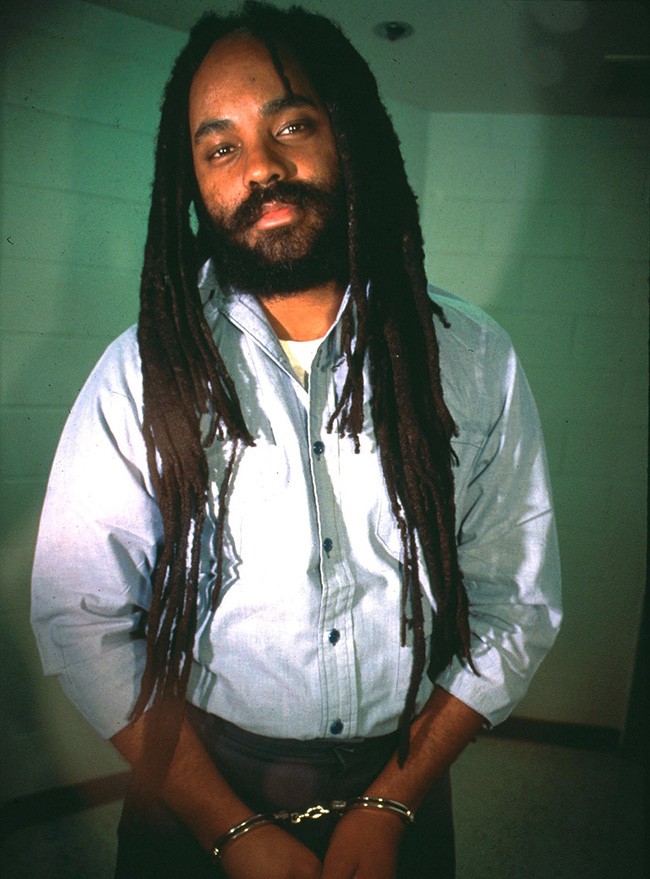 Who is Mumia Abu-Jamal?
Mumia Abu-Jamal, born Wesley Cook, is a 66 year old political activist from Philadelphia. He has spent nearly 40 years of his life in prison; 20 of which was on death row. Much of that in solitary confinement was a punishment for his writings as an author and journalist. 
Like many of his generation, Mumia grew up believing the old order of racism and second-class citizenship for Black Americans must be challenged. At the young age of 14, he was, as he said himself, 'kicked into the Black Panther Party' after suffering a beating from 'white racists' and a policeman for trying to disrupt a 1968 rally for Independent candidate George Wallace, former governor of Alabama, who was running on a racist platform.
Since his mistrial and conviction in 1982, Mumia has gone on to be a strong voice for those living on the margins. Despite the hardships of prison life, solitary confinement, and ill health, Mumia has gone on to become an award winning journalist and author of nine books. 
From slavery to prison labour
To really understand who Mumia is and why the authorities are trying to silence him, we must go back to the very foundation of the New World. 
The US nation was built by Europeans who brutally dominated and enslaved the indigenous people of America. So savage was the violence that, within 100 years, up to 80 million Native Americans were killed by war, mass slaughter, slavery or disease brought by the European settlers to which the natives had no resistance.
Following this genocide, the Spanish began to import slaves from Africa in 1502 to replace the Native Americans. By 1650, slavery was the norm. For the next 200 years, Black people were condemned to a life of toil, brutal punishment, rape and abuse.
Africans were viewed as no more than livestock; there to serve plantation owners and to boost the profits of the white elite. Between 1619 and the early 1800's, 12.5 million Africans were transported across the Atlantic to sugarcane plantations, tobacco farms, and cotton farms.
Following the American Civil War and the adoption of the 13th amendment to the US Constitution, slavery was outlawed. 
The 13th amendment to the United States Constitution provides that "Neither slavery nor involuntary servitude, except as a punishment for crime whereof the party shall have been duly convicted, shall exist within the United States, or any place subject to their jurisdiction."
For Black Americans, the sting in the tale were the words, 'except as a punishment for crime whereof the party shall have been duly convicted.' This is clearly a sop to those land owners who needed slavery in order to maintain their profits. It allowed industrialists have access to free labour once a person was imprisoned. The larger the prison population, the greater the access to free labour. While the US represents 4.4% of the world's population, it houses 25% of the world's prison population. 
According to OECD, the US now has the largest prison population in the world. People of colour are hugely over represented with 56% of the inmates being Black or Hispanic.
A wide range of US based companies took up the opportunity given in the 13th amendment and used prison labour as slave labour. These household names include McDonald's, IBM, Wal-Mart, Starbucks, Nike, and many more.
Mumia was born in a country which denied him basic rights simply because of his colour. Despite the introduction of the Civil Rights Act of 1964, life for a Black American in Philadelphia was always going to be difficult. So, Mumia did what people do the world over; organised with others and demanded his civil rights.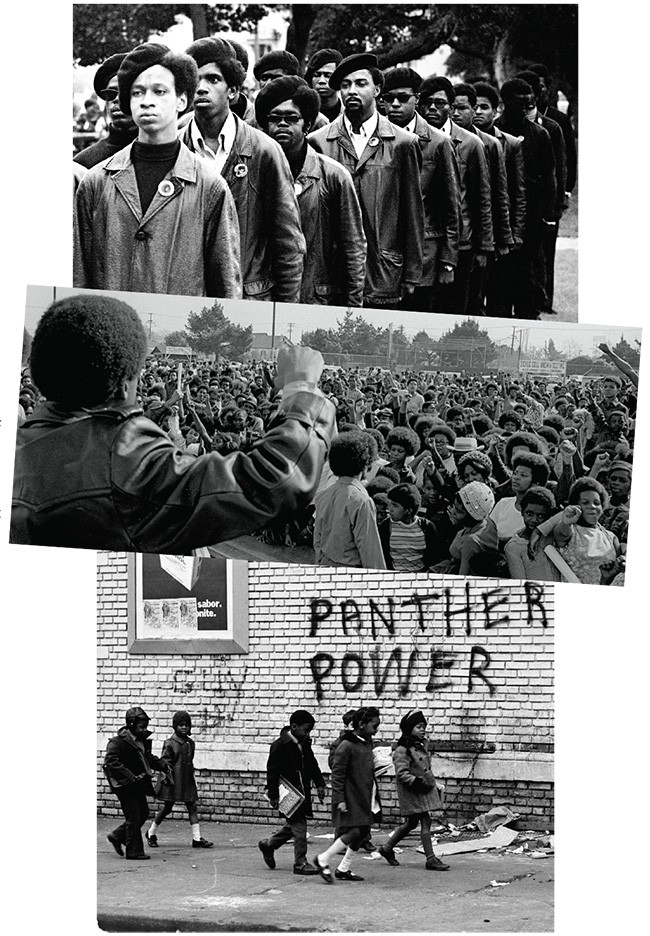 • Mumia joined the Black Panthers after suffering a beating from 'white racists'
A campaigning journalist 
By 1975, Abu-Jamal was working in radio news casting, employed at Philadelphia's NPR radio station WHAT. He went on to host a weekly feature program. From 1979 to 1981, he worked at another NPR affiliate, WHYY. The management asked him to resign; he was becoming too political. 
As a radio journalist, Abu-Jamal was renowned for identifying with and covering MOVE, a Philadelphia-based Black liberation organisation formed in 1972. He reported on the 1979–80 trial of The Move 9, who were convicted of the murder of police officer James Ramp. During this time, he was elected president of the Philadelphia Association of Black Journalists.
In a 2018 article about MOVE, Ed Pilkington of The Guardian described the group as "a strange fusion of Black power and flower power. The group that formed in the early 1970s melded the revolutionary ideology of the Black Panthers with the nature- and animal-loving communalism of 1960s hippies. You might characterise them as black liberationists-cum-eco warriors."
Arrest & Frame up
In 1981, Abu-Jamal was working as a taxicab driver in Philadelphia two nights a week to supplement his income as a part time journalist with WDAS. On December 9th, Mumia's life would change forever. 
While out working, Mumia noticed his younger brother, William Cook, involved in an altercation with Police Officer Daniel Faulkner after being pulled over by the police. Faulkner had struck Cook a number of times with his torch. Jamal approached the old VW vehicle. After the incident, Jamal lay seriously wounded, having been shot, meanwhile Faulkner was dead, having been shot to death. 
Police Inspector Alfonzo Giordano arrived at the scene. The frame up of Mumia Abu-Jamal had started in earnest.
Trial, conviction & campaign 
In May 1981, the largest federal investigation uncovered Giordano and numerous high ranking Philadelphia police officers involved in Mumia's arrest had been involved in corruption and extortion for years. The then Deputy Police Commissioner James Martin was acknowledged as the ringleader of the police department's widespread extortion machine. It was Martin who was in charge of Officer Faulkner's investigation.
In 1982, Abu-Jamal was tried and convicted for the murder of Police Officer Daniel Faulkner. Since then, the Abu-Jamal trial proceedings have come under scrutiny and today, his case is one of the most contested legal cases in modern American history.
The trial judge Albert F. Salmo had preceded over 31 cases that resulted in the death penalty. The die was cast. The judgment was based on fraudulent court proceedings, including an incompetent lawyer who neglected evidence showing Abu-Jamal's innocence, a nearly all-white jury, self-serving witnesses, and a biased judge, which show that Abu-Jamal is an innocent man who should never have been in jail.
In their report, 'A life in the balance - the case of Mumia Abu-Jamal', Amnesty International conducts a full analysis of the trial of Mumia Abu-Jamal including the background and atmosphere prevailing in the city of Philadelphia in 1982 and the possible political influences that may have prevented him from receiving an impartial and fair hearing.
Amnesty International objected to the introduction by the prosecution at the time of his sentencing of statements from when he was an activist as a youth. It also protested the politicisation of the trial, noting that there was documented recent history in Philadelphia of police abuse and corruption, including fabricated evidence and use of excessive force. Amnesty International concluded "that the proceedings used to convict and sentence Mumia Abu-Jamal to death were in violation of minimum international standards that govern fair trial procedures and the use of the death penalty".
Human Rights Watch, "noted serious concerns about the fairness of his trial, particularly the heavy reliance during the sentencing phase on information regarding his political beliefs and associations."
In 1999, the Congressional Black Caucus expressed concern that this case was a "serious miscarriage of justice," and support for him has come from the European Parliament, the African National Congress, and 25 cities, including Paris, Montreal, and Palermo, have made Mumia an honorary citizen.
Years of campaigning resulted in Judge Yohn overturning Mumia's death sentence. Unfortunately, the judgement upheld the conviction of murder. Abu-Jamal was sentenced to life in prison without parole.
The campaign to free Mumi Abu-Jamal continues today. The recent Black Lives Matter has energised the demand for his immediate release. BLM has lifted the stone and exposed the sheer depth of racism that exists in modern America. It has challenged not just the rotten apples but the engrained, systematic racism upon which the US has been built. 
In their attempt to bury this ugly truth, the authorities also attempted to bury and silence Mumia's voice. They have failed.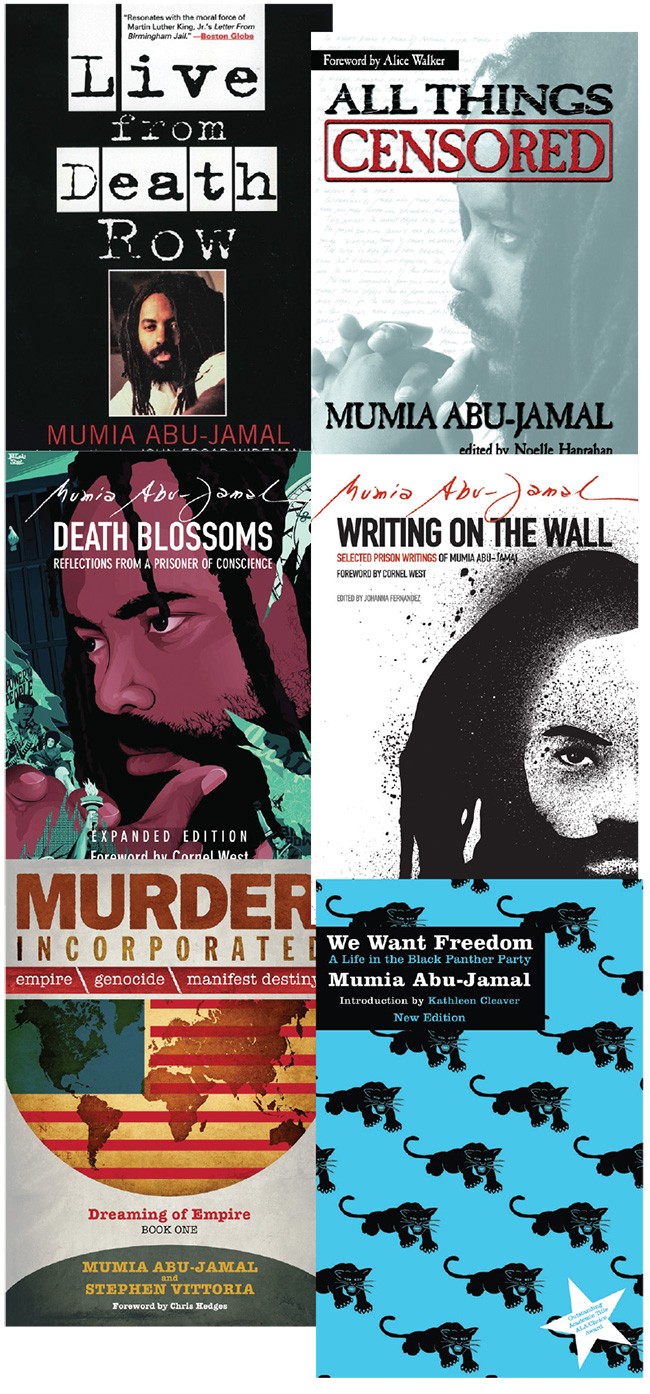 Prison writings
"The fact that I write at all reveals the utter failure of their intimidation tactic, as does the fact that you read." Mumia Abu-Jamal
A former Black Panther, MOVE supporter, political prisoner, and now renowned author of 9 books. Abu-Jamal's books and writings continue to challenge the racism that exists in the American prison system and wider society. Three of his books are on prison life, one on the Black Panthers, and one on the history of Black religion in America.
His writing has won widespread acclaim.
"[Mumia's] writings are a wake-up call. He is a voice from our prophetic tradition, speaking to us here, now, lovingly, urgently."— Cornel West
"He allows us to reflect upon the fact that transformational possibilities often emerge where we least expect them."— Angela Y. Davis
In 1995, Abu-Jamal was punished with solitary confinement for engaging in journalism, contrary to prison regulations. Subsequent to the airing of the 1996 documentary 'Mumia Abu-Jamal, A Case of Reasonable Doubt', which included footage from visitation interviews conducted with him, the Pennsylvania Department of Corrections banned outsiders from using any recording equipment in state prisons. The state was doing all in its power to silence Mumia, but he was defiant.
In litigation before the US Court of Appeals in 1998, Mumia successfully established his right to continue writing as a journalist. The battle with prison authorities continued. When, for a brief time in August 1999, Mumia began delivering his radio commentaries live on a weekday radio news show, prison staff severed the connecting wires of his telephone during one broadcast. He was later allowed to resume his broadcasts and hundreds of his broadcasts have been aired on radio.
His current book couldn't be more topical. Published in July 2017, it is entitled 'Have Black Lives Ever Mattered?' In this book, Mumia gives voice to the many people of colour who have been killed by the police in the United States. It examines the history of policing in the US, with its origins in white slave patrols in the South. The book provides a radical Black perspective on how racist violence is tearing American society apart, while offering solutions to how this can be turned around.
Meanwhile, Mumia Abu-Jamal remains imprisoned in a cruel attempt to silence him. So far, the authorities have failed to do that. It is time Mumia was freed.
Daithí Doolan is a Sinn Féin's Dublin City Councillor for Ballyfermot-Drimnagh.