7 September 2020 Edition
The golden circle hasn't gone away!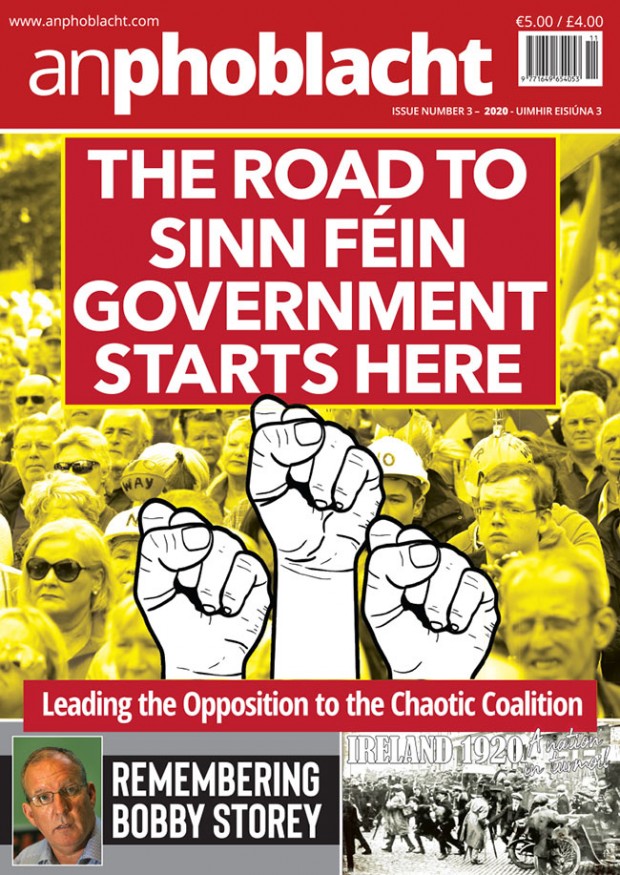 How should we describe the Fine Gael, Fianna Fáil, and Green Party government? Its first weeks have seen it derailed with U-turns and controversies over Pandemic Unemployment Payments, salary increases for ministers, acceptable uses of government cars, internal dissent over ministerial appointments, a Green Party leader asleep in a parliamentary debate, and, on the last day of the Dáil sitting, a minister voting against the government they are part of. Oh, and there has already been one minister sacked.
At best, we could say this is a government dazzled by the enormity of the challenge it faces and scrambling to get even the basic decisions right. More truthfully, it is an 'omnishambles'. This term borne out of a BBC political comedy is an all too accurate description of the new coalition government.
For Irish citizens, this is not comedy. It is people's lives at stake. The goodwill and support demonstrated during the lockdown is being allowed drain away.
One simple example that links the old government with the new is the treatment of meat factory workers. Last year, justified farm gate protests at these plants put a spotlight on an industry where the core producers, farmers, and the primary workers in the plants were caught in a scenario, where their rights, their livelihoods were dependant on the whims of the meat plant owners.
The dire consequences of the arrival of COVID-19 at these plants had been signalled by the workers, their union representatives, and a range of opposition political parties, led by Sinn Féin.
It was Sinn Féin TDs Matt Carthy and Brian Stanley who highlighted the fact that there had been no unannounced HSA visits to these plants. It was their union, SIPTU, who have led the way in exposing the working conditions in these plants where 9 out 10 meat plant workers do not have sick pay entitlements.
This is the reality of the 26 Counties that Fine Gael, Fianna Fáil, and the Greens are claiming to govern. Mícheál Martin had asserted in June that the new coalition agreement was a "moment of opportunity and hope". We have seen that when it comes to 'opportunity and hope', it is once again opportunity for an elite of financiers, developers, and select large businesses. 
Just like in the meat plant protests in 2019, the banking bailouts of 2008, and the subsequent failures of NAMA to protect us from the emergence of international vulture funds buying the Ireland of tomorrow at fire sale prices, we are, in 2020, back in the same cycle of vested interests coming first when government makes decisions. The golden circle hasn't gone away! •