28 May 2020 Edition
Let us keep believing in a new Ireland
The Covid-19 emergency has strengthened the desire for change that unites so many of us
The General Election of 2020 took place on February 8th, when we could still go to our jobs without fear, we could embrace our families, we could go to the pub to watch a match with our friends. The Covid-19 emergency has dramatically altered our world. Yet the political change needed to improve the daily lives of workers and families still needs to be achieved.
February produced the most seismic election result in over a century. Large numbers of people used their vote to stand up for the basic principle of fairness. After a decade lost to ruinous austerity, an overwhelming appetite for fairness and change won out at the ballot box.
It was without a doubt "The Change Election". It was the people who decided what change looks like. The people decided what is important for their present and their future. A roof over your head that you can afford. The right to see a doctor when you are sick. Decent jobs defined by a fair day's pay for a days' work. The belief that families should have childcare that doesn't cost the equivalent of a second mortgage. The modest aspiration of having some money left over after paying the bills to plan for the future and yes, heaven forbid, even enjoy some time with the family.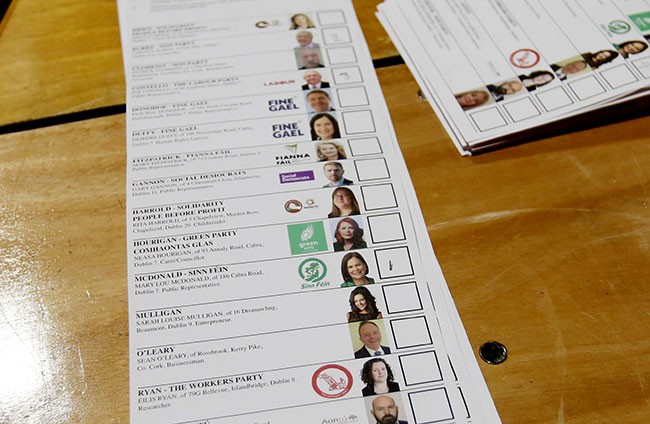 • The General Election of 2020 produced the most seismic election result in over a century
The electorate was drawn to the idea of a society, an economy and a government that would put workers and families first. More than half a million people expressed that desire by voting for Sinn Féin. They chose Sinn Féin to represent them, to stand up for them, to protect their interests.
The spirit of togetherness and social solidarity so evident in the election has blossomed during our country's battle with Covid-19. North and South, our people have lived the meaning of "Ní neart go cur le chéile". Generosity, decency, concern for others and the commitment to being a good neighbour are the values that have kept us safe.
Far from the Covid-19 emergency weakening the desire for change, it has strengthened it. More people have realised that unequal societies are vulnerable societies. The pandemic has held a magnifying glass over the chronic unfairness visited by successive Fine Gael and Fianna Fáil governments on ordinary people. Perhaps this is best illuminated by the fact that many of today's essential workers are low-paid workers who are unfairly treated, such as our nurses. They have always been essential and it is time their pay and conditions reflected this truth.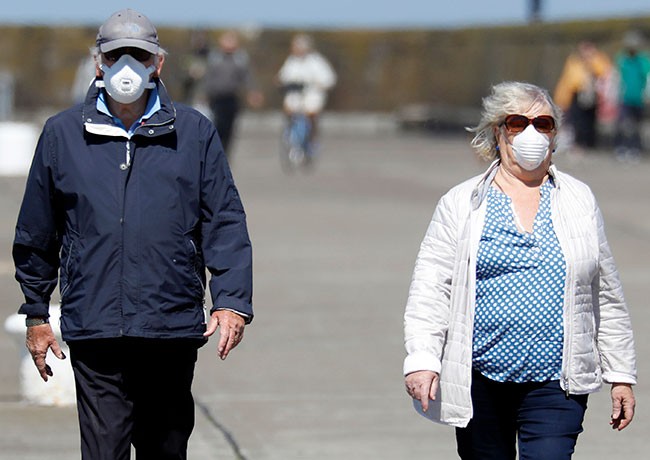 • Covid-19 has dramatically altered our world - we need political change to improve the daily lives of workers and families
The crisis has made all the more important the need to reimagine and reshape our society and our economy. It has made all the more urgent the need to finally place fairness, well-being and compassion at the heart of government decisions. In order to ensure that we have a fair recovery from this pandemic, to ensure that there is no return to austerity, we need a government for change. 
Fine Gael and Fianna Fáil have come together to exclude Sinn Féin from government and to resist change. In fact, it is now very hard to tell what Micheál Martin stands for other than his refusal to talk to Sinn Féin. The political old guard is clinging to power. They are the reason why governments come and governments go but nothing ever changes for ordinary people.
Tellingly, Fine Gael and Fianna Fáil, rather than embracing change, have pushed back against it. This is a forewarning of the type of government they plan to form. These parties have found it difficult to hide their aversion to fairness even during the pandemic. We have glimpsed this in the failure to produce a childcare plan that works for parents in line with the reopening of the economy, in the reluctance to end the exclusion of women returning from maternity leave from the Wage Subsidy Scheme and we see it now in the plan to cut the Pandemic Unemployment Payment. Fine Gael and Fianna Fáil always try to short-change those who most need government to deliver for them.
• Fine Gael and Fianna Fáil may be able to delay change but they cannot stop it
Clearly, no government that excludes Sinn Féin can claim to be a 'Government for change'. It will be a government for more of the same. This is the last thing we need as we try to adapt to a world in which collective safety and well-being have never been more important. 
What we do need is the biggest public and affordable housing programme in the history of the State. We need a single-tier national health service for Ireland. We need to begin the work of delivering childcare as public service. We need to return the State pension age to sixty-five. We need to build an economy that isn't rigged against workers. As with Brexit, Covid-19 has underscored why we most definitely need a plan for Irish Unity. As an island, we are stronger and safer as one. It makes sense that our response to the pandemic - medically, politically and economically - must be an all-island response.
We need a government that will work to achieve these ambitions rather than a government that will spend the next five years telling us that it isn't possible. The position that fairness is impossible has been exposed by some of the emergency actions taken by the government in the last three months. If the will exists, extortionate rents can be frozen and tackled, equality of access can be introduced into our health system, we can have strong social protections. We can do much better. 
Sinn Féin will keep working for the change that will put you, your family and your community first. We will work for a recovery from the Covid-19 crisis that will protect your income and to reboot the economy in a way that delivers for you and supports SMEs instead of prioritising the profits of big insurance companies, banks and vulture funds.
Fine Gael and Fianna Fáil may be able to delay change but they cannot stop it. I am not giving up. So many of us are united by the desire for change expressed during the election and by the togetherness that has sustained our people during the Covid-19 crisis. We can have a better, fairer, united Ireland and a government that will truly pursue this goal. The story is far from over. How it unfolds from this point is down to each and every one of us. This decade must belong to workers and families. It must be a decade defined by opportunity, by investment in people and by hope. The Covid-19 crisis cannot be used as a justification for a return to austerity.
Fianna Fáil and Fine Gael want to drag us backward. No matter what they do in the coming weeks, let us keep believing in a new Ireland. Let us keep working to deliver the change that our people so badly want and need. 
Mary Lou McDonald TD is President of Sinn Féin.