26 June 2020
Reflections on 'The Battle of St. Matthews'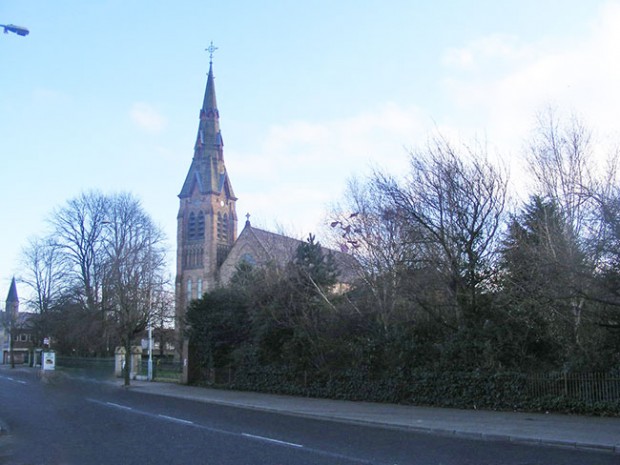 The period of our history from 1968 to 1972 is punctuated by any number of seminal, devastating, transformative and landmark events.
Students of that era will almost all agree that the significance of the events between 27th-28th June 1970 are often, but shouldn't be, underestimated in terms of how they reshaped Ireland. In particular, those days helped to draw a clear line in the sand for the fate of the already crumbling Orange State. They also helped inspire confidence in a new generation of Irish Republicans.
I wasn't born in June 1970, but like many Short Strand people, 'The Battle of St Matthews' has left an indelible imprint on my politics and my understandings of the conflict here, of our struggle and of my immense pride in our small parish. It also makes me proud by extension of those courageous people, from every generation and all areas, who, in whatever way they could, defied the Unionist regime following the partition of our country.
Our own parish of Ballymacarrett has never been short of such defiance, either before 1921 or afterwards, it had to be defiant in order to survive.
On countless occasions since the late 1880s the area has been subjected to pogrom and attack. My friend and esteemed Belfast historian Tom Hartley once put it to me, 'the area was always subjected to the first whiplash of loyalist aggression and unionist intolerance". Very often these pogroms were launched from the nearby Harland and Wolff Shipyard, usually after an attack upon and expulsion of the modest number of Catholic, communist or in any way left-leaning workers who got employed therein.
The ingrained spirit of resistance and the strong sense of togetherness that is abundant in the Short Strand up until this day, became most manifest on the streets of the area during the period of what has become known as 'The Battle of St Matthews'.
On this night, the community in a way spoke for all of northern nationalism. They said, "this far and no further". Their actions defiantly told this to the Orange State, their storm troopers in the RUC and the rampaging hoards, who less than a year previously had brought devastation to the Falls Road and Ardoyne. Is was these groups who collectively facilitated loyalist groups as they burnt street after street, leading to the biggest forced mass displacement of people in Europe since the Second World War.
They showed the Unionist State, and all the horror, bigotry and intolerance that went with it, that its time was up.
In real terms, the immense bravery, commitment, sacrifice and loss displayed on the streets of this area went on to be replicated on streets, in villages, towns and cities across the Six Counties and beyond. As the dust settled around St. Matthew's a torch was lifted and then shared and sustained by republican communities the length and breadth of Ireland.
A never before seen document was recently published by villageagazine.ie outlining that despite written assurances from the RUC and British Army, they abjectly and quite deliberately failed to protect the area from loyalist mobs. 
Luckily for those on the night and indeed those of us fortunate enough to be born in the area since, the local IRA and Citizen's Defence League ensured the '69-inspired pogrom attempt against our area would fail.
We are indebted to the people who defended us that night but we are thankful also, for the changed society and Ireland we now get to enjoy and benefit from as things have moved so far beyond recognition since that humid, summer night in 1970.
Fifty years later we pay warmest tribute to those who took a stand in defence of St. Matthews on June 27th . Particularly we remember Henry McIlhone who was killed that night, the late Billy McKee who was badly wounded, and indeed all those who lost their lives during the course of that night.
World renowned artist and Short Strand man Danny Devenny painted a mural in the area on the 45th anniversary of the battle, he entitled it "Understand The Past: Build a Better Future".
So as well as remembering, we celebrate the positive, confident and dynamic community that prevails to this day and we commit to working as hard as ever to ensure it can live in peace and prosperity with everyone around it.
We understand the context and the events of that night fifty years ago and thankfully because of it, we are able to commit to building a better future for all in a changed Ireland.
Coga bliain ina dhiaidh Cath Naomh Maitiú tá muid neamhbhriste 's neamhchromtha. 
Tomorrow (27th June 2020) An Phoblacht online will carry an exclusive article by Jim Gibney remembering June 27th 1970.
See also — Remembering The Battle of St. Matthew's - 50 Years On