5 December 2019 Edition
The case for a new indigenous enterprise agency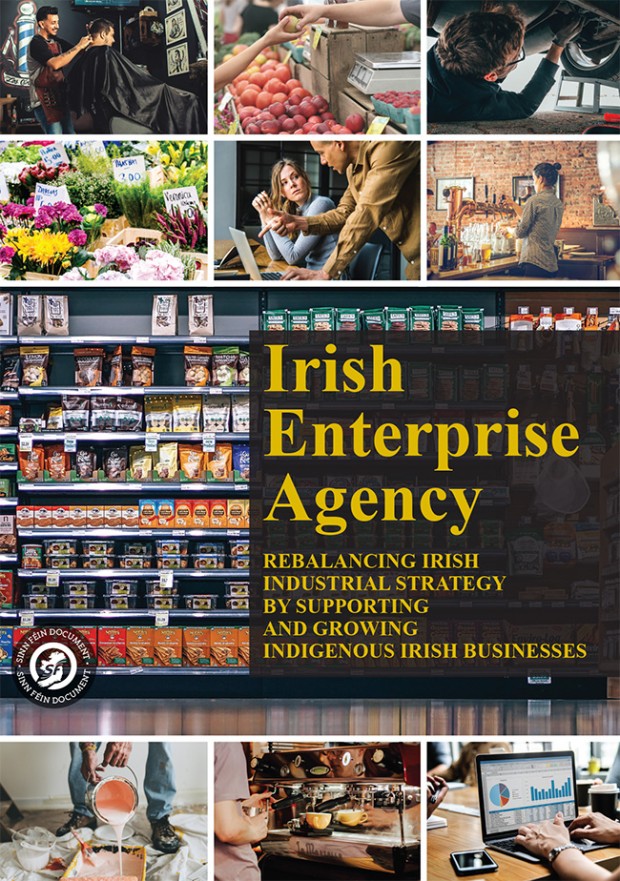 Since the implementation of the First Programme for Economic Expansion in 1958, Irish industrial strategy has focused heavily on foreign direct investment and growing the state's export markets.
This strategy moved our economic model away from a dependence on agriculture and a heavy reliance on the British market.
The Industrial Development Agency has attracted thousands of multinationals to Ireland since its establishment. This success can be seen in the IDA's results for 2018, which saw 229,057 people employed in the multinational sector, the highest number ever recorded.
Enterprise Ireland, the state's other key jobs agency, has also performed very well. This is the state body responsible for the development and growth of Irish companies exporting to world markets. 215,207 people are now employed by Enterprise Ireland client companies, also the highest in the history of this agency.
It's clear these two pillars of the Irish industrial strategy have been very effective. However, the scale of this success, and in particular the multinational strategy, has brought with it new risks. 
The Irish state's economy is now particularly exposed to any change in global markets and in the international political climate.
The Irish economy is also heavily reliant on a small number of multinational corporations for a significant portion of the state's tax take.
In fact, 45% of the total corporation tax take in 2018 came from just 10 companies, while foreign owned multinationals paid 77% of 2018's €10.4 billion corporation tax receipts last year.
This over-reliance on a small number of corporations leaves our public finances very vulnerable, and a sudden change in the international economic or political environment could see these companies re-evaluate their operations here and potentially relocate to other parts of the world, having a major impact on jobs and the state's tax take.
The focus of state support on the growth of the multinational sector and on export-only businesses, has resulted in a vacuum of supports for indigenous Irish businesses.

Local Enterprise Offices currently support small businesses with grants and assist entrepreneurs with starting their business; however, the scale and ambition of this agency needs to be increased.
With this in mind, Sinn Féin are proposing to establish a new Irish Enterprise Agency, which would be focused on scaling existing Irish businesses, and provide a strong agency for non-export focused start-up and established companies.
We believe developing our indigenous businesses supports, in addition to growing the worker's cooperatives sectors by establishing a Cooperative Development Unit, will benefit Irish businesses and workers and it will provide two new pillars in our industrial strategy, providing a more balanced, stable economic model going forward.
The European Commission has highlighted the state's over-reliance on multinational companies, noting "Ireland's economic outlook is subject to significant uncertainties related, inter alia, to changes in the international taxation and trade environment. A large degree of unpredictability remains linked to the activities of multinationals, which could drive headline growth either up or down".
According to the National Competitiveness Council Economic Concentration Bulletin 2018, "CSO data shows that the top five exporters accounted for almost one-third of all goods exports in 2016".
Turning to the state's tax situation, the risks associated with such a focus and reliance on foreign multinationals is clear.
According to the Revenue Commissioner's Annual Report for 2018
Net Corporation Tax (CT) receipts in 2018 were valued at €10.4 billion;
CT accounted for 19% of total net receipts in 2018; and ten multinationals pay almost 1 in every 10 euros in total tax collected by the state;
The largest 100 companies account for over 70% of net corporation tax;
Net receipts from the 10 largest payers were 45% of CT receipts in 2018, up from 39% in 2017;
Foreign owned multinationals are responsible for 77% of Irish corporation tax take. 
These figures show that the state's corporation tax take remains highly concentrated in just a handful of companies.
In addition, the fact that over three-quarters of CT originates from foreign owned multinationals is of major concern, as these companies are traditionally more mobile than indigenous businesses, and can move or scale back their operations here suddenly, depending on where the best incentives become available internationally.
€4.68 billion was paid in corporation tax by just 10 companies last year. This means in 2018, tax income from just 10 companies essentially funded the Departments of Finance, Defence, Taoiseach, Foreign Affairs and Trade, Rural and Community Affairs, Culture Heritage and the Gaeltacht, Business, Enterprise and Innovation, Communications, Climate Action and Environment, combined. This is not sustainable.
This data shows the urgent need to rebalance Ireland's industrial strategy, to support & grow indigenous Irish businesses, that can lead to a more stable, reliable source of corporation tax. 
Last year 254,929 SMEs were operating in the 26 Counties, employing some 984,762 people and contributing €82.6 billion to the economy.
As the engine of the Irish economy, we believe SMEs need a strong state agency advocating for them and providing support to sustain and grow our indigenous enterprise sector.
IDA Ireland and Enterprise Ireland already give significant support to FDI companies and exporters, but we want an equally successful agency that will help our micro and small businesses in our towns and villages too.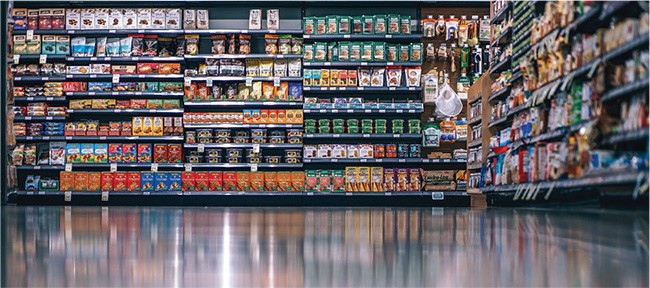 • We are now particularly exposed to changes in global markets and international political climate
A new Irish Enterprise Agency could incorporate the existing 31 individual Local Enterprise Offices located nationwide, would see a decentralised national headquarters established. This head office would initially be provided with 100 additional staff and would co-ordinate activities across the 31 regional offices, ensuring the same business supports are available in every county. All existing LEO staff would be retained, and existing office locations would remain.
This new organisation would provide the government with advice and guidance on what SMEs, retailers and other enterprises want to help them grow their businesses. This agency would ensure the uptake of state supports and assistance being provided is of an equal standard and quality across the state.
An increase in personnel for this new organisation around the country would also include 100 mobile business advisors who would travel to businesses and provide advice on business plans, grants, investment and strategies, on site.
This is in recognition of the reality that many business owners and entrepreneurs do not have the resources to take time off to visit the LEO premises to get advice. This important change would see the assistance and expertise being brought directly to them.
This agency would work in close cooperation with the Co-Operative Development Unit, which would be re-established under proposals included in Sinn Féin's Worker's Co-operative Policy, to increase the number of co-ops in Ireland.
Developing and extending the rights of workers in indigenous businesses would also be a key focus of the new agency. 
In addition to helping business owners grow their enterprise, business advisors would guide and help owners to improve pay and conditions for their staff. 
Good relations between management and employees, low staff turnover and positive employee morale are key to building a successful company. 
A company would be expected to show all employees have good pay and fair working conditions, including no gender pay gap existing, to be eligible for any state financial support from this new agency.
While Sinn Féin is supportive of maintaining foreign direct investment and export led growth as pillars of our industrial strategy, it is imperative we grow our indigenous and co-operative sectors to provide balance to our economy and to our public finances.
Regional Ireland cannot be left behind any longer when it comes to having high quality jobs, and this new organisation could deliver locations in rural Ireland for indigenous companies and create remote working spaces to allow employees work from their own communities if they wish. 
With workers' rights at the fore of the new agency, the IEA can work with companies to help them deliver excellent pay and conditions for their workers, in addition to business support and finance. 
We believe by transforming the current Local Enterprise Structure into a larger, more ambitious state agency, the Irish Enterprise Agency, could deliver strong benefits to indigenous businesses, workers and to the state. 
Maurice Quinlivan is a Sinn Féin TD for Limerick City and the party spokesperson on Jobs, Worker's Rights & Pay Equality