5 December 2019 Edition
One island – No border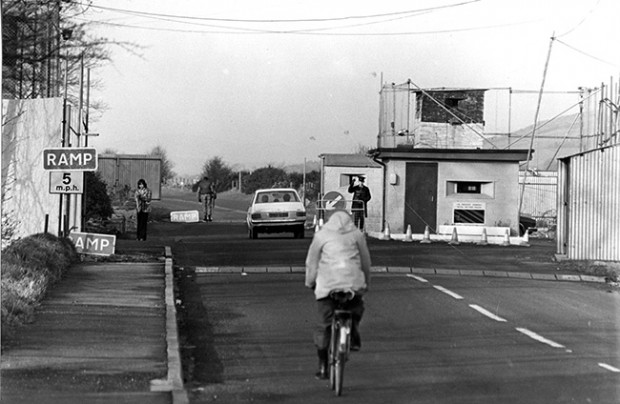 In the years since the British Government of Ireland Act 1920 and the 1921 Anglo Irish Treaty which established the Free State, Irish Republicans have resisted the Partition of Ireland. It has been done by force of arms, by political campaigns and at times through the sheer will of ordinary people with shovels rebuilding the border crossings destroyed by the British army.
In the three years since the 2016 Brexit referendum, the border communities of Ireland have been abandoned in a political limbo by the Tory administrations led by Theresa May and now Boris Johnson. 
Border Communities have been the victims of British aggression in Ireland beginning with the deployment of British Troops to patrol the new border in 1922 aided by a 30,000 strong Ulster Special Constabulary mobilised by the newly installed Unionist Government in Belfast.
The democratic wishes of the majority of people in Ireland and subsequently of the divided border communities has been repeatedly ignored. 
The 1921 Treaty contained the promise of a Boundary Commission with the commitment that 'boundaries would be redrawn in in accordance with the wishes of the inhabitants'. This never happened. The only boundaries redrawn were those of electoral constituencies in the Orange State that would guarantee unionist hegemony and over 50 years of gerrymandered elections.
The border is a symbol of shame for successive Dublin Governments who until the Peace Process remained blind to the increasingly desperate plight of nationalists abandoned in the northern state. This is the stark reality of the border. It was proof that any hope for civil rights and equality of treatment ended here for hundreds of thousands of Irish citizens.
In this edition of An Phoblacht we remember the border busters in all their variations. These include the IRA actions on July 28th 1937 to coincide with the visit of George V to Belfast, where 30 customs posts were bombed and burned. The IRA border campaign from 1956 to 1962 which included a series of attacks on border posts, while there were in 1971 and 1972 a succession of spontaneous protests to the British army policy of cratering border roads. We also remember the border busters of the early 1990s and the stark reality of a militarised border in Ireland in an extended photo montage.   Joe McVeigh  writes from the Northern side outlining the impact of the uncertainties created by Brexit and subsequent British government policies and tactics.   Seán Mac Brádaigh  contributes from Leitrim and remembers the border busters.  Oisín McCann  offers a view from Dublin and together with Joe McVeigh makes the case for a border poll.