1 May 2019 Edition
With 311 dead so far in 2019 the EU's response to migration has been utterly harrowing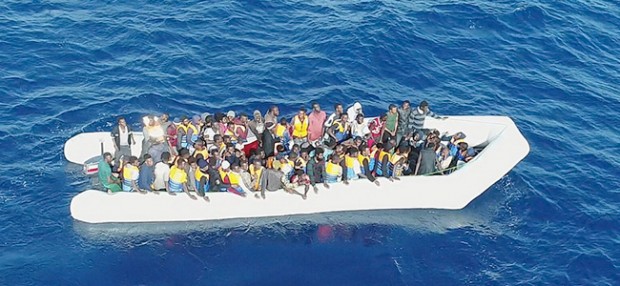 Refugees, asylum seekers and migrants are being cut adrift in the Mediterranean. Men women and children, already incredibly isolated, scared and vulnerable are being completely abandoned by those who claim to be EU leaders.
Under international law, people in distress at sea must be promptly rescued and taken to a sanctuary of safety and shelter. Instead, we are witnessing European governments criminalising search and rescue organisations, denying ships the right to dock and preventing persons onboard vessels the right to disembark. Shame on them! 
We have seen the case of Seán Binder from Cork and his colleagues, who were held for 107 days in pre-trial detention, for volunteering with Emergency Response Centre International (ECRI). He was in Lesbos assisting refugees in a humanitarian capacity, and now faces up to 20 years of imprisonment. Sean is being criminalised for trying to save the lives of persons in distress at sea.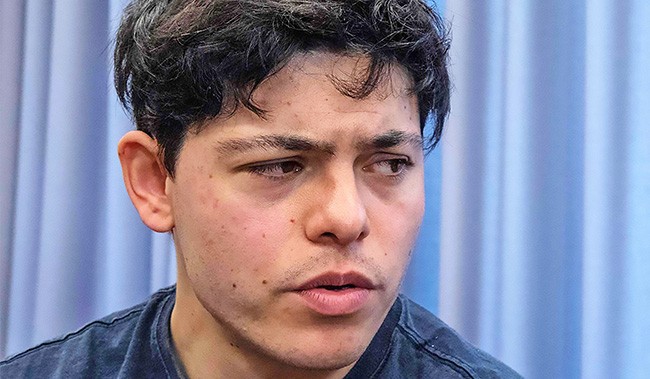 • Seán Binder
Such a response is part of an array of disgraceful attempts to block migration across the EU – and we must not be silent in the face of it all. 
Further to this, European Member States Coast Guards' in association with the European Border and Coast Guard Agency (Frontex) continue their efforts to intercept people at sea, in an attempt to return them to unsafe third countries of origin, such as Libya. This is a clear breach of the principle of non-refoulement. 
A fundamental principle under international Refugee Law, it provides that "No Contracting State shall expel or return a refugee in any manner whatsoever to the frontiers of territories where her or his life or freedom would be threatened".
The EU Council is enabling the crushing of the cornerstone of international refugee protection, by bringing forward proposals for "regional disembarkation platforms" and "controlled centres". The EU Council believe that officials could "quickly differentiate between refugees in need of protection and economic migrants who would potentially face return to their countries of origin". These are nothing more than de facto detention centres.
Under the veil of "managing migration", EU leaders will try to enact these plans into legislation. We cannot afford to turn a blind eye to what is currently happening! Libya is not safe, nor does it have the structures in place for which people can claim asylum. 
Many of us listened to the horrifying recordings shared from detention centres in Tripoli at the end of last year, where people were being held in squalid conditions with no access to food or water. 
Again, this month, UNHCR, the UN Refugee Agency, have stated that they are troubled by the reports of the torture and abuse of refugees in Libya currently, who were protesting their prolonged detention in dire conditions. They have been held for months already, with no prospect of solution. Some have been transferred to hospital as a result of the injuries inflicted upon them. 
Amnesty have noted that torture and abuse are rife in Libyan detention centres. "The fact that [those] returned to Libya are arbitrarily detained, tortured, raped and exploited seems to be of little consequence to European leaders."
As if all of this is not enough, those honourable ship captains who will not dock in unsafe third countries, who remain dedicated to their duty and obligation to rescue people in peril at sea and get them to safety – are being left stranded at sea for days on end without a port in which to disembark. 
At the start of this year for one example, two migrant rescue ships, Sea-Watch-3 and Sea-Eye, carrying 49 people, including children, were stuck for 19 and 12 days respectively at sea, while several EU countries were in negotiations over who would take them in.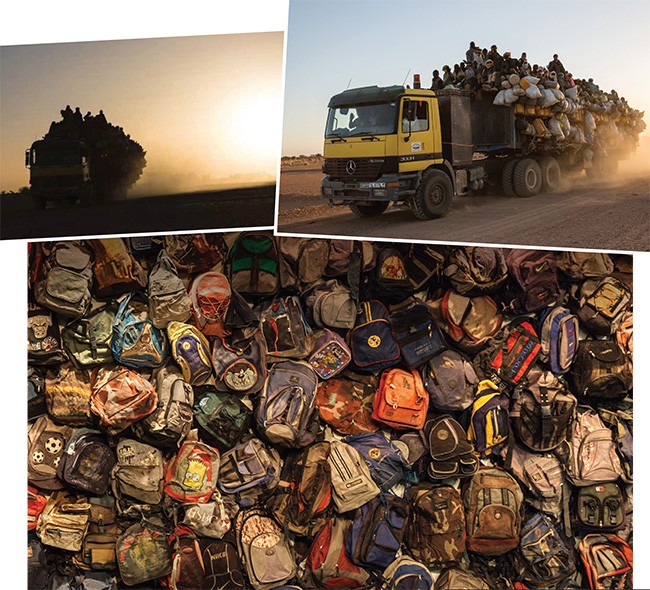 The people on the boats spoke of violence and war, alongside hunger and desperate poverty as their reasons for leaving home. The reality is that no-one leaves home, unless their home is in the mouth of a shark. Yet, we do not look to those at whose hands the wars are created and persons displaced, the occupiers and colonisers – instead, we seek to blame those forced to flee. To the glee of those, who for their own political gain, distort the debate on migration. 
311 migrants have died in the Mediterranean in the first three months of 2019. The deaths are recorded by the UN International Organisation for Migration (IOM). What they term as 'Missing Migrants', totalled 311 people from 1 January to 28 March 2019. Have a look at: http://missingmigrants.iom.int/region/mediterranean
These 311 lives were lost in just three months, in a search for safety and shelter. The Mediterranean is a floating cemetery of unmarked graves, with NGO organisations like the IOM struggling to collate information about these people and what happened to them. 
In terms of the legislative aspect, although far from perfect, the updated Asylum Migration Integration Fund file, which we managed to pass in the European Parliament in Strasbourg this month, is an improvement on the current AMIF. 
The approach of the EU is more about keeping people out, than keeping people safe. We need an approach based on upholding human rights law, with the specific objective of shared-responsibility, in an effort to ensure full and proper resettlement, integration and protection. Instead of funding Frontex and third countries; sanctioning arbitrary detention, refoulement and return – we need to provide safe and legal pathways and opportunities for persons seeking asylum.
There is no time for complacency. Currently, we are all complicit. 
• Martina Anderson is a Sinn Féin MEP