17 August 2019 Edition
An all island 'Green New Deal' on climate change is possible
It's time to act on climate change
The year is 2050.
Climate change has caused at least an additional 250,000 deaths per year. Parts of the world have experienced multiple simultaneous natural disasters. In some Indian cities, going outside means being cooked alive. Parts of the Middle East are unliveable. Some ice sheets are in permanent collapse, resulting in sea levels rising by up to 260ft. Many of our most beautiful creatures are facing extinction, if not already gone. Fertile soil is a rarity, famine and airborne diseases are increasingly regular and up to 1 billion fellow human beings have been made "climate refugees".
No element of life on earth has been untouched by climate change. Complacency, greed and political cowardice have led us here. 
This is what we are facing if serious action is not taken. Of course, it is now 2019 and some, though not all, of this is avoidable, but the science paints a bleak picture.
We are now at 1.1°C of global warming, realistically, there is now almost no way to avoid 2°C of warming, which the UN calls "catastrophic" and the island nations of the world call "genocide".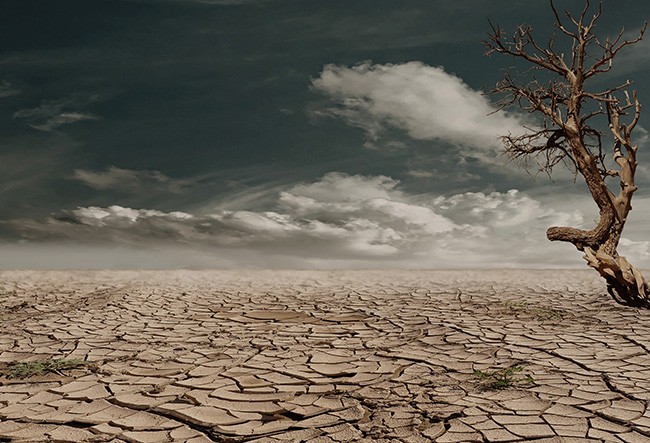 Unless major changes are made, we are on track for 4°C of warming. To put this in the only language seemingly understood by those with the power to stop it; those levels would mean $600 trillion in climate damages by the end of the century. That is twice as much wealth as exists in the world today.
I was so inspired last month by young people, around the world, who took to the streets to demand action on an issue that transcends borders. They showed more leadership than any government in the world on this issue. The Climate Strike has potential to be a tipping point. 
So what needs to happen? To avoid irreversible damage, carbon emissions must fall to zero in every country by 2050. For the most part, the solutions are right in front of us and very manageable if the political will exists. 
I believe it is time for our own "Green New Deal" but on an all-island basis.
We can tackle climate change while stimulating the economy and addressing the huge inequalities in our society. 
We must transition to 100% renewable energy. We can upgrade our infrastructure. We can improve, modernise and incentivise public transport. We can increase energy efficiency and work with farmers to decrease our use of carbon in agriculture.
We should aim to create a carbon free economy. Not only is it the right thing to do, it could lead to sustainable and inclusive economic growth. 
Making sure this programme of environmental reforms is fairly implemented is key. We cannot see this responsibility loaded on to "ordinary people". Yes, personal responsibility and education are hugely important, but governments need to drive change and overhaul our currently unviable way of life.
Alongside these measures we need a living wage, universal access to public services, strengthened workers' rights and an end to consumerism to improve the wellbeing of our society. 
Of course, these solutions are just a few of many. Carbon capture technology has been widely mooted as a possible remedy but has not yet been thoroughly explored, and as with all technology it has its environmental and economic constraints. Emerging technologies could potentially counteract the problem, but do we have time to rely on their development?
At the end of the century, if we don't rapidly change course, economists predict global GDP could be 30% smaller than it is now.
So in 2050, when we are living in an all too vivid dystopian society, we will regret our inaction, our lack of ambition and that we allowed governments around the world to place short-term profits over our future. This is not a dramatic fantasy, the science is real and the projections are based in fact. 
This future is hurtling towards us. So do we buckle and up brace for impact? Or do we take our lead from school children around the world and demand action?
The good news is, it's not too late, but we have to act, now. 
• Megan Fearon is a Sinn Féin Assembly member in the Newry Armagh constituency