17 August 2019 Edition
Why we still need – International Women's Day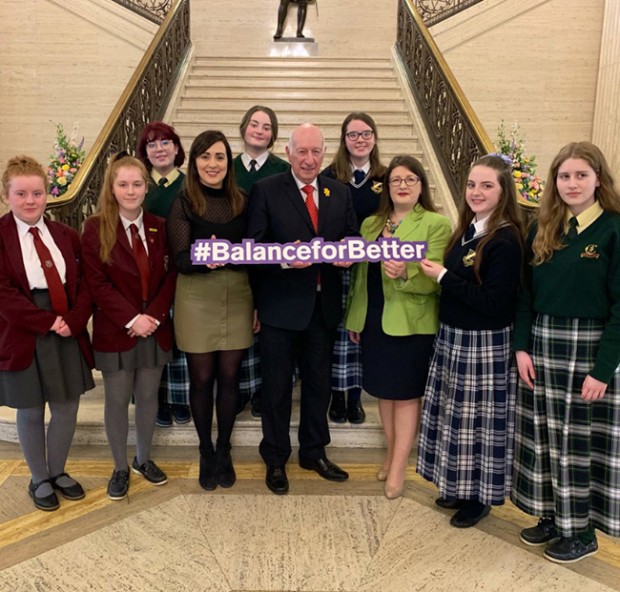 I am a proud republican woman. I am a proud feminist. I am proud to follow in the footsteps of women who struggled - for freedom, for equality, for recognition. 
The old cliché rings true, we have come a long way, but we have much further to go.
Much like climbing a mountain, it's important to stop, breathe and reflect on how far we have come. I appreciate the women and men who got us to this point, but I don't feel gratitude. I feel anger of what was required and taken from them to get us here. I feel a sense of duty to keep going.
Much like climbing a mountain, the views at the top are glorious, but it is a steep and fast descent. It's never been more important to hold what we have and keep going. 
Every year, I hear people ask 'Do we still need International Women's Day?" or "Why is it important?"
It is important because a child born today will be drawing her pension before she is equally represented in most of the world's parliaments.
Because our contribution to the economy is disregarded. The value of women's unpaid labour is greater than the GDP of China.
Because across the world women's rights and agency are under attack in the most vindictive of ways.
Because women still don't have equal pay or equal representation.
Because we still don't have bodily autonomy or access to safe and appropriate healthcare.
Because 1 in 3 women will be beaten, sexually assaulted or raped in her lifetime and people still ask what the victim was wearing.
And because ALL of these issues are further compounded for lesbian, bisexual and transgender women, for women with disabilities and for working class women.
I could go on but you get the picture…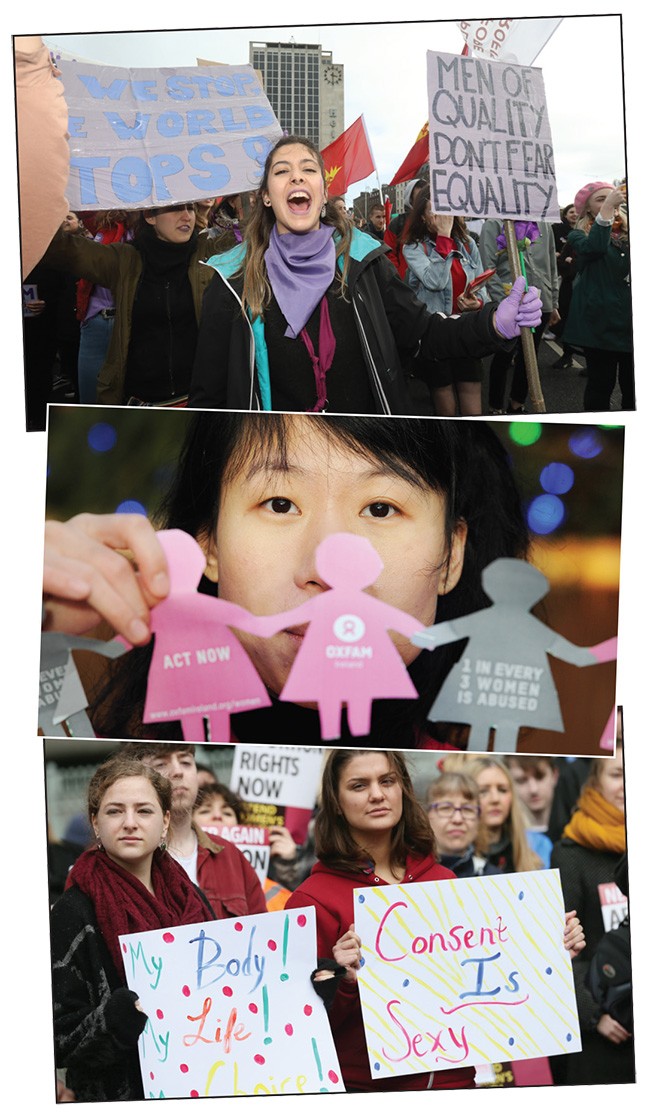 We live in a world that tells women we aren't good enough as we are or to limit our ambitions.
At an early age, girls are conditioned to believe that their value as a human being is inextricably linked to their appearance. 
On 8th March, I woke up to an inbox full of emails from companies 'celebrating' International Women's Day, offering discounts on products because 'I deserve it'. These emails came from the same companies that make billions in profits, of the insecurities they manufactured. 
Studies show that the average woman has a negative thought about their appearance every 15 minutes. But if we woke up tomorrow and decided to be happy with ourselves, entire industries would collapse. 
None of this is accidental. Objectifying women is ingrained into our collective psyche by design. When we are thought of, no matter how subconsciously, as objects, we are easier to dismiss, or worse, harm.
We can change that by having more women and importantly men standing up for what's right, when and where it matters. 
We need a step-change in how society views and treats women.
To achieve this, our policy priorities must address tackling domestic and sexual violence, access to justice, safe access to healthcare, accessible child care, improved relationship and sex education as well as introducing gender budgeting to really impact legislation and decision making. 
What is key to acknowledge, is that these issues are not isolated, they are all inter-connected. The current global structures of power rely on these inequalities. 
We need to value every part of society to be successful. We need to involve more women in politics, media, business, sport.
As chair of the Assembly Women's caucus, I welcomed 120 young women to Stormont to debate these issues. Their knowledge and passion made me more hopeful than ever that we have reached a tipping point.
That enough really is enough. We can't be "a bit equal", equality is an all or nothing concept. 
One thing is for sure, those young women won't accept anything less and nor should they. 
•Megan Fearon is a Sinn Féin Assembly member in the Newry Armagh constituency