1 March 2019 Edition
Focus needed on Presidential voting rights referendum
Voting rights key in 2019
2019 is set to be a critical year for voting rights in Ireland. There will be a referendum on the extension of voting rights in Irish presidential elections to all Irish citizens, North, South and the diaspora spread around the world. At the same time Six-County voters, tens of thousands of whom are Irish citizens, are set to lose their right to vote in EU parliamentary elections as the disastrous Tory Brexit fiasco stumbles from crisis to crisis.
Callum Smyth flags up the importance of the Voting Rights Referendum.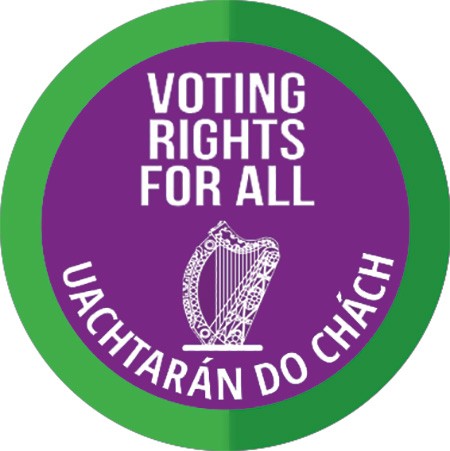 In October of this year there will be a referendum in the 26 Counties which seeks to give Irish citizens in the north and abroad the right to vote in Irish Presidential elections.
We need to ensure that 2018 was last time that Irish citizens in the north were denied the right to elect the President of Ireland.
As an Irish citizen from Derry, I believe that I should be afforded the right to have a say in who represents me and my country, considering I am as Irish as anyone born in Dublin, Cork or Kerry.
Irish citizens in the north and those who in live in the diaspora should and must have a say in the life of the nation.
There has to be a significant and priority focus on the referendum vote, and with just under five months to go, it is vital that the electorate are educated and informed on the importance of this vote.
If the referendum was to pass, it would give northern unionists the opportunity to vote for an Irish President – if they choose to – which would be a positive and progressive way of engagement. It is also a natural extension of the Good Friday Agreement.
Passing this referendum would enhance the role of the President as the representative of all the citizens of Ireland and would be seen as a modernising measure in the context of Irish citizenship.
Extending Presidential voting rights to citizens in the north and the Irish diaspora is an important step in ensuring equality for all Irish citizens and this would make the office of Uachtarán truly representative of the people.
It would be a positive advance to a grant full, participatory and equal citizenship to Irish citizens in the north and overseas with the right to vote in Presidential elections - a most basic entitlement.