30 April 2018 Edition
Postcards from a New Republic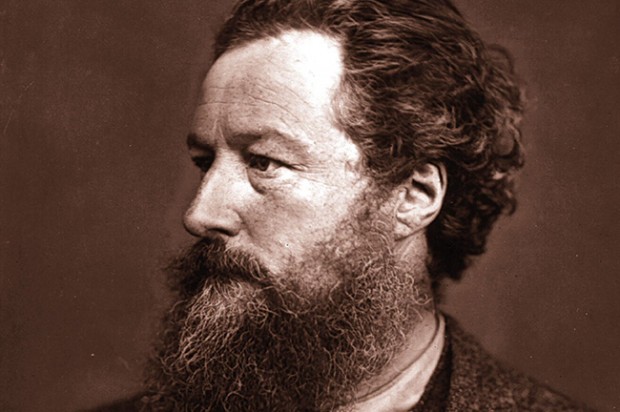 'Postcards from the New Republic' is a hat tip to British designer, artist, entrepreneur and Socialist William Morris' News from Nowhere series of articles from 1890 published in the Commonweal, the newspaper of the Socialist League and set in a distant future where Morris' socialist, and romantic, utopia has been secured. Our story's protagonists are Willa Ní Chuairteoir and Lucy Byrne accompanied by their four children James, Afric, Banba and Alroy who together enjoy and endure the equity and exigency of the future's New Republic.
It's Sunday night and Willa's getting the kids sorted for the week ahead. Never an easy task. Prizing the two eldest out of the community garden is a feat in itself. The youngest is hobbling around with his leg in a cast. Banba is tucked up in the sofa writing away and in a world of her own. Willa's wife Lucy is frantically ironing roaring at no one in particular about the state of the house. The energy supply to the house has been patchy all week, thanks to another spell of heavy rains with no break in the clouds. They added another couple of solar panels to the roof last winter but with the rubbish weather they've not made much of a difference. 
James lands in red faced and covered in potting soil. She's done it again Ma, he roars. Willa and Lucy throw each other a knowing look. Afric trundles after him looking sheepish. What's the point in growing all that veg she asks if we can't feed some of it to the animals. You've fed the pig half the fucking herb garden you moron! shouts James. Ma, I've spent the last hour replanting the beds. How can she not know the difference between lamb's lettuce and sweet basil? 
Willa shepherds James into the utility room and motions at him to take off his muddy boots. Afric has already headed back outside to sort out the animals for the night. It's Seán Duffy's turn this week but she is happy to give her best friend a hand. Anything to get away from James. He's a fanatic about the garden at the best of times. He's been ordering her, and everyone else around it for as long as she can remember. 
Willa takes a stroll around to 'the big feed' as the garden is known. The family live just a stone's throw from the 10-acre site. Afric and Seán are shooing the last of the animals into the shed. Willa and Afric walk Seán home and slowly stroll up to the house. 
 Willa throws her arm around her eldest daughter and asks her to be a little more thoughtful with her brother. He's an old head on young shoulders she explains. He worries about the regulations. Ah for God's sake Ma, we grow plenty for everyone. We do love, but it doesn't stop him from worrying. If the crops fall short he's afraid people will go hungry. Food security is a fact of life now. Global restrictions on air travel mean we can't get everything we need from the supermarkets anymore. Afric rolls her eyes. I know Ma, I know. 
Lucy is usually the first up and this Monday is no different. Alroy's cast is nearly the full length of his leg so he's been sleeping downstairs. Lucy give him a gentle shake. She's needs him washed and dressed by eight. The public health nurse is picking him up with the local ambulance for his x-ray to make sure his leg has set right. All going well they'll have him assessed and over to the school by ten. 
Banba's the next one up. She's half asleep but still has a book in her hand. Ma, she mumbles. Did you ever here of a woman called Marie Curie? Yeah, wasn't she a scientist? She was a Nobel laureate Ma! She discovered radium, so without her our Alroy wouldn't be getting his x-ray today. She even created the first mobile x-rays in World War One to bring onto the battlefields to help army surgeons. Jeepers love, is there anything you don't know? Banba laughed and headed back upstairs to wake up the rest of the family.