1 June 2017 Edition
New Taoiseach, same old Fine Gael
The end for Enda but crises in housing, health and the Garda go on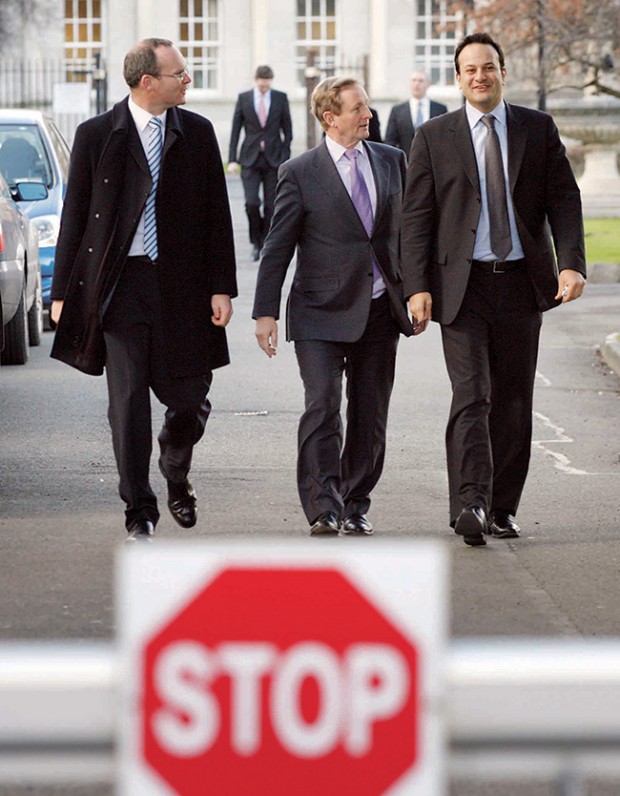 'Kenny's Ireland today is a haven for tax avoiders, vultures, the unaccountable and cronyism' - Oliver Callan
MAY was a month in Leinster House that saw an enormous shift in the political landscape with the resignation of Enda Kenny as leader of Fine Gael and as Taoiseach from the beginning of June.
Since then, the media coverage has been dominated with fawning Fine Gael backbenchers and outpourings of reverence from political commentators who really should know better.
Much of the commentary of newspaper editors, CEOs, bankers and admirers of Fine Gael's politics is decidedly at odds with public opinion.
Two days before Enda Kenny's announcement, the Simon Communities held a meeting with TDs and senators at Buswells Hotel where they outlined how the increasing gap between Housing Assistance Payments and the spiraling costs of rent meant that many people are simply being forced into homelessness. Of course, the Fine Gael/Independent Government will be keen to ignore this issue and, indeed, I couldn't see any Government representatives at the briefing.
Another 'crowning glory' for the departing Enda in May came with the announcement that hospital waiting lists hit a record high of 666,000. He will not like to be reminded of the 2007 general election when Fine Gael slammed Fianna Fáil for allowing the numbers to hit 29,000.
To top it all off, we saw yet more scandals erode public confidence in An Garda Síochána. Questions were being asked of Commissioner Nóirín O'Sullivan after an internal audit raised serious issues about the questionable use of taxpayers' money in the Garda budget, including the transfer of €100,000 from the Garda Training College to the private Garda Boat Club. 
Another report in a Sunday newspaper revealed how An Garda Síochána tapped the phone of an opposition party worker. This particular activist was based in a constituency where he rivaled an important Government minister. An Phoblacht understands that it is highly probable that the person whose phone was bugged is a Sinn Féin activist. 
The swirling controversies were summed up by Sinn Féin leader Gerry Adams. He noted that it has been "crisis and chaos" that has dominated Kenny's reign as Taoiseach.
One of the best rebuttals to the fawning over Enda Kenny's time in office came from satirist and impressionist Oliver Callan (Scrap Saturday and Callan's Kicks), who hit out at journalists within the political bubble in Leinster House for becoming "teary-eyed at moments like these that their vision is splintered into emotional memories and fond anecdotes for radio panels".
His sobering analysis of a man he described as "The Accidental Taoiseach" was more incisive and accurate than much of the unctuous praise from more mainstream hacks.
"The truth is he had a majority so large he could have achieved anything but chose to squander a chance that may not fall into the hands of one person quite so spectacularly ever again," Callan wrote in the Irish Times. 
"Kenny's Ireland today is a haven for tax avoiders, vultures, the unaccountable and cronyism. He was a details dodger, someone who shrewdly outsourced failure to his ministers but adopted and cuddled any success as his own."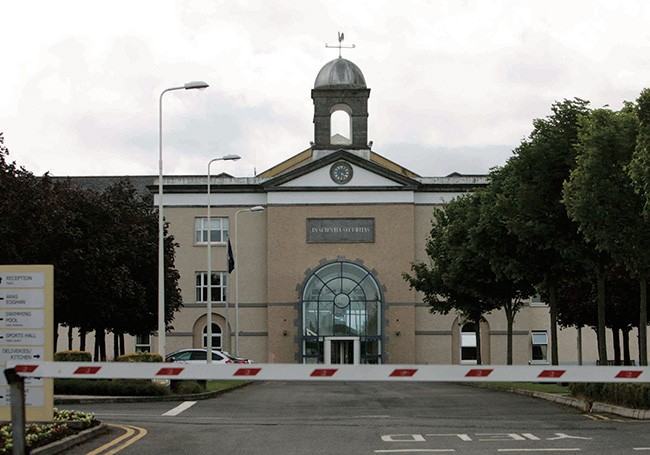 •  The Garda College at Templemore – channeling taxpayers' money to the Garda Boat Club
It was a theme also taken up by Sinn Féin deputy leader Mary Lou McDonald TD who, speaking on the floor of the Dáil on the day his resignation as leader of Fine Gael took effect, said:
"The truth is that he has been a very bad Taoiseach for ordinary people. He is a Taoiseach who has implemented policies which benefited the most-well-off in society to the detriment of everyone else. 
"In 2011, Deputy Kenny came to power with the largest majority in the history of the state and, to great fanfare, he promised a democratic revolution. However, what he actually delivered during his six years as Taoiseach was crisis after crisis."
This analysis didn't go down well with the serried ranks of the Blueshirts who shouted and screamed from the Government benches with a level of outrage that had previously only been seen when it was suggested that the Dáil bar should be closed during votes. 
The two contenders for Enda Kenny's job wasted little time in getting their campaigns off the ground. 
Such has been the focus on faction fighting and declarations of support for the contenders to be Kenny's successor – Social Protection Minister Leo Varadkar and Housing Minister Simon Coveney – Fine Gael were so dizzy they forgot to vote during a motion on the sale of AIB shares, much to the bemusement of Opposition TDs. 
Summing up the possible outcome from the Fine Gael leadership contest, Mary Lou McDonald said the new Taoiseach will either be "the Great Demoniser of the Unemployed and Poor – Leo Varadkar" or "the Minister for Chronic Homelessness and Hotel Rooms – Simon Coveney".
Plus ça change.