16 January 2017 Edition
Ireland's forgotten politician
A committee member for the Gaelic League, he worked behind the scenes for Sinn Féin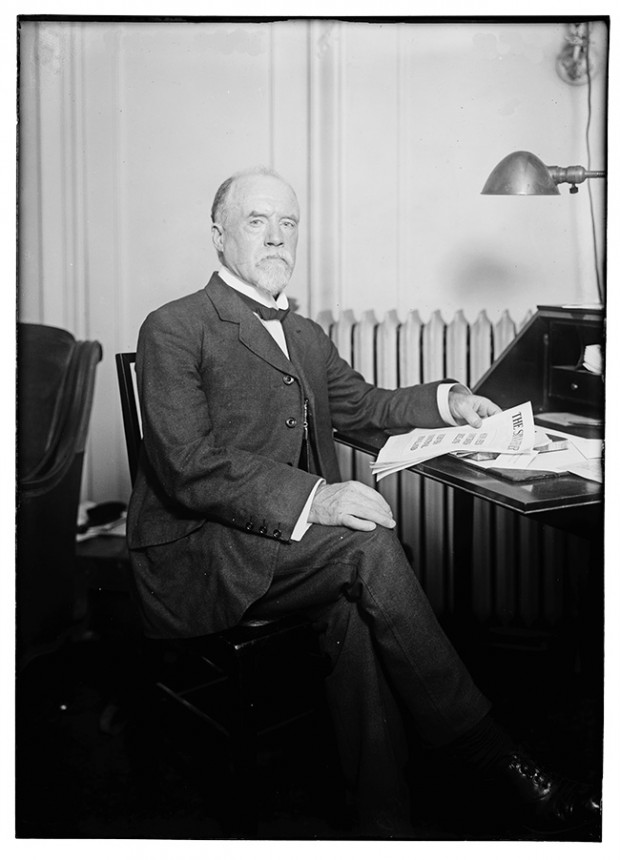 Born in County Westmeath into a small farming family, he saw the effects of 'The Great Hunger'
F YOU were asked any of the following at a pub quiz, would you know the answer?
Who was behind the last agrarian revolt, the Cattle Drive Campaign, in 1906-1915?
Which Irish republican MP was nearly shot dead by Irish Volunteers during the 1916 Rising?
Who was the most jailed Irish politician?
Who was behind the election successes of Sinn Féin in 1917?
Who was the only Sinn Féin TD ejected from the Free State parliament at its first sitting on 9 September 1922?
Whose blanket was taken to be made into the "Irish Republic" flag?
Who accused the British Prime Minister of "murder" in Westminster after the Rising?
Who was the foremost expert on the Brehon Laws?
There are many heroes of 20th century Ireland and a lot of these individuals became famous for one or two acts. Laurence Ginnell, however, gave a lifetime to the Irish cause.
Laurence Ginnell was born just outside Delvin in County Westmeath into a small farming family. He saw the effects of 'The Great Hunger' and how the people of the countryside were being kept in near slavery conditions by the landlord class, the latter being, for the most part, English, foreign and absent.
Ginnell became involved with the Land League and was a founding member with Michael Davitt. He then became Personal Secretary to John Dillon in 1886 to 1891. He formed the Irish Literary Society in 1891 with help and advice from W. B. Yeats. He was called to the Bar in 1893 but turned his back on the law as he was gaining a reputation in the field of politics. 
Within a year he tasted British politics when he again worked as Personal Secretary to Dillon. In 1897 he became Private Secretary for the Irish Party (a political Sinn Féin was still some years away).
In 1898 he was a co-founder of the United Irish League with William O'Brien. He clashed with the ideals of Parnell who could not envisage a free, independent Ireland. 
Parnell wished for greater Catholic freedoms within a British Empire; Ginnell wanted separation. 
His list of achievements grew even greater in the 20th century. 
The last agrarian revolt in Ireland, namely the Cattle Drive Campaign, was initiated and run by Laurence Ginnell. This revolt saw a large-scale 'removal' of cattle from the lands belonging to landlords. The cattle were then driven miles from home and left there. The idea was to waste the time of the landlords and to make operating in Ireland so uneconomical that they would leave the country. Countless English landlords eventually packed their bags and left.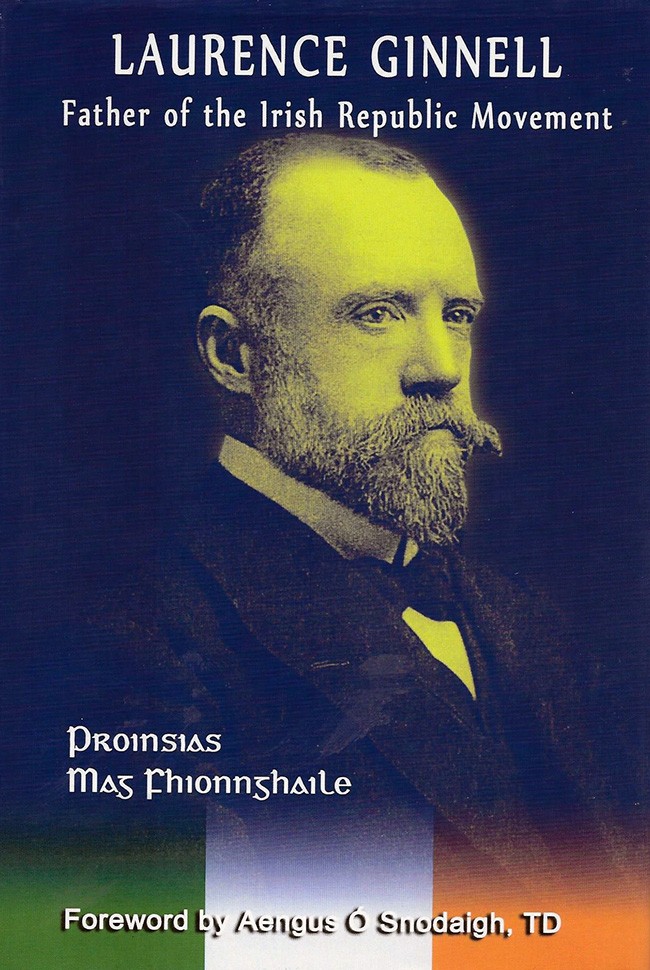 A few short years later and most of this land was taken over by the newly-formed Land Commission who then redistributed the lands to native people. Before Ginnell, Irish Catholics rarely held land in Ireland.
In 1910 and 1911 he was a committee member for the Gaelic League, an organisation close to his heart. He became an MP for North Westmeath in 1906 and held his seat until his death in 1923. In 1915 he established a Peat Committee to develop such an industry in Ireland. A few years later, we have Bord na Móna.
After the events of 1916, Sinn Féin were on the rise and were ready to establish themselves in the political world. Few members of the organisation had any political experience, however. Although Ginnell had not yet officially joined Sinn Féin, he worked behind the scenes for them. 
He was instrumental in getting the first Sinn Féin politician elected, namely the elderly Count Plunkett. He was rarely away from the side of Plunkett. After his success with Plunkett, Ginnell decided to help and back Joe McGuinness in County Longford. McGuinness (and Ginnell) won with a large majority over the rival Irish Party who had held the seat for 25 years!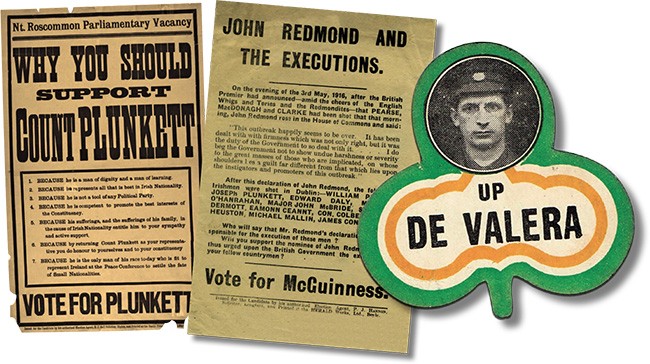 • Laurence Ginnell was instrumental in getting the first Sinn Féin politician elected
Ginnell followed this up by helping a struggling de Valera get elected in County Clare. He was indeed the Sinn Féin political mastermind. Seeing the way the party was going, he joined Sinn Féin, turning his back on Westminster, and won his own seat as a Sinn Féin man.
As a Sinn Féin TD he was elected as their Honorary Treasurer in 1917, Sinn Féin Director of Propaganda in 1919, Irish Government Director of Propaganda in 1919, Head of the Labour Bureau for Irish Independence in 1920, Irish Government Representative to Argentina and South America in 1921-22, Legal Adviser and Chief Aide to de Valera in 1922, Council of State Member in 1922, and Official Envoy to the United States in 1923.
It should be noted that, during his time as a representative in the Westminster circus, there were 103 individuals who represented Ireland but only one became known as "The Member for Ireland" – Ginnell – such was his high profile. 
And if that were not enough, Laurence Ginnell holds the record of being the most jailed politician in British or Irish history.