16 January 2017 Edition
Kevin Fox's family meet Trust on suicide services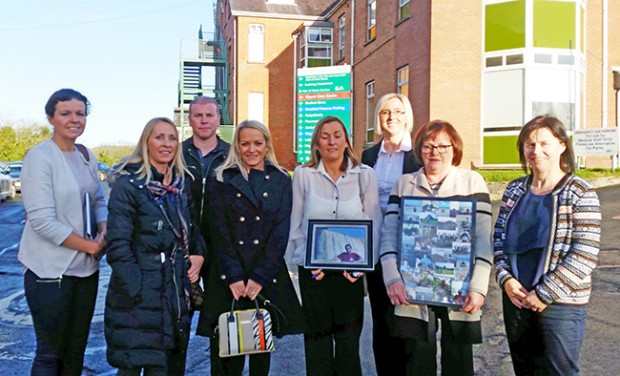 OMAGH Sinn Féin Sinn Féin Councillors Anne-Marie Fitzgerald and Stephen McCann (who is also Chair of the council's Health & Social Care Group) have described as 'productive' a meeting held the week before Christmas between Western Trust officials and family and friends of the late Kevin Fox, who tragically lost his life to suicide in July.
His mother Veronica Fox, her daughters, son and close friends accompanied both councillors to a meeting at Tyrone County Hospital arranged by Barry Mc Elduff MLA. They met with Trevor Miller and Amanda McFadden, Director and Assistant Director of Mental Health in the Trust, for a meeting which lasted two hours.
Later, the Sinn Féin councillors said:
"This was a very productive meeting and we want to applaud the courage of the family and friends of the late Kevin Fox.
"Despite the suffering and grief they have endured, they have undertaken this initiative in an effort to further highlight the range of mental health services currently available locally for people suffering from mental health and depression issues and to press for further improvements in the services available.
"In highlighting Kevin's story they want to highlight the help that is out there and that no one needs to suffer alone in the hope that it will helps others."
The family are hoping for better awareness, that people would have better coping strategies and that Zest, who supported Kevin, would be available seven days a week in Omagh.
Zest provides supportive care and counseling "to people suffering emotional pain and hurt".
The Trust officials said they have 7,000 clients on their books at any given time. They confirmed they are recruiting new nurses and highlighted the new 24/7 Crisis Mental Health team based in Omagh.