1 December 2016 Edition
Contrary account of 'The Countess'
Book Review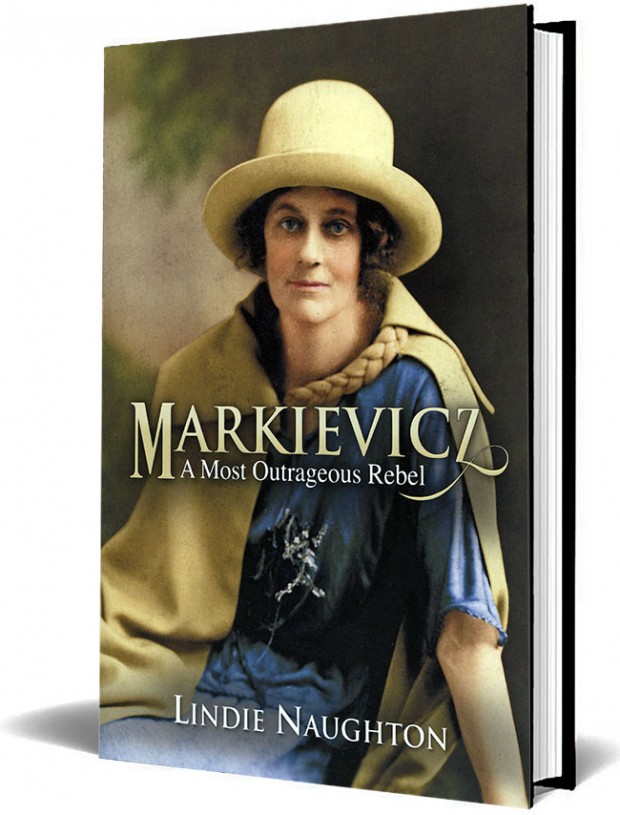 Markievicz – A Most Outrageous Rebel
By Lindie Naughton. Merrion Press €17.99 & €39.99
LINDIE NAUGHTON'S new biography of Constance Markievicz is an accessible and highly readable account of the life of one of the Republic's great heroines.
Naughton is a journalist rather than an historian and that is reflected in the presentation of this book. There are none of the copious footnotes or detailed references in the body of the text that one would normally find in a more academic biography. This can be quite frustrating if one wishes to examine the sources for some of the author's more contentious assertions, such as Constance Markievicz's plea for "order and peace" after the signing of the Treaty and her "conciliatory" words to the pro-Treaty faction, when all other evidence would suggest a contrary viewpoint.
There is a comprehensive 12-page bibliography, listing a vast selection of the principal books covering the relevant period, but as none of it is referenced to the text, it's really just  a big reading list.
Every author approaches their subject with a certain level of bias or partiality, no matter how much they strive for objectivity. Lindie Naughton's particular leanings would appear to be pro-Treaty and strongly feminist. Whilst the latter is obviously a laudable viewpoint, one wonders if an historical  biography is really the place for statements such as "The fight for women's equality began with the arrival of convenient birth control" or the sloganising "It would be a long, hard battle, and it is far from over today". There is a feeling that at times Constance Markievicz is merely a convenient vehicle for Naughton's own personal agenda. 
To be fair, this is more nit-picking than criticism, and the views (on feminism at least) would undoubtedly strike a chord with "The Countess". This does not profess to be some academic volume but rather an account of Constance Markievicz's life, and as such the author  should probably be granted a little more leeway. 
The book charts the life of Constance Gore-Booth, starting with her idyllic childhood in Sligo and her adoption of women's suffrage as her first political involvement. Her life is then chronicled until her premature death in 1927. 
All the main points are covered:  her marriage, her socialism, her nationalism, Easter Week, the Tan War, and the Civil War and its aftermath. There is nothing particularly new in this book, no ground-breaking research or revelations, but it is well-written and an immensely readable account for someone looking for a good read rather than a textbook.