1 December 2016 Edition
'I, Daniel Blake' rings so true you'll cry
Ken Loach's new film echoes all over Ireland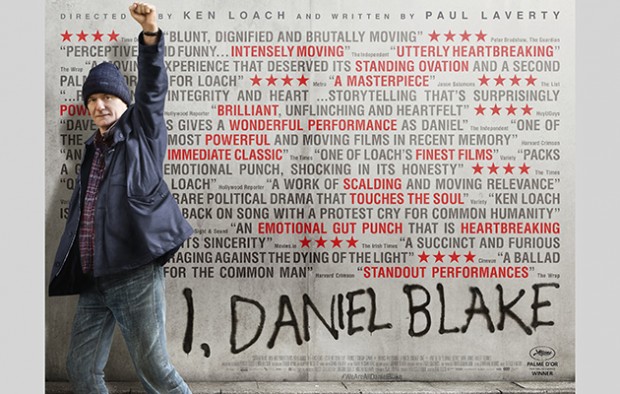 Sinn Féin TD Martin Kenny references 'Daniel Blake' when he talked about the experience of some of his constituents in Leitrim in dealing with JobPath, a scheme run by a British company Seetec
KEN LOACH is a master of social realism. Right from when he made Cathy Come Home in 1966, a stunning portrayal of homelessness and the reasons why people fall into it, he has managed to attract a broad audience to films which tackle profound political themes and social issues.
We come to I, Daniel Blake with the depressing thought that Ken Loach is not yet redundant as he brings us this exposé of the heartlessness of the British social welfare system and its real effect on people's lives.
It is 50 years since Cathy Come Home. First aired on television, it was seen by 12 million people, a quarter of the British population at the time, but homelessness is worse than ever here in Ireland and in Britain.
Homelessness features in I, Daniel Blake too. It is about how Daniel, a 59-year-old carpenter who has suffered a heart attack and so cannot work, meets Katie and her two children, Dylan and Daisy, who have left a homeless people's hostel in London and, with no other affordable accommodation being available in the capital, have moved to crap housing offered 300 miles away in Newcastle.
The film focuses on how the system treats and mistreats these two decent people who are trying their best and drives them to desperation with bureaucracy, heartlessness and officialdom.
Daniel and Katie meet in the social welfare office where both of them are treated with suspicion and contempt. Anyone who has ever stood at the hatch in a dole office here and had irrelevant questions barked at them by someone who is not prepared to listen to the reasonable explanation you want to give will find hard to forget the anger and upset that this film provokes.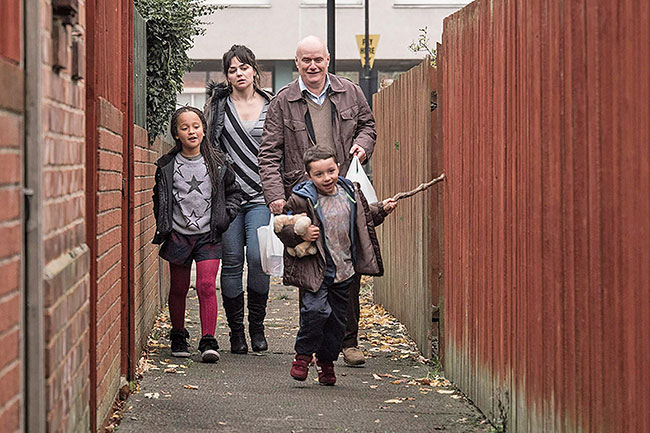 • Ken Loach's powerful indictment of the social welfare system in Britain stars Dave Johns, Hayley Squires, Dylan McKiernan and Briana Shane
I, Daniel Blake runs for 100 minutes and is riveting from the outset, when we hear Daniel answering irrelevant questions to a "healthcare professional" over the phone. This is his "Work Capability Assessment", a box-ticking exercise which ignores his medical certificates that clearly state that he is unfit for work. It drives him into a nightmarish battle with the system to get some payment on which he can survive.
Working-class people will know the feeling and empathise. I saw it on the day it opened in the Irish Film Institute and was struck by the sound of sobbing as the credits rolled and by the subsequent round of applause from the audience.
It is a film which you cannot leave in the cinema. You think about it for days or weeks afterwards. 
When the Social Welfare Bill came up in the Dáil a week later, I heard Sinn Féin Deputy Martin Kenny reference Daniel Blake when he talked about the experience of some of his constituents in Leitrim in dealing with JobPath, a scheme run by a British company, Seetec, which is contracted by the Department of Social Protection.
Martin Kenny gave examples of real people in the clutches of JobPath. 
One is a woman in her 60s who spent the previous decade caring for elderly parents and is in poor health herself. Having been refused disability payments, she is forced onto Jobseeker's and is being harassed to attend training programmes on how to write CVs and how to conduct herself at interviews.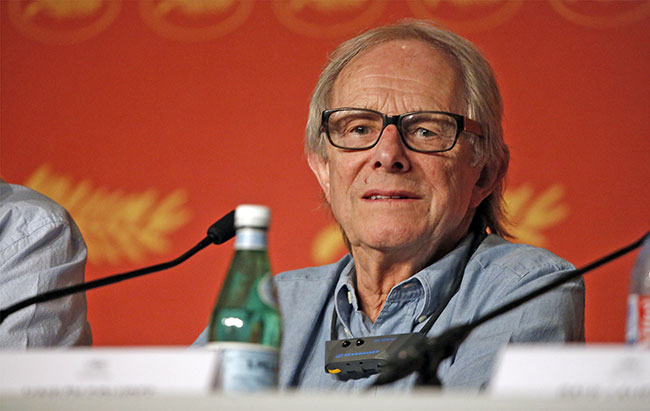 • Groundbreaking director Ken Loach 
For the two-year duration of the JobPath programme she is barred from taking a place on any other more appropriate training scheme or Community Employment Scheme. She lives 30 miles from the Seetec office and does not drive. She has to get taxis to participate.
Another is a small farmer in his 50s, receiving Farm Assist, hoping to get onto a Community Employment Scheme which would suit part-time farming and provide a service to the local community. He is now barred from this possibility and is painfully aware of the futility of participating in a course to look for jobs which do not exist in rural Leitrim.
Go see this film to inspire you to fight the myth that there is a recovery, that the homeless disaster is an emergency and not a deliberate policy, that austerity was somehow good for us. 
And don't forget that Ken Loach has put all his films on YouTube so you can watch his extensive and brilliant portfolio for free if you are unfortunate enough to be out of work and have some time on your hands.
The film is a British-French production, directed by Loach and written by his usual scribe, Paul Laverty. It stars Dave Johns, Hayley Squires, Dylan McKiernan and Briana Shane. It won the Palme d'Or at Cannes and loads of other awards – but let's see will he get a BAFTA in Tory Britain.