1 December 2016 Edition
New discussion document 'Towards a United Ireland'
'This document is not prescriptive on the shape of a united Ireland – its purpose is to encourage debate' says Gerry Adams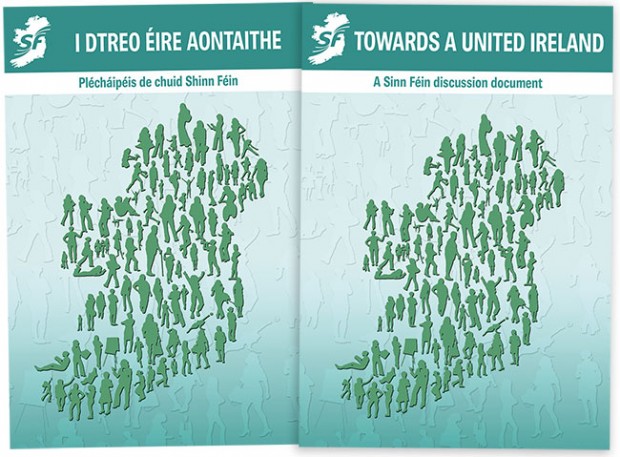 The British identity of many people in the North must be accommodated in any agreed, united Ireland
BREXIT has again demonstrated the undemocratic nature of partition. Therefore the time IS right to talk about, to plan and to build for unity, a new  Sinn Féin discussion document says. And it argues that the British identity of many people in the North must be accommodated in any agreed, united Ireland.
This may involve constitutional and political safeguards, protections for the unique identity of Northern unionists and the British cultural identity of a significant number of people in the North, 'Towards a United Ireland' says.
The type of nation-building and island-wide reconciliation that Sinn Féin is working towards is not about grafting the North onto the current political, cultural and economic status quo of the South, it adds, but rather about "the creation of a new Ireland for all of us who share this island".
It maintains that a united Ireland should be pluralist, inclusive and accommodating to all the people on this island "in all their diversity".
It points out that unionists in Ireland remain isolated at the moment "on the margins" of the British political system, where they make up less than 2% of the population – in a united Ireland, unionists would make up 20% of the population and exercise real authority, power and influence.
All those who wish to see a united Ireland need to be open to considering "transitional arrangements" which could mean "continued devolution to Stormont within an all-Ireland structure, federal or confederal arrangements", the Sinn Féin document says.
"An agreed, united Ireland will have a hugely beneficial effect for Anglo-Irish relations, initiating an entirely new relationship between our two islands based on equality and mutual respect."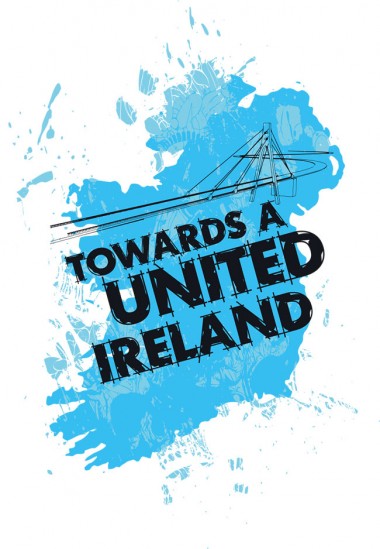 Unity makes economic sense
There is no economic justification for partition, the document argues.
Research has repeatedly demonstrated that a united Ireland makes economic sense.
There are no advantages for a small island nation of 6.4 million inhabitants on the edge of Europe in having two separate tax regimes, two separate legal systems, and two separate and competing economic development programmes.
Removing barriers to trade, created by partition, will lead to significant economic growth across the island.
Full economic integration will allow for fair and progressive taxation, regulation and trade and provide the tools for growth, employment and a better business climate across the island.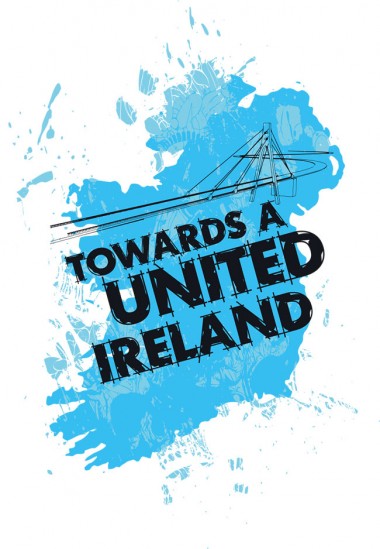 Building a united Ireland
The provision for a referendum on Irish reunification is enshrined in the 1998 Good Friday Agreement, it notes.
The Agreement provides the ground rules for peaceful and democratic constitutional change through concurrent referendums North and South.
Securing a referendum on Irish unity would be "a momentous and historic opportunity for all the people of Ireland, allowing us to vote for the kind of government and society we wish to see", it says.
Sinn Féin has called for a "Unity Poll" to be conducted in the next political term but the party insists it is seeking "an informed, reasoned and respectful dialogue on the issue".
It adds:
"This is the time to plan and to build the maximum support for unity. The leadership of those parties who support Irish unity, acting together, could provide the leadership to deliver it.
"It is imperative now that the Irish Government prepares a real plan for unity. A first step in the next term of the Oireachtas would be the development of an all-party group to bring forward a Green Paper for Unity.
"In addition, plans should be developed for an all-island National Health Service and for all-island public services through a 'United Ireland Investment and Prosperity Plan'."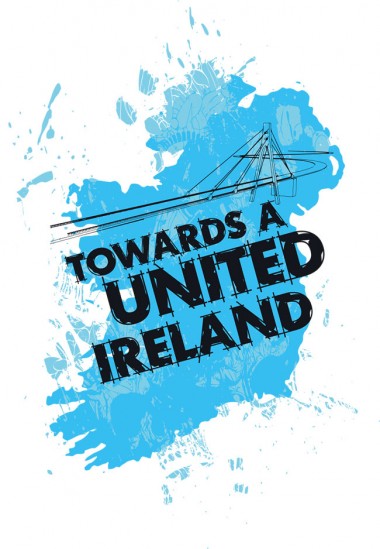 Introduction
In his introduction to the discussion document, Sinn Féin leader Gerry Adams says:
"This document is not prescriptive on the shape of a united Ireland, nor is it a comprehensive evaluation of the benefits of unity. 
"Its purpose is to encourage debate on this hugely important issue and to give some shape to the type of new Ireland that is possible – a new Ireland in which the rights of all citizens are respected and which delivers prosperity, equality and inclusion. 
"The division of Ireland has failed; it continues to blight our present. 
"The Good Friday Agreement places the future constitutional position of Ireland in the hands of the people who share this island. There is an onus on us all to create the debate and plan for a new, agreed, united, equal and inclusive Ireland.
"Sinn Féin is ambitious – ambitious for our country and for our people. 
"We should always have the highest hopes and understand that there is nothing we cannot do, nothing we cannot achieve, if we are determined to make it happen.
"We need every party, organisation and individual who aspires to see a united Ireland to be equally ambitious and equally determined to set out their positions and to bring the debate to the next level.
"We believe that a new, united Ireland is the best way forward. This discussion document aims to stimulate debate and to make the case for unity."