1 December 2016 Edition
John Burke Aughyoule, Derrylin, Fermanagh
Fógraí Bháis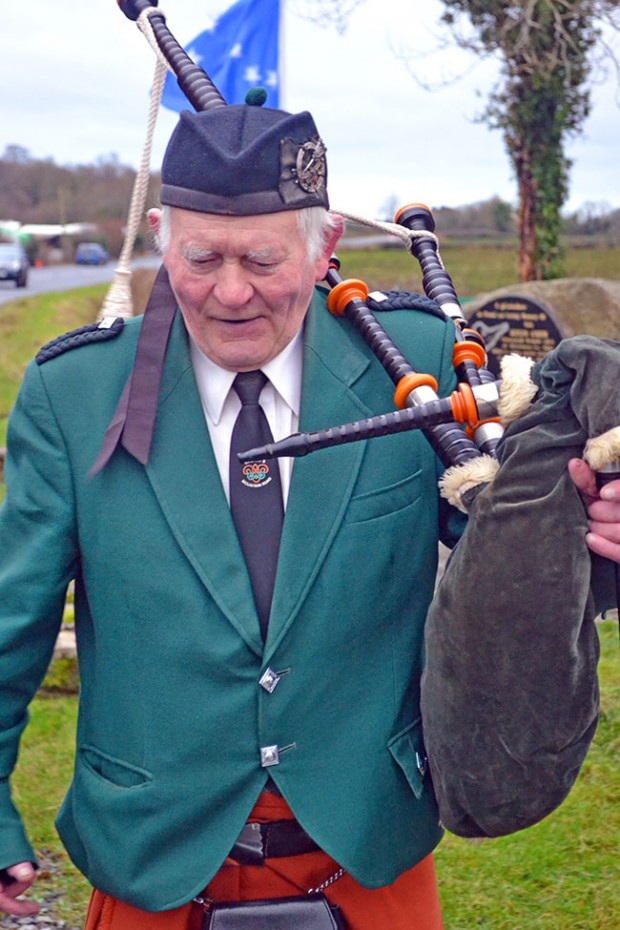 Tributes were paid describing him as a simple man who led a quiet life and this is how he will be remembered, in his gracious and modest ways with a smile upon his face
THE news of the recent death of John Burke, at the age of 72, was received with great sadness in the Fermanagh/Cavan border area as well as further afield.
John was a proud member of the Mountain Road Pipe Band from an early age and he honed his talent throughout his life. He held strong republican beliefs and was a familiar face to the republican family, often piping at commemorations and funerals of fellow republicans. Most recently, John piped at the annual Kevin Coen Commemoration in January of this year.
John's funeral at St Ninnidh's Church in Derrylin demonstrated the esteem in which he was held by his community, his friends and his neighbours. Tributes were paid describing him as a simple man who led a quiet life and this is how he will be remembered, in his gracious and modest ways with a smile upon his face. 
Gerry Mac, a fellow piper with the Mountain Road Pipe Band, accompanied John's remains as they were brought into the chapel.  
The funeral was a poignant occasion made more so by the evocative uileann piping of John's nephew, Shane Burke, who also led the procession to the adjoining cemetery with laments played on bagpipes. 
John's coffin was draped in the national flag. Seán Lynch MLA and Councillor Barry Doherty, as well as a large number of the republican family, attended the funeral to pay their respects to John who was held in such high regard.
John was predeceased by his brothers Patrick and Tony (RIP) and leaves behind his brothers Brendan (USA) and Gabriel and his sisters Mary, Carmel, Rosaleen, Geraldine and Bernadette and a wide family circle.
The most sincere heartfelt sympathy is extended to the family on their sad loss by the local MacManus, Murphy & Coen Sinn Féin cumann as well as all of his friends in the wider republican community. 
John will be sadly missed and surely we will pause to remember him wherever the pipes are played.