1 November 2016 Edition
I nDíl Chuimhne agus Comhbhrón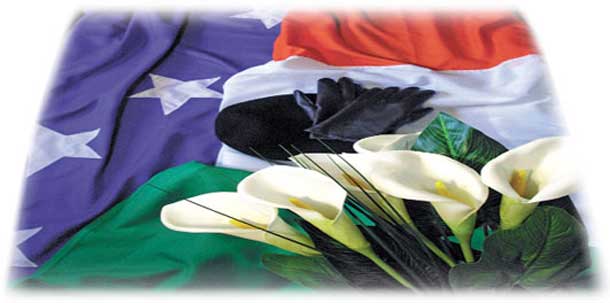 "Life springs from death and from the graves of patriot men and women spring living nations" – Pádraig Pearse
I nDíl Chuimhne
6 November 1969: Volunteer Liam McPARLAND, Belfast Brigade, 2nd Battalion
6 November 1974: Volunteer Hugh CONEY, Long Kesh
6 November 1975: Fian Kevin McAULEY, Fianna Éireann
8 November 1974: Volunteer Gerard FENNELL, Belfast Brigade, 1st Battalion
8 November 1982: Jeff McKENNA, Sinn Féin
11 November 1982: Volunteer Eugene TOMAN, Volunteer Gervase McKERR, Volunteer Seán BURNS, North Armagh Brigade
13 November 1972: Volunteer Stan CARBERRY, Belfast Brigade, 2nd Battalion
14 November 1974: Volunteer James McDADE, England
15 November 1973: Volunteer Michael McVERRY, South Armagh Brigade
15 November 1974: Volunteer John ROONEY, Belfast Brigade, 1st Battalion
15 November 1991: Volunteer Frankie RYAN, Volunteer Patricia BLACK, Belfast Brigade, 1st Battalion 
16 November 1984: Paddy BRADY, Sinn Féin
22 November 1971: Volunteer Michael CROSSEY, Belfast Brigade, 1st Battalion
24 November 1978: Volunteer Patrick DUFFY, Derry Brigade
25 November 1992: Volunteer Pearse JORDAN, Belfast Brigade, 1st Battalion
26 November 1973: Volunteer Desmond MORGAN, Tyrone Brigade
28 November 1972: Volunteer James CARR, Volunteer John BRADY, Derry Brigade
29 November 1989: Volunteer Liam RYAN, Tyrone Brigade
Always remembered by the Republican Movement.
McCANN, Peter. In proud and loving memory of Volunteer Noel Peter McCann, who left us on 10 November 2000. We loved him then, we love him still. With fondest memories from his friends in Clonmel and his friends and family in the US, but mostly his still grieving partner Barbara.
Comhbhrón
HOLDEN. Deepest sympathy is extended to the family and friends of Michael Holden, formerly of Hemel Hempstead in England. Michael worked tirelessly over a long number of years for republican prisoners and their families, finding accommodation for them and travelling all over England with them, and liaising with their legal teams. His kindness and integrity was incredible. Thank you, Michael. So sad that you have left us. From Helen O 'Brien and Mary McLaughlin, Bundoran, Donegal.
HOLDEN. Deepest sympathy is extended to the wife and family of Michael Holden, who passed away at the end of September. We wish to acknowledge his immense work for and dedication to republican prisoners in English gaols and the bonds of friendship he maintained with them long after their release. All are saddened by his passing, as are friends and comrades in the West London Republican Support Group, Hammersmith. From Jim McDonald.
QUIGLEY. The Halpenny, Worthington, Watters Sinn Féin Cumann, Dundalk, deeply regrets the death of Johnny Quigley, brother of our friend and comrade Jock. Condolences to all the family.
» Deadline: All notices and obituaries should be sent to [email protected] by Friday 12 November 2016
» Notices: All notices should be sent to: [email protected] at least 14 days in advance of publication date. There is no charge for I nDíl Chuimhne, Comhbhrón etc.
» Imeachtaí : There is a charge of €10 for inserts printed in our Imeachtaí/Events column. You can also get a small or large box advert. Contact: [email protected] for details.