1 November 2016 Edition
Academic autopsy of Tan War revisionism
Book Review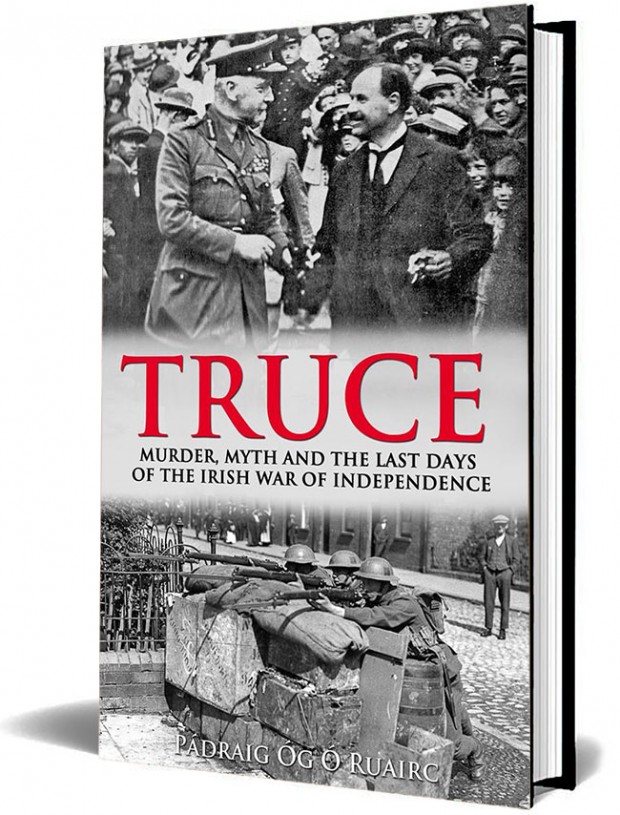 Dr Ó Ruairc challenges head-on Kevin Myers, Eoghan Harris and Conor Cruise O'Brien
Truce: Murder, Myth and the Last Days of the Irish War of Independence. By Pádraig Óg Ó Ruairc. Mercier Press €17.99
THIS SUPERB WORK undoubtedly ranks as one of the finest books of the year. 
It stands out for many reasons, one being that it makes a change to read something that isn't a rehashed synopsis of Easter Week. More importantly, it is an outstanding work of detailed historical research, superbly written, and a blistering  rebuttal of the revisionist propaganda routinely trotted out whenever this period is discussed. Dr Ó Ruairc challenges head-on journalists and politicians, specifically Kevin Myers, Eoghan Harris and Conor Cruise O'Brien, whom he names and would probably shame if only those still alive were capable of feeling that emotion.
Revisionist academics and anti-republican polemicists are dissected in an academic autopsy that  demonstrates with forensically researched analysis the falseness of their claims and the bankruptcy of their arguments.
By this stage you have probably realised that I really liked this book but it's not just because its conclusions chime with my own views. It really is a fine example of what good historical research should be. It is a detailed analysis of primary sources which are then used to thoroughly refute the contentions of the many revisionist historians who have written on the subject.
The revisionist line is that in the days preceding the Truce, republican forces embarked on a spree of killings, mostly sectarian, or settling old scores, and nearly all on "soft" targets.
Each claim is analysed, sources cited and either confirmed or disproved. Actually, they are nearly all disproved, with their origins mostly shown to be unionist or Free State propaganda with little or no basis in fact.  
There is also a fascinating section of the book dealing with the political and military origins of the Truce, containing much new information (or at least new to me). If it was in the public domain, it certainly hadn't been widely disseminated, and it provides an enlightening background to the period.
I could go on but why bother? Just get the book. You won't regret it.